We're often asked our opinion on transport issues so we thought we'd let you know what we think about some of the most important issues affecting tourism. We also outline what we've done with regards to flying, trains and cruises, and what governments and travellers can do...
Aviation is currently the fastest growing contributor to global warming. Global warming poses a severe threat to those things that responsible travellers hold most dear - the welfare of local communities around the world and the conservation of the earth's natural and cultural heritage.
What can travellers do? Rather than flying more, we believe that as travellers, we should all be trying to fly less each year, as part of a global effort to reduce carbon emissions. And we were the first travel company to say this publicly. However, grounding all flights from tomorrow would not be a realistic solution. Tourism is a huge employer of people (1 in 12 people according to WTO), particularly in the developing world where it is growing the fastest. If done properly and responsibly, tourism can be of considerable economic benefit to local communities and places a real value on local environments as well as cultural and natural heritage.
Since 2007, we have increased our UK offerings on responsibletravel.com by over 200% so as to offer more holiday choice for our UK-based customers. The UK is now by far the most popular destination on the site.
Take action:

See our
carbon caution and advice page
for tips on travelling more responsibly, and
our views
on flying.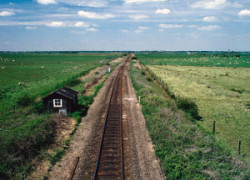 Here at responsibletravel.com we are a huge fan of train travel. It's a great way to see a destination and has a much lower carbon impact than flying.
In 2006 Mark Smith, The Man in Seat 61 (seat61.com) won "Person who has made the greatest contribution to responsible tourism" in our annual Responsible Tourism Awards.
We encourage travellers to take the train when possible.

Book your
Europe and worldwide train tickets
on our site

Book your
UK train tickets
on our site Cruiseships are getting bigger and many are now marketed as substitute resort destinations –in effect, they are floating cities. For some time now we have been concerned about the environmental and social impacts of large cruise liners and we have raised these concerns directly with The Passenger Shipping Association in London.
Our issues:
Waste management and impacts on destinations' eco systems e.g. coral reefs
Workers' rights and conditions
Degree of economic benefit brought to local destinations – stopovers can be brief and minimal purchases are made on route
Lack of Corporate Social Responsibility policies in place

There is evidence that cruising emits more CO2 per passenger mile than flying.

Many larger cruise liners are beginning to get their house in order and things are changing very gradually. We met with the Passenger Shipping Association earlier in 2008 to discuss the issues within the industry and the urgent need to pay greater attention to responsible tourism. We have since had assurance that the organisation has set up a sustainability working group and that progress is being made as a result. We look forward to hearing more from the industry about developments in this area.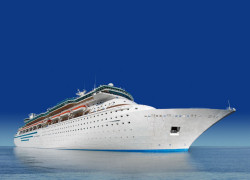 For the time being, here at responsibletravel.com you won't find any of the large cruise ships on our site. Instead, you'll find smaller run cruises which we feel benefit the local economy and community.

What can travellers do?
Our advice to travellers is to ask as many questions as possible if you are going to book with one of the large cruise liners. However, until there is real evidence of commitment to responsible tourism in the cruise industry, we recommend you book with smaller cruise companies.

See our specialist cruising section here.

Last updated: October 2009



Learn more about responsible tourism issues including what responsible tourism is, carbon offsetting & transport, wildlife issues, controversial destinations, and about responsibletravel.com by reading more on our stance or watching our videos