In 2007 we became concerned that many of the big cruise companies lacked clear responsible tourism policies. Some had what they defined as 'environment policies', but these were limited and did not address the broader social and economic aspects and impacts of cruising, such as workers' conditions and wages; benefits to local communities and small businesses; as well as their cultural impact. We hoped to persuade The Passenger Shipping Association (PSA) - the trade body for cruise and ferry operators in the UK - to lead and encourage its cruise industry members to develop and implement responsible tourism policies. In
October 2007
, we wrote to William Gibbons, Director of The Passenger Shipping Association (PSA), raising our concerns.
In
February 2008
, we met with the PSA. Encouragingly, they announced plans to set up a Sustainbility Working Group.
In
February 2009
we met with the PSA for a further update on progress. The PSA is a large and diverse membership organisation representing many different players in the industry and as a result, progress had been relatively slow moving. However , their biggest member Carnival, had been taking positive steps forward. Carnival Corporation & PLC currently publishes an annual environment report and from next year Carnival UK along with the other brands will produce a sustainability report. It will be based on established, global reporting standards for CSR and encompasses more than merely the environment impact of the company.
In
December 2009
, Friends of the Earth released their report
'Getting a Grip on Cruise Ship Pollution'
and concludes that the billions of dollars earned by the cruise industry each year comes at a significant cost to our nation's air and water. The report looks at all aspects of the cruise industry and contains a wide-ranging set of policy recommendations.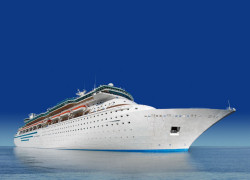 The future...
We welcome the move from Carnival and have encouraged the PSA to share this as an example of best practice with their members. As the trade body representing this huge (and growing) sector of the tourism industry, we hope to see the PSA building on this framework and leading the way in encouraging its members to comply with certain benchmark standards around responsible tourism.
We look forward to seeing Carnival's report in 2010 and hope that the rest of the industry will begin to follow suit.
Last updated: December 2009