We live in a world where weddings are as wonderful and diverse as couples themselves, so for those looking for something more inspiring than a few weeks on the beach, check out our top 5 dream destinations...
1. Awestruck in the Amazon
Perhaps the last great wilderness, everyone talks about the
Amazon
, its importance to our survival and the dangers it faces, but very few people have had the chance to truly feel its immensity. Explore the world's last great wilderness with a
speedboat trip
that will allow you to experience the Amazon in one of the most intimate and authentic ways possible.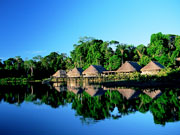 Luxury boutique travel specialists organize private guides to set up camp and seamlessly take care
of all chores, so all you have to do is relax into huge luxurious hammocks under the jungle's canopy, refreshingly far away from the 21st Century and the daily grind. During the days, experienced private guides will take you to explore the Amazon: skim up narrow tributaries and stop off at remote indigenous villages, practice you skills peacock bass fishing, before swimming with the mystical pink river dolphins.
At night, you take nocturnal walks or canoe trips up creeks into the jungle to spot the cacophonic wildlife by searchlight and experience the true essence of the jungle. Explore the secrets of the jungle first hand during what would a life changing honeymoon. Find
exotic escape honeymoon ideas
2. Raw, natural beauty
Patagonia
is a mythical landscape of clear blue lakes, dramatic peaks, green forests and millennial glaciers. Los Glaciares National Park has 13 glaciers which end in the lakes Viedma and Argentino, the largest and most spectacular of which is the Perito Moreno glacier, with a height of 200 feet and an edge of 2 ˝ miles. Seen from any angle this is a breathtaking sight, a monumental gleaming mass of ice edging its way slowly through the mountain valley.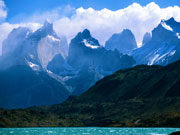 Start your stay in a
charming lodge
decorated with antiques and set in the grounds of a large working estancia. This is a beautiful, secluded spot and the food and service is outstanding. All food is locally sourced and you will be able to try your hand at sheep shearing and help out on the working farm.
Organised trips will take you into this unspoilt wilderness on horseback or 4x4, as well as hiking across the Moreno glacier itself. To really experience the raw natural beauty of nature in its purest form, take an overnight tour on a luxury motor yacht, purpose built for this very special trip around the Lago Argentina. Being mobile means that you can access remote areas of intense natural beauty, navigating safely past large icebergs and experiencing this natural wonder, inaccessible any other way, in an isolated but luxurious surroundings. Find
adventurous honeymoon ideas
3. Culinary delights
If you share a passion for food or wine, why not treat yourself to a food and wine tour. Wine always tastes better straight from the cellar door and we have tours in France, South Africa, Argentina and more to suit all taste buds. What's more, many tours are combined with cultural activities, walking or even pilates. Our cooking holidays vary from organic farmstays in Italy to Thai cooking classes in Bangkok and even wild cooking in Scotland!
Find
cooking
and
wine tasting
holidays or see our
pure luxury honeymoon ideas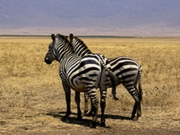 4. Adventure in Africa
Delve into the depths of Africa and begin your trip with one of the worlds' seven natural wonders, the magnificent
Victoria Falls
.
Then why not head over to
Botwsana
, to try your luck at spotting the big 5 in one of Africa's last truly unspoilt wild life areas. Staying in luxurious tents or lodges, experience Africa's outstanding natural beauty. Sip champagne with your loved one and watch the sunset over African plane and the stars come out overhead. Find
Nature & wildlife honeymoon ideas
5. A road less travelled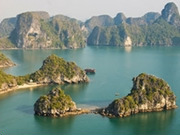 Looking for the romance of the Orient Express while expanding your cultural horizons? For a truly unique honeymoon, why not follow in the footsteps of Marco Polo and head along one of the world's oldest and most historic trade routes? The
silk road
railway transports you in luxury from Moscow to Beijing, offering unparalleled access to the most fascinating sights in Asia as you travel through Russia, Turkmenistan, Uzbekistan, Kazakhstan and China.
Enjoy the intimacy of a cozy, luxury cabin while together you watch the secrets of a myriad of different cultures unfold from your window. This is the most exotic way to explore a part of the world where very few western travellers have been, and you can feel reassured that your long trail of footsteps are certainly green! Find
Grand tour honeymoon ideas
Written by Dehouche

Interested? Take a look at our
honeymoon holidays
.