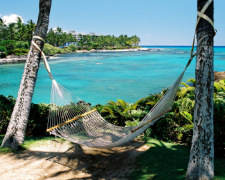 Despite the ever increasing range and accessibility of holidays and experiences on offer the beach holiday is still a classic and one of our most popular choices for getting away from it all.
The relaxing sounds of the sea, the irresistible feeling of sand between your toes and the undeniable draw of guaranteed sunshine are just some of the things that keep beach holidays at the top of our list. But with so many to choose from it can be hard to know where to begin.
At responsibletravel.com we've got hundreds of ideas for your perfect beach holiday and just to get you started we've picked out some of our most spectacular
beach holidays
from around the world.
On your doorstep
The
UK
is home to some of Europe's most dramatic coastlines and we couldn't possibly take you on a tour of the world's beaches without starting right here.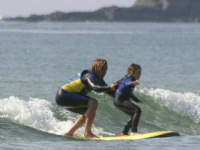 The Dorset coastline was declared a UNESCO World Heritage Site in 2001 due to its unique landscape and stunning beaches. This
self-catering cottage in Weymouth
provides the perfect base to explore the seaside town of Weymouth, the dramatic Portland peninsula and the World Heritage coastline. Or further down the coast how about a
surfing holiday for the whole family in Cornwall
? Cornwall's beaches are famed for their variety from sandy expanses to rocky coves and here you can appreciate their beauty from your surfboard as well as your deckchair!
Another great way to take in a coastline is by sea-kayak and this
sea-kayaking holiday in Wales
gives you the chance to experience at close hand the inspirational National Park coastline as you kayak beneath towering sea cliffs and into sun dappled caves. A fantastic way to spend a short break admiring the UK's stunning coasts.
Over the Channel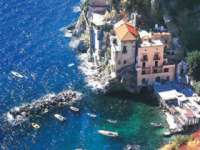 Moving into the rest of Europe there are plenty of beautiful beach areas to choose from. The Brittany coast is only a stone's throw away and can easily be reached without flying. This holiday cottage in Brittany is just a pleasant 5-minute walk along the coastal path to the sea and only a short drive from the sandy beaches of Kerfany.
Croatia provides another of Europe's impressive coastlines with hundreds of stunning islands and miles of uninterrupted shores. Vis island is one of Croatia's best kept secrets and provides the perfect base for island hopping and discovering the many hidden coves. At this accommodation you can take a boat trip around the island and explore the secret beaches only accessible by sea.
A hop, skip and jump over the sparkling Adriatic and you are in Italy, home to the famously beautiful Amalfi Coast. This walking holiday allows you to explore the coast's beaches and famous historic sights surrounded by white limestone cliffs, deep blue seas, and the dazzling Mediterranean sun.
Or how about a holiday in Turkey for some of Europe's most sought after sunshine? A
beach holiday in Cirali
staying in these wooden beach chalets can't get much more relaxing with private hammocks and porches located on Olympos beach, a protected area for nesting sea turtles and tranquil haven for visitors.
Into Africa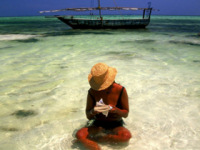 Africa is also famed for its range of fantastic beaches,
Zanzibar
in Tanzania providing some of the most stunning and peaceful anywhere in the world. The West coast of Africa, however also boasts miles of white sand beaches and crystal clear seas and remains a relatively undiscovered retreat for visitors. This
tour of Senegal
showcases the best of the country's shimmering shoreline.
You can also visit the tip of Africa and discover South Africa's golden sands. This family holiday combines dramatic coastal scenery with some of the world's richest diversity of wildlife. Or how about combining a beach holiday with wildlife volunteering and taking one of our highly popular
marine conservation
trips? This
project in Madagascar
offers the perfect opportunity to experience Africa's beaches and work towards their preservation at the same time.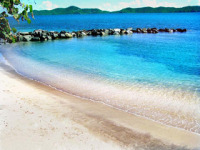 Caribbean dream
A world tour of beaches would, of course, not be complete without the beaches of the Caribbean; probably the most famous in the world. The image of white sands and coconut palms is the epitome of relaxation and escape for many of us and the Caribbean has this in the bucket (and spade!) loads.
This
beachfront accommodation in St Vincent and the Grenadines
is one of our many idyllic Caribbean escapes. Or how about a tour of Trinidad and Tobago for an all encompassing Caribbean experience?
South America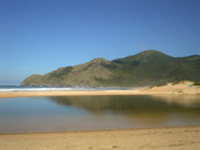 Further south, the Galapagos Islands are another famous location for beaches and their stunning array of rare and unique wildlife. From this beach accommodation in the Galapagos you can explore the islands and try out diving, hiking and wildlife observation among the tropical mangroves.
South America's mainland also boasts a range of striking coastlines and the beaches of Brazil are some of the most expansive on the continent. This
tailor made holiday in Brazil
offers you the chance to take part in an otter conservation project along with many trips to the country's vibrant shores.
Asia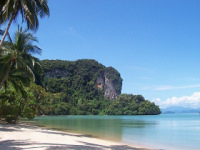 All the way across from South America, Asia also offers some exotic beach holiday options. Goa is probably the best known beach town in this part of the world and its relaxed atmosphere and sizzling sun continue to make it a hot favourite! This
India tour
combines the majestic palaces of Rajasthan with time in Goa for a great balance of relaxation and adventure.
Thailand is another fantastic tropical beach destination in Asia and an easy place to combine culture and sightseeing with time on the beach.
On this
wildlife and beach holiday in Thailand
you can visit lively Bangkok, discover Thailand's beautiful national parks and explore the fantastic coast all in one.
Australia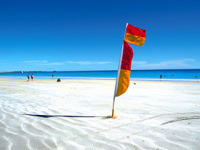 And finally, we reach Australia, the ideal destination for a longer beach holiday where you can really kick back and leave all your worries behind. This tour of Queensland includes some of Australia's most dazzling beaches in a great combination of rugged adventure and beachside recreation.
And there we have it, a fantastic selection of holidays and accommodations from the world's most enchanting and spectacular beach locations all provided by operators committed to the protection and preservation of the people and places they work. With everything from the charming British coastline and blue Mediterranean seas to the white sands of Africa and breathtaking expanses of the Australian shores the beach holiday really can offer adventure, escape and relaxation in abundance.
And naturally we couldn't forget our own little piece of the fun down here on the beach in Brighton!

Take a look at our great value beach holidays

Need help finding a great value holiday? Contact our helpdesk at
amelia@responsibletravel.com