1. Flying = one of the fastest growing sources of CO2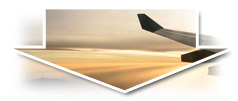 Responsible tourism overseas helps sustain livelihoods, support local communities and conserve the world's natural and cultural heritage. In many developing countries responsible tourism is a powerful tool in poverty reduction. We are passionate advocates of all these benefits of responsible overseas tourism and yet we must acknowledge that flying contributes to global warming. In fact, global warming poses a severe threat to those things that responsible travellers hold most dear - local communities and environments around the world.

Did you know? One long-haul return flight can produce more carbon dioxide per passenger than the average UK motorist in one year. (1)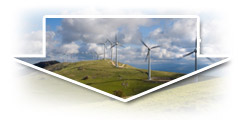 2. Say 'NO' to carbon offsetting and 'YES' to carbon reduction.
In 2002 we were the first travel agent to offer carbon offsetting, in 2009 we believe we are one of the first to stop offering offsets to customers. Read more here

Why? We believe that offsetting distracts from the real issues - that is we all need to be reducing our carbon emissions as much as possible. Offsetting flights has too often been seen as an opportunity to go on flying the same amount or more.

3. Fly LESS
Read our top 6 tips here
4. Make LIFESTYLE changes
Read Friends of the Earth's tips on reducing carbon at home here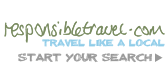 5. When we do fly, MAKE IT COUNT
Choose a responsible holiday that makes a real difference in the destination - those that seek to reduce CO2 impacts, support local community programs and community development.

Use our carbon comparison flight search to find the lowest carbon flight to your destination.




On 15 October 2009 we announced the removal of carbon offsetting from responsibletravel.com. Read our press release
here
.
Our decision to remove carbon offsetting sparked a significant international debate, starting with Justin's piece in
The Guardian Environment online
, and a piece written by Charles Starmer-Smith in
The Telegraph online
on the 16 October.
On 20 October Justin discussed carbon offsets on the 'As it happens' programme on CBC Radio and on 6 November with
BBC Radio 4
's 'You and Yours' programme.
On 7 November our views on carbon offsetting were featured in a full page article on page 2 of
The Independent
, and were endorsed in a piece by
Simon Calder
. Just 10 days later Elisabeth Rosenthal kicked off the debate in the US with a with a substantial piece in the
New York Times
on 17 November.
Since then Justin has been interviewed by CNN, BBC News and on several US radio shows including this conversation with an Professor Robert Stavins, Director of the
Harvard University Environmental Economics Program
.
Read more of our
Carbon caution press coverage
, both in the UK and USA.