In July 2009 Harold Goodwin, Director of the International Centre of Responsible Tourism and Justin Francis, Executive Director of Responsible Travel launched a campaign to open up debate around the Sustainable Tourism Stewardship Council's (STSC) plans to develop Global Sustainable Tourism Criteria, intended to set out a "minimum standard" in tourism sustainability for organisations worldwide. It is our belief that this 'one size fits all' approach to sustainable tourism is not the answer either in terms of offering consumers a useful point of reference, or indeed in the future advancement of responsible tourism within the industry.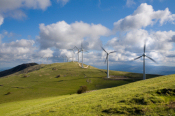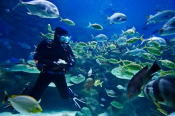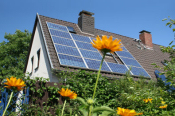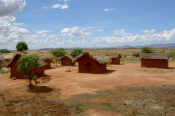 To raise and publish our concerns about the Global Sustainable Tourism Criteria, and to invite those concerned to share their concerns.
To address the lack of open and adequate debate on the subject with key members of the tourism industry and those concerned. Detailed 5 core concerns addressed in an open letter to The Global Sustainable Tourism Criteria Steering Committee. These concerns, and our views about the criteria, were published, and those concerned were invited to share their views and sign a petition in support. Over 80 individuals from among the public and the tourism industry signed the petition, including many with interests and expertise in responsible tourism certification. See our list of supporters
here
.
In response to our open letter, we met with Erika Harms (Executive Director of the Tourism Sustainability Council at the United Nations Foundation) at the World Travel Market in London, November 2009. We agreed to disagree on how matters should proceed regarding the criteria. She declined our invitation to post a reply addressing our concerns on Responsible Travel, but did respond in an open letter here. We still do not believe there has been a response to the substantive points we raised back in July. In July we argued that the case for certification had not yet been made and said that we knew of no substantial evidence that certification delivers for the businesses which fund it or the public agencies which have subsidised and promoted it. We asked if there was evidence that
a) sustainable tourism certification increases the market share of businesses that adopt it, or that b) there is consumer demand for certification, or that c) the environmental impacts of tourism have been reduced and that tourism has consequently become more sustainable.
No evidence has been forthcoming.
We launched the campaign at the end of July 2009 asking that the following issues be addressed by those promoting the idea of an international standard for accrediting sustainable tourism certificates.
In July we had 5 concerns. We now have 10.
1. Concern that many of the impacts of tourism result from the behaviour of tourists, sustainable tourism cannot be reduced to managing the impacts of tourism businesses.
2. There are no indicators or targets against which progress might be reported. It is all about policies, strategies and plans rather than defining targets and measuring the outcomes.
3. The certification process is opaque. The customer does not know what has been achieved and cannot take any action about failures even if they did.
4. The criteria are very many and varied and not ranked. There is no indication of how they might be varied to meet local concerns and priorities.
5. There is no evidence that sustainable tourism certification is effective, or the best way, to increase the market share of businesses that adopt it. It does not make commercial sense.
Those who have signed the petition have raised a number of other issues with us and we are now including them in the campaign.
6. Taking such a broad approach reduces focus and ignores local priorities. It can only result in a superficial approach and limited impact at the destination level. The GST Criteria approach can usefully be contrasted with the highly focussed efforts being pursued in Cape Town.
7. There is a real danger that certification will be used to exclude or disadvantage those who cannot afford the certification process or to renew their membership.
8. There is little evidence of private sector engagement unless subsidised. Indeed there is considerable evidence that businesses do not renew their subscriptions when they have to pay them themselves.
9. The approach seeks to impose supranational priorities over national and local ones.
10. Once again tourism is developing a solution which appears to be unrelated to the established international processes.
The GSTC initiative is one of the Partnerships for Sustainable Development which was agreed at WSSD in 2002. There is little evidence of industry support. The
latest listing
suggests that 200,000USD has been committed and that donors have been approached for a further 1,000,000USD suggesting that the initiative will cost at least 1,200,000USD. Many of the supporters are organisations which might reasonably expect to be engaged in doing the work, funded through the project. Amongst the supporters are a number of agencies which have been involved in certification. We do not query their experience, our concerns are more fundamental. The certification approach does not deliver.
There are four key reasons why the Global Sustainable Tourism Criteria will fail:
1. We know of no evidence of consumer demand. It is not sufficient to argue that it has created consumer demand in other sectors so it will work in tourism. There have been hundreds of certification schemes none of them have effectively created consumer demand; this is not surprising since the consumer benefit is unclear. What is the experiential gain?
2. All tourism has local impacts (except for green house gas emissions) the impacts need to be identified, prioritised and managed locally. There is no global certification scheme for hotel room quality which is an inherently simpler task.
3. There is good reason for this; the world's diversity precludes it. There is no case for one global set of priorities; any international accreditation scheme requires this. Tourism is a much more complex product than timber and the take up rates are still low there.
4. Only by creating a long "wish list" of criteria is it possible to encompass the diversity of issues which are of local concern, there is a very real danger of failing to deliver anything other than a wish list and of failing to identify and prioritise those issues which matter in a particular place.
The council's response to our concerns in their open
letter
informs us that the new Tourism Sustainability Council will be launched in 2010. The letter confirms that we were correct in voicing our concerns that that Global Sustainable Tourism Criteria focus on the enterprise level and the universality of the proposed criteria. The open letter asserts that the businesses receive a tangible rate of return on the investment in sustainable practices; we accept that there is a good business case for cost reduction through Environmental Management Systems and that an improved bottom line can result.
The letter again asserts that the international accreditation will result in increased market recognition and sales for businesses certified as sustainable. However, there is still no evidence for this. Our experience suggests that to engage consumers the issues need to be salient in their minds, whether because they brought with them the concerns from home, or because they know that they matter in the destination.
There is still no evidence anywhere that certification brings market advantage – if there is please share it with us. Certification is not necessary to the introduction of EMS and if the returns are good it does not need to be subsidised. The case for spending public money on certification has not been made.
Read this post as it originally appeared at
Harold Goodwin's blog

See Justin Francis' view in full

See Harold Goodwin's view in full

Read more about the Global Sustainable Tourism Criteria

Read the original open letter and see a list of our supporters