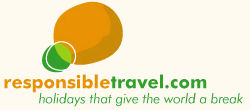 Mass tourism - becoming more sustainable

?
Press release 23/09/05






Mass tourism has been accused of a multitude of social and environmental sins in tourism destinations. In January 2004 responsibletravel.com conducted research with 1000 mainstream tourists -

67% didn't like the way mass tourism damages the culture & environment in resorts

88% felt that tour operators had a responsibility to preserve the local environment & cultures, and benefit local people.

80% said that would be more likely to book a holiday with a company that did these things (up from 60% the year before).

As Thomson Holidays UK, MyTravel & Thomas Cook had not published policies for responsible tourism we created a petition on our site in March 2004 - which upto 1000 tourists per day signed - urging them to do so. Shortly after The Federation of Tour Operators (the FTO) publicly committed that their members would publish policies within a year.

To the credit of the operators and the FTO this has now happened and Responsible Travel considers this a very considerable step forward. Read their commitments and policies on responsible tourism here - Thomson holidays, MyTravel, Thomas Cook .


Are their responsible tourism policies adequate?

Clearly a considerable amount of time & consultation has gone into producing the policies, which are tailored to each company. The policies are thorough, and its important that each of the companies has assigned Board level responsibility for delivering them. Some of the more notable commitments are to -



Integrate responsible tourism into all aspects of their business (Thomson)



Conduct operations in a way which maximises positive and minimises negative impact on the environment and on local communities (Thomson)



Where appropriate, offer excursions which stimulate the local economy in a balanced, sustainable way and without placing undue demands on local resources (Thomson)



Conserve landscapes, cultural and national heritage, respecting the integrity of local cultures and avoiding negative impacts on social structures (Thomas Cook)



Only import goods from overseas when locally sourced goods are not feasible. (Thomas Cook)



Encourage its partners, suppliers and sub-contractors to improve their contribution to the sustainable development and management of its business, and will work with them, and share information to assist in this (Thomas Cook)



Work with customers, employees, suppliers, local communities, industry, government and NGOs in order to deliver responsible tourism (MyTravel).


Two operators making good progress

In the past couple of weeks First Choice Holidays PLC have been screened by The Ethical Investment Research Service and accepted to the FTSE4Good Index Series.

Thomas Cook - back to its roots?


163 years ago a former Baptist preacher and temperance supporter, Thomas Cook, created the first package holiday out of a sense of social responsibility. In keeping with the values of the Victorian Society he believed that by offering alternative, more virtuous and learning leisure activities, the lives of working people would be greatly improved. As a business Thomas Cook now believes that it can be an important contributor to the global society - meaning not only tourists, but also local people in destinations. In many ways this is the modern day embodiment of the values Thomas Cook espoused in 1851.



Making it real

4 things that need to happen next -



For local people, tourists and business analysts to be convinced that the industry is changing we now need to see these policies delivered, and to see the results in destinations.


The majority of FTSE 100 companies now publish reports on their social & environmental performance. First Choice Holidays PLC will do so this autumn - we believe that this will be the first of its kind in tour operating the UK. We would expect Thomson Holidays, MyTravel and Thomas Cook to follow suit within 18 months.


Each of these 4 companies have a large number of subsidaries with varying levels of understanding and commitment to responsible tourism. The policies must be rolled out throughout their group companies.


These 4 operators are significant employers of local people in destinations, in addition they contract hotels which employ very significant numbers of local people. In too many cases working conditions in hotels are very poor.

Responsible Travel believes that further commitments need to be made around the employment rights, wages, working conditions and training & career development for local workers. Tourism Concern have campaigned in this area, and these operators can create very significant and positive change by using their influence with hotel groups to achieve this.


Finally, what about the large internet travel agencies?

Expedia.co.uk, lastminute.com and opodo.co.uk are now booking vast numbers of tourists. Before long they will book more passengers than the established FTO tour companies. None of these online agents are active in responsible tourism, and while they arguably have a weaker relationship with both destinations and tourists than established operators its vital that they do.


Ends.


For more information:
Justin Francis, co-founder of Responsible Travel
Justin@responsibletravel.com
07787 555088 (m)

responsibletravel.com is one of the fast growing travel online travel agencies in the UK, and lobbies for more responsible tourism.