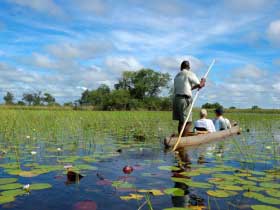 Do you feel daunted by the prospect of planning your next holiday? Overloaded with information, destinations and glossy images? We've compiled a quick guide to help you find the right trip for you.
You're thinking of taking some time out to take a holiday or to travel, but where do you start? With so much exposure to adverts, recommendations from friends and brochures it can be a daunting prospect to choose a destination, let alone beginning to contemplate what to do while you are there. Maybe that is why so many of us settle for an all-inclusive package that takes away the hassle of planning and organizing our trip.
But planning a holiday can, and should be a fun part of the holiday. With a few tips, everyone should be able to find their ideal trip - whether that is lazing on a
beach
,
swimming with dolphins
or
volunteering
.
Just follow these few simple steps to find out just what is the right holiday for you:
1. What do you want from your holiday?
2. Getting the best from traveling companions
3. What were the highlights of previous holidays in the past?
1. What do you want from your holiday? (beyond having a great time!)
Often choosing exactly what to do can be difficult. We can pretty much travel anywhere in the world, and do everything from chilling in a
villa
, to scuba
diving in the Antarctic
. The first question everybody usually asks is where do you want to go? Well, we'll get to that but it may be worth thinking about what it is you need and want from your holiday first;

Relaxation

Think about how you relax; do you like being
pampered
, doing
yoga
, reading a book, or do you like to get your teeth into something to take your mind off everything?
Getting away from it all
Do you want to escape into the
wilderness
or delve into the hustle and bustle of a new
culture
? Remember though, any problems or issues that you want to get away from for a while are likely to still be there when you return - so if you want to travel with a free mind, it may be wise to deal with these before you go.

Adventure and discovery
The relaxation can wait - you want to explore your world, try new things, and get a rush!!! Perhaps youíve always dreamt about climbing
Everest
or wondered what itís like to live with an African
tribe
? Why not use your well-earnt holiday to fulfill one of those dreamsÖ Whether itís thrill-seeking or self-discovery, few people have regretted making child-hood dreams come true!
Learning something new or making a difference

Itís not everyoneís cup of tea to sit in a class-room learning Spanish or getting up at 5am to
survey beaches
during their holiday. However,
learning something
new or
volunteering
can be a most rewarding form of travel. Youíll gain so much when volunteering, whilst also giving something back to the local community or the environment. And you can now learn almost any new skill in the stimulating environment of a new country and different culture Ė from
languages
to
cooking
, from
game ranger
skills to
journalism
. Finding out what you want to get out of your holiday is the first very important step in planning a holiday and as you can see there are many different things that people can look for in a holiday. Beware though, donít try and tick too may boxes but concentrate on one thing at a time. The last thing you want is having to recover from your holiday after trying to cram too much in!
2. Getting the best from travelling companions
It is important to think about who you are travelling with (if anyone), and about their needs and aspirations. Perhaps youíre going on a journey of self-discovery that you would rather undertake on your own, travelling with a friend and
meeting new people
, enjoying some time away as a couple, or maybe you would like to bring your young grand-children along. There are many aspects to a great holiday and these requirements are very individual. Try to ensure that the experience is going to be enjoyable for all of you by thinking about what type of travel your
family
/friends enjoy, and discuss with them how to meet both your objectives.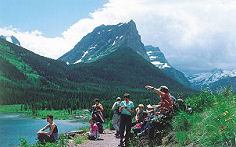 3. What were the highlights of previous holidays in the past?
Think about the best holiday you have ever had and what it was that made it so special. Perhaps it was your travel companions, something you experienced or learned, spontaneity, tranquillity or discovering different ways of life. Everyone's different; what were your highlights and what makes you happy when on holiday? Remember that you are not the same as you were, but what types of experience could you repeat and how?
Of course there are always restrictions such as budget, traveling with children or flying times which may dictate which country or part of the world you travel to. However, having gone through these 3 steps, you should now be ready to
search
for ideas for your holiday with focus Ė without being seduced or distracted.
Enjoy! And donít forget to email us if you need any help.