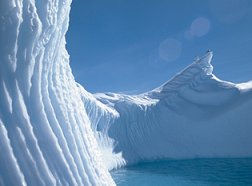 We ask if we should be travelling to the polar regions, or if these fragile areas should be left pristine. By
Iris Coates
, responsibletravel.com
The harsh but stunning scenery of the Antarctic and Arctic have for a long time drawn explorers and scientists to their inhospitable environments. Their unique ecosystems and their wildlife are however coming under increasing pressure, not only from global warming, but growing visitor numbers are also starting to take their toll as mainstream tourism pushes its boundaries to the earth's extremes.
The International Association of Antarctica Tour Operators (IAATO), a member organization founded in 1991 to advocate, promote and practice safe and environmentally responsible private-sector travel to the Antarctic, believes it is possible for tourism to benefit conservation.
Their member companies provide logistic and scientific support to national Antarctic programs and Antarctic organisations, and the IAATO work in close cooperation with governments and scientific foundations. All Antarctica trips that we promote are operated by members of the IAATO.
They claim their 'agreed best practices demonstrate that first-hand, environmentally responsible tourism is possible in remote and fragile wilderness areas. Their focus on protection, management and education promotes a greater worldwide understanding and protection of the Antarctic - leaving it as pristine and as majestic for future generations as it is today'.
Antarctica's environment is considered fully protected by the Antarctic treaty and regarded as a natural reserve devoted to peace and science by treaty parties. It is one of the few places on Earth where there has never been war, and where scientific research has priority. This, however, may be set to change.
Conservation groups have been warning that the natural wilderness of Antarctica is under threat from mass tourism, with large cruise ships crashing through the ice and wildlife colonies being overwhelmed by the growing number of visitors. The range of things to do in Antarctica is widening, ranging from anything like sky diving to helicopter flights to pristine wildlife sites.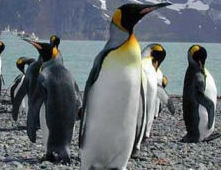 Most tourists go to the same small 2% of the Antarctic that's ice-free, although the number of landing sites is continually increasing. Tourism is concentrated in the few weeks each year of the sensitive penguin and seal breeding season, and marine pollution and fuel emissions are on the increase with the growth of numbers of visitors, and the size of ships.
Another concern is that of not so welcome foreign visitors – invasive species who, despite it being a harsh and isolated environment, find their way to Antarctica via cruise ships and planes.
"
There are more and more people going to Antarctica and we know that people and ships and planes carry plant seeds and other non-native species
,"
Dr Gilbert, environmental manager at Antarctica New Zealand, explained to BBC News.
The situation in the Arctic is a quite different. The Arctic is an enormous area, sprawling over one sixth of the earths' landmass; more than 30 million km2 and twenty-four time zones. With a population of about four million, including over thirty different indigenous peoples and dozens of languages, the Arctic is also a region of vast natural resources. Having 8 'member states' (Alaska (US), Russia, Iceland, Greenland, Finland, Sweden, Norway and Canada), it has long been subject to conflicts of interests. Perhaps that is why tourism to the Arctic is not quite as hotly contested as to its southern contrary.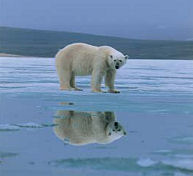 It does not contain quite the same catalogue of events as recorded in Antarctica's ice (90% of the world's ice), hence not giving it the same scientific value and perhaps therefore level of protection. The Arctic Council, the intergovernmental regional forum for sustainable development of the Arctic, addresses the following three objectives: the
environmental
,
social
and
economic
– quite different from the Antarctic priorities of 'peace
and science'.
The Antarctic is not just about peace and science though. As everywhere, economic development is an incentive to utilise its resources. Despite enjoying high levels of protection, economic needs will need to be addressed. It has managed (so far) to minimise being exploited for its natural resources, but it is already happening: like in many other places its seas are being over-fished and there will be other ways in which commercial funds will be sought. It is intrinsic to the way our global society operates today.
The Antarctic treaty does not address the regulation of mineral resource activities. However, the prospect of commercial mining for minerals was – despite continued opposition from the UK, USA and Japan – for the foreseeable future put to rest with the Protocol on Environmental Protection to the Antarctic Treaty. This was signed in 1991, banning all mineral resource activities in Antarctica (other than scientific research) for at least 50 years.
This Protocol, while regulating human activity, does not include any legally-binding regulations on commercial tourism, meaning that tourism is effectively self-regulated by the tourism industry (in the form of the IAATO). This has led to concerns that Antarctica remains open to any form or scale of tourist activity.
On the other hand, if tourism can contribute funds and resources to conservation and lead to a broader understanding of this unique environment and the need to preserve our planet, then perhaps it could be considered a more sustainable alternative to other commercial activities such as bioprospecting (the search for genetic qualities such as freeze resistance which can be exploited) and mining.
The regulation of commercial tourism however needs to be ensured and should be regularly reviewed and monitored - this is one of the aims of the Antarctic and Southern Oceans Coalition, which represents 200 conservation organizations in 40 countries. All efforts should be made to minimise impact on the environment and wildlife by having small-scale, responsible operators that treat this environment with the sensitivity it deserves.
Our view at responsibletravel.com
Whilst the greater threats to Antarctica in the long term are in our view mining and global warming (read
our view on flying and global warming here
), we believe tourism needs to be strictly controlled. We believe that minimising environmental impact on the continent is essential and tourism should be carried on out a small scale, with low-intensity visits from smaller groups. We also believe that visitor numbers should be capped, and that any tourism infrastructure (such as hotels, airstrips etc) should be avoided.
All operators on rt.com have been screened and are either full members of the IAATO themselves, or the local companies they use are and therefore all trips on rt.com are operated according to IAATO guidelines. While Antarctica could benefit from legal tourism controls, our view is that the self-regulatory IAATO has to date been successful in securing Antarctica's protection – it is afterall the product they are selling which they are protecting. Hopefully, with careful management, the polar regions will be there to inspire and educate for many generations to come.
Further reading:
British Antarctic Survey - www.antarctica.ac.uk
More about the Antarctic Treaty - www.antarctica.ac.uk/About_Antarctica/Treaty/treatyperu.html
International Association of Antarctica Tour Operators - www.iaato.org
Antarctic and Southern Ocean Coalition - www.asoc.org
The Arctic Council - www.arctic-council.org



Find responsible Antarctica and Arctic holidays