Wildlife tourism in Kenya (2008)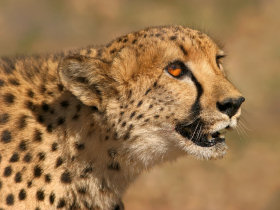 The civil unrest in Kenya at the beginning of 2008 will undoubtedly have had a severe impact on tourism to the country. The foreign & commonwealth office (FCO) still advise against travel to some parts of the country and reports show that tourism was down by 54% at the beginning of the year. This will have been a major blow for the countries economy but also for the countries wildlife. Our friends at the Born Free Foundation tell us why…

Tourism plays a hugely significant role in Kenya's economy, contributing to approximately 25% of Kenya's Gross Domestic Product (GDP). Wildlife tourism to Kenya's numerous National Parks and Reserves represents a substantial part of this, with around 70% of tourism revenue in Kenya coming from wildlife tourism.
Sadly, Kenya's political situation in early 2008 has heavily impacted on the entire country, and resulted in a huge drop in visitor numbers.
While it is too early to quantify the true effect of this situation on Kenya's wildlife, the Kenya Wildlife Service (KWS) is already reporting a 90% drop in tourist revenue. Indeed, the Director of Wildlife at KWS has recently had to cancel a long-standing order for 100 new (desperately needed) vehicles for their wildlife rangers.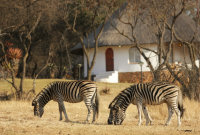 Similarly, Kenyan conservation charities which rely heavily on income from tourists are also feeling the effects. If Kenya's wildlife areas remain empty, with no revenue from tourism to support and protect them, it is feared that poaching will increase, and human and livestock encroachment into the Parks could become a greater problem than it already is.
Born Free has been closely following the situation in Kenya, and we are hopeful that the impact will be short-lived, that the economy will recover and that the new power-sharing agreement will bring long-lasting stability to Kenya. If tourism returns, Born Free (and others) will be able to continue its long-standing work protecting Kenya's outstanding wildlife and its natural habitat.
About Born Free
The Born Free Foundation is a dynamic international wildlife charity, devoted to compassionate conservation and animal welfare. Born Free takes action worldwide to protect threatened species and stop individual animal suffering. Born Free believes wildlife belongs in the wild and works to phase out zoos. We rescue animals from lives of misery in tiny cages and give them lifetime care.

For more details and information please go to
http://www.bornfree.org.uk

For more information about animal welfare check out our
animal welfare section here
.
Situation update
The situation in Kenya has now calmed down and tourists are returning to the area (including Lyn and Amelia from our office). Hopefully, as tourists return to see the fantastic wildlife and scenery that Kenya has to offer, wildlife organisations and charities that are dependent on tourism will soon be back on track. Why not visit Kenya and see the varied wildlife for yourself?

Take a look at our
Kenya safaris here

For more information about Kenya and current travel advice visit
the FCO website