Zimbabwe Late availability holidays
Search for Zimbabwe Late availability holidays and tours, 2013 and 2014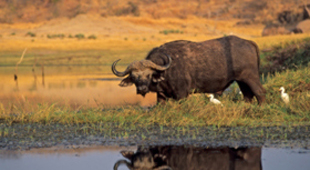 1 reviews for Zimbabwe Late availability holidays
These full and frank independent Zimbabwe Late availability holidays reviews are from travellers who have booked directly through responsibletravel.com. They are not edited by us or any of the companies we work with. Find the real story, from real travellers below.


Seeing Victoria Falls and all the wildlife in Africa was the most memorable part of the holiday...Fantastic.

(more)
From £1350 - £2395 excluding flights
full holiday details

Holiday Reviews
You can trust responsibletravel.com reviews because, unlike many other schemes, reviews can ONLY be written by people who we have verified have been on the holidays. In addition, we don't run these holidays ourselves - our only interest is giving you the best independent advice.
Unedited reviews from other travellers
I am reborn! Simply the best holiday I have ever been on

Some great stories to tell the grandchildren. Would recommend to a friend

Very enjoyable

It was OK

A bit disappointing really