Description of Andalucia villa near Malaga, Spain
This is an authentic Spanish Cortijo, a restored, whitewashed country villa with terracotta roof and floor tiles, surrounded by a wide veranda with flowering jasmine, bougainvillea and grapevines overhead. The villa has a huge swimming pool and breathtaking panoramic views looking out over Lake Vinuela and towards the Mediterranean Sea, and is completely private and undisturbed.

The house sleeps up to 6 adults and 2 children, with 3 double bedrooms, 2 bathrooms, an enormous open-plan kitchen dining area and a comfortable living room.
The décor is traditional Andaluz, with wooden beams in the high ceilings and handmade ceramics and tiles. There are lots of quirky individual touches, including some antiques and original art and a collection of miniature perfume bottles.

On the front terrace under the grapevines is an outdoor summer kitchen with barbecue and Moroccan mosaic tables with seating for 8 – a really beautiful setting for dining alfresco or under the stars. At the back of the house is an enclosed courtyard with more seating. There are gardens with jasmine, bougainvillea, wisteria and roses and in amongst the olive groves are 11 huge old Holm Oak trees, as well as pomegranate, peach, quince, apricot and almond trees.

It's a great place to get away from it all, just lazing by the pool, dipping into the well-stocked library and cooking in the wonderfully equipped kitchen or on the barbecue. For a really relaxing experience we can also arrange an Aromatherapy massage upon request.

If you're feeling more active and energetic, we can organise excursions and activities including horse riding, guided walking tours with picnics provided, and mountain biking, as well as reservations at the nearby Alhambra Palace and Malaga's Picasso museum, both an hour's drive. We can also recommend some wonderful local restaurants and tapas bars serving regional specialities at very economical prices.
If there is anything else we can do to make your stay more comfortable just let us know – we are always happy to help!

This is a nature lover's paradise, with abundant birds, butterflies and wildflowers. There are idyllic country walks from right outside the door, horse-riding at the local stables, kayaking on the Lake, oranges and avocadoes delivered by mule to the door and the sound of goat bells echoing in the hills.
Tranquil, secluded and private, off the beaten track yet within easy reach of local shops, tapas bars, restaurants and beaches, and only an hour from Malaga airport.

Our weekly prices vary by season and include all utilities, free Wifi, welcome pack and lots of little extras.

March and April €879
May and June €979
July and August €1479
September €979
October €879
Christmas period €1199

All prices include taxes, water and electricity plus free Wifi.

To make a reservation, please check our AVAILABLE DATES, then send us an email and we'll get back to you shortly.
Rooms, food and facilities
Sleeps up to 6 adults, plus baby and child.
- 3 double bedrooms with ceiling fans and hairdryers
- Cot, folding bed, platform bed and high chair available
- 2 bathrooms
- Large open-plan Kitchen Dining room
- Living Room with flat screen TV, DVD and stereo
- Library of books, films and music
- Free Wifi
- Safe
- Kitchen appliances: dishwasher, washing machine, fridge-freezer, microwave - plus toaster, juicer, blender, kettle
- Large private Swimming Pool – 10 x 5m - with 6 sunbeds and pool terrace
- 3 acres of grounds, mature gardens and more than 300m of terraces
- Outdoor furniture: tables, chairs, sofas
- Outdoor Kitchen with Barbecue and Sink

We provide all essentials for your stay, including bed linen, towels, beach towels, maps, welcome pack, a safe for your valuables and free WiFi.

We welcome small children and can provide a portable extra single bed, cot and high chair, as well as books, films, games and diversions for children of all ages. Small children can play safely within the walled courtyard, with lockable gates to stop children from wandering off to the swimming pool unaccompanied.

The caretakers are on hand to offer help or advice if required, and if there is anything else you might need during your stay just let us know - we will do our best to organise it!
How to find us
The accommodation is located in the region of the Axarquia, inland Costa del Sol, in Andalucia, Southern Spain. The villa is halfway between Malaga and Granada, 25 kms inland of the towns of Velez-Malaga and Torre del Mar on the Mediterranean coast. The nearest village is Periana which is 5kms distance.
Responsible tourism
Responsible tourism: Andalucia villa near Malaga, Spain
Environment
We have a farm of almost 3 acres, mainly olive and almond groves but also eleven beautiful old Spanish Holm oak trees, the acorns from which we give to our neighbour to feed his pigs! Another neighbour brings his herd of goats to graze in spring and summer, cutting down on strimming and keeping the grasses and wildfowers under control.
We look after the land ourselves, harvesting our own olives and almonds, and are members of the local village Olive Oil Cooperative. We grow our own fruit trees and grow berries, herbs and vegetables using the eco-friendly "square foot gardening" method, and all of our produce is organically grown using natural fertilisers and treatments.
We have 5 solar panels which produce all of the hot water for all of our guests.
We make our own compost and recycle our "grey" water (the water from sinks, baths and showers), and all of our rubbish is recycled at local recycle points. Our land is a haven for wildlife, we have 2 swallows' nests on the property and throngs of other birds, bees and butterflies, attracted by our fields of wildflowers in spring and by our gardens and herb beds throughout the year.
Community
We bought our Spanish country house in the Andalucian hills in 2001 and spent a year renovating it and updating it. All of our work has been done by local workers and artisans in keeping with local style and using locally sourced materials such as terracotta roof tiles and hand made Granadian ceramics and stained glass lighting.
We buy free range eggs and goats milk from our neighbours and operate a tool share agreement with a group of locals, allowing us to pool our resources for jobs like strimming and chain-sawing.
We take an active part and are involved in campaigning to look after our local environment - we successfully stopped an open pit quarry by lobbying the national ombudsman.
We provide a house book for our guests with local reference materials and recommendations for local businesses including shops, bars and restaurants. We have close links and good working relationships with our local tradespeople. We also provide Spanish grammar books and dictionairies to enable our guests to communicate in Spanish.
4 Reviews of Andalucia villa near Malaga, Spain
5 out of 5 stars
---
Reviewed on 08 May 2018 by Tracy Field
1. What was the most memorable or exciting part of your holiday?

The snake in the swimming pool! Most memorable was the beautiful view from the house, the comfortable furnishings, the brilliant book & dvd collection and the wood fires, all of which made us feel so at home and quite glad of the rain for giving us an excuse to cosy up together and read.


2. What tips would you give other travellers booking this holiday?

Take slippers for the tiled floors if you get cold feet.


3. Did you feel that your holiday benefited local people, reduced environmental impacts or supported conservation?

Yes. Good recycling. We shopped at the local shops and we were welcomed at the local olive harvest fiesta.


4. Finally, how would you rate your holiday overall?

Excellent. 5/5
---
Reviewed on 22 Oct 2014 by Laura Greenman
1. What was the most memorable or exciting part of your holiday?

The amazing view of the mountains and the different places to enjoy the sunshine depending on the time of day. We also loved the house and the amazing collection of books to flick through. Had an amazing time.


2. What tips would you give other travellers booking this holiday?

The amazing location is the best part of this holiday. Getting a higher category
of hire car to take on the road and hills is something I can recommend. It was
something we appreciated.


3. Did you feel that your holiday benefited local people, reduced environmental impacts or supported conservation?

We really felt that we got to know this area of southern Spain thanks to our
hosts especially by buying local produce. The surrounding gardens encouraged
wildlife and water and energy was conserved.


4. Finally, how would you rate your holiday overall?

Really great time. We'd love to go back.
---
Reviewed on 22 Jun 2014 by David Mervik
1. What was the most memorable or exciting part of your holiday?

Apart from the first time we set eyes on La Amapola, it has to be sitting
outside with a gin & tonic in the evening sun, as the silky voice of Chet Baker
poured out of the kitchen speakers. It just doesn't get much better than that!

We were also intrigued by the chain outside the kitchen door. A few of the
local bees seemed to love sleeping on it every evening. Nice to see that they
feel welcome somewhere!


2. What tips would you give other travellers booking this holiday?

Make sure you arrive with enough shopping for at least a few days. Shane & Bea
provide a nice welcome basket, but with such a lovely villa and surroundings,
it's good to be able to leave when you want to.

Also, you really don't need to bring any books. Shane & Bea have a fantastic
collection throughout the villa, and we could have easily taken a month off and
worked our way through it!


3. Did you feel that your holiday benefited local people, reduced environmental impacts or supported conservation?

Yes. The welcome basket had all sorts of local produce in it, and in addition,
Shane & Bea kept a compost barrel and encouraged visitors to conserve water as
much as possible.

The 'Activities' section of their website promotes the services of local people
too, and although we didn't get round to making use of them, it's nice to see
that they are helping to promote their local community.


4. Finally, how would you rate your holiday overall?

You couldn't ask for a more idyllic location, or more welcoming hosts. Shane
met us at the villa when we arrived and gave us a quick run through the basics,
while Bea would always let us know when she was around to water the plants
(twice during the week), a much appreciated sign of the type of consideration
they show towards their guests. Other than that, you simply wouldn't know there
was anyone there but yourselves.

The villa itself felt really homely, which makes a big difference, and helps
you relax much quicker. You can tell that a lot of thought has gone into what
people might find useful - DVDs, board games, books, music, utensils - it all
feels designed to welcome you in.

The only slightly negative thing we experienced was an annoying number of flies
up at the pool, which at certain times of the day made it difficult to be
there. It may have been due to the time of year, or to the nearby farm, but it
is certainly no reflection on the efforts made by Shane & Bea to make our stay
a lovely one. I would, however, recommend mosquito nets over the beds, as it
makes for a nice relaxing sleep, should any of those little pests find a way
in!

All in all, I have no hesitation in recommending La Amapola for anyone wanting
a breather, surrounded by beauty, in a real home away from home. With a
gorgeous private pool to boot!
---
Reviewed on 17 Jul 2013 by Nancy Lipson
1. What was the most memorable or exciting part of your holiday?

The peaceful setting, serene surroundings and the warm and gracious hospitality of our hosts, Shane and Bea, are our fondest memories. From the moment we arrived until the minute we left, two weeks later, we rarely thought of our hectic, fast-paced life back home. The villa is a one-of-a-kind gem and we feel very fortunate to have been able to spend two weeks relaxing there and being wowed by the beautiful vistas and sunsets that greeted us every day and every evening.


2. What tips would you give other travellers booking this holiday?

We highly recommend a day trip to The Alhambra in Granada. It is essential to make your reservations on line beginning 90 days in advance. We also recommend a day trip to Ronda, the Malaga Market, Nerja, and Frigiliana. Shane and Bea were very helpful with suggestions for excursions, shopping, restaurants, and general information about the Andalusia region.


3. Did you feel that your holiday benefited local people, reduced environmental impacts or supported conservation?

Yes. We made use of the local recycle bins and we collected compost for Bea to use in her garden. We did our best to conserve water and to support local merchants.


4. Finally, how would you rate your holiday overall?

On a scale of 1-10, with 10 being the highest, we would rate the holiday as a very strong 10. We would highly recommend it to others. We hope to keep in touch with Shane and Bea. They are a lovely couple and we're so happy that our paths have crossed. The next time we are looking for a villa to rent, we will definitely check with responsiblevacation.com to see what they offer in the country where we are travelling.
---
Popular similar holidays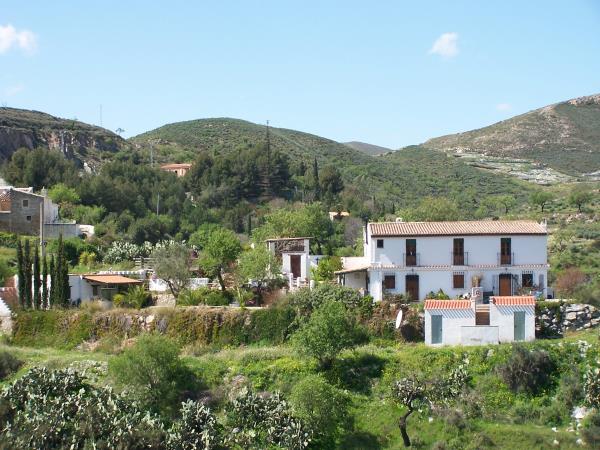 Farmhouse accommodation on 2 acre finca with swimming pool
From £350 per week (sleeps 2)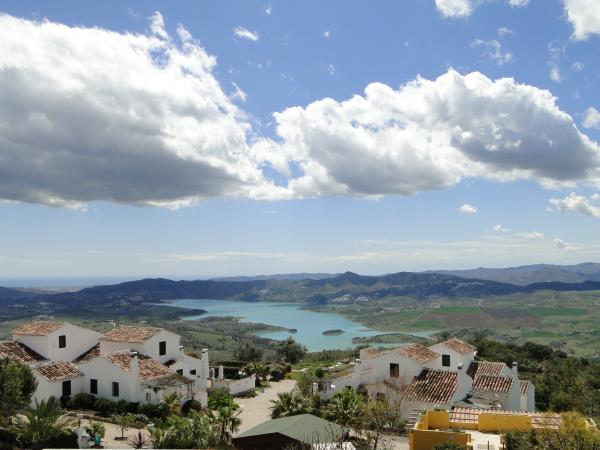 Spacious apartment with breathtaking views over Lake Vinuela
From €140 - €195 per apartment per night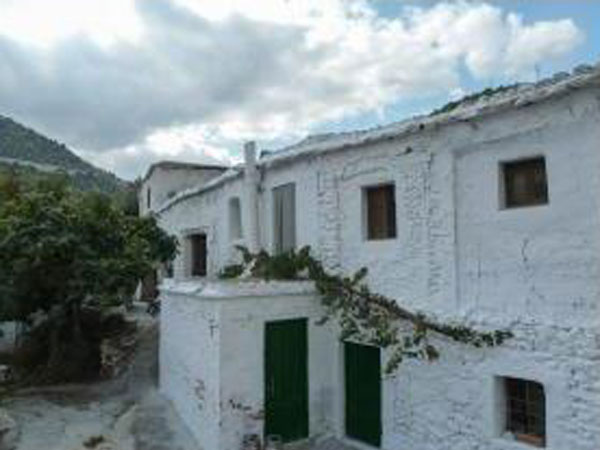 Two self catering cottages in beautiful river valley
From €275 - €300 per cottage per week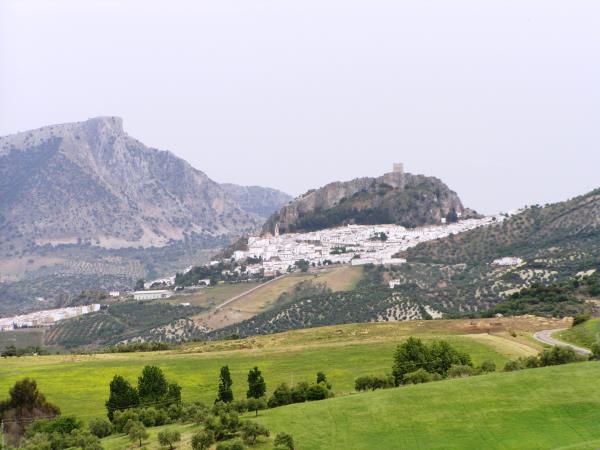 Riverside farmhouse, B&B or Selfcatering, Family friendly
From €58 per room per night (sleeps 2)