Self catering guesthouse in Bulgaria near Varna
Responsible tourism
Responsible tourism: Self catering guesthouse in Bulgaria near Varna
Environment
We care as much about the environment as you do and your holiday here can make a real difference to the local people. We pay attention to the environment by recycling and composting our waste and encourage our neighbours through education to do the same. Any food waste is fed to the dogs, cats or chickens. Paper and cardboard are burnt, which leaves plastic, tin and glass which is put out for recycling.
We encourage energy and water conservation, using energy saving bulbs and water buts to collect rainwater. Our garden well is used to irrigate the land rather than mains water.. We aim to have solar panels fitted in the future which will reduce our electricity consumption. We have an outdoor solar shower, double glazing, a wood burning stove and a septic tank for waste. Our organic vegetable and herb garden is untouched by sprays or pesticides and animal manure is donated from our neighbours as well as from our chickens, which keeps the land nice and fertile. We source other food locally as much as possible and always support our community first.
We are proud to have recycled as many building materials as possible in our house renovations and landscaping our gardens. We aim to help restore and preserve the historic architectural harmony of the village and its environment. Our guest house is part of the village and guests become neighbours to the villagers for the length of their stay. Local guides can show our guests the unspoilt nature and lifestyle of the area. This contributes to our efforts in encouraging the villagers to understand why it is so important to preserve it and that they can earn money from tourism. The small scale of this guesthouse is also beneficial to the promotion of sustainable tourism.
Renovation has been carried out with original, hand-made and locally produced building material and by local craftsmen. Our buildings are in perfect harmony with the architectural and environmental surroundings.
Community
Ever since our first visit to the village and making friends, we realised how poor the vast majority of villagers are and we have always done as much as we can to help them. We always recommend good local crafts people and workers to friends and help interpret for them. Our double glazing and wooden doors were made in the village and most of our building materials are sourced from a supplier in the next village. There is a quarry on the outskirts of the village for our sand and stone is also mined locally.
We speak almost fluent Bulgarian, communicate well with the local people and have a great knowledge of our area and know where to source items locally. We recommend local restaurants and prefer to buy foodstuffs like vegetables, fruit, honey and preserves from our neighbours and avoid the big shops wherever possible. Our village shop provides most day to day items and fresh bread.
We have organised collections to buy toys and stationery for the kindergarten at Christmas on consecutive years and we always pass our good quality English clothing onto the villagers, especially the children. It is a good feeling to see items our two boys have worn being worn by different village children over the years. I also ask our guests to bring any unwanted items for the villagers, if they have spare space in their luggage.
Jo is on the committee for a local women's charity. "The friends of Rossen" which aims to enrich the lives of women with learning disabilities. They live in an independent house in a neighbouring village and Jo joins them for and supports weekly yoga sessions, which gives them something to look forward to. Since Autumn 2012, Jo has also been running candlemaking workshops for them each week with great success.The committee is involved in fundraising projects, then the prioritisation of funding in order of importance to their daily lives. At present, we are using donations for clothing and toiletrees, education and fuel costs to transport the women for days out etc.
Popular similar holidays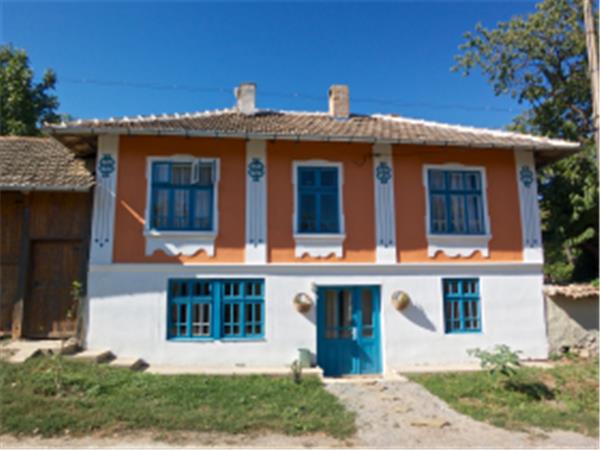 2016 & 2015 TripAdvisor People's Choice Award No1 Bulgaria
From €102 per lodge per night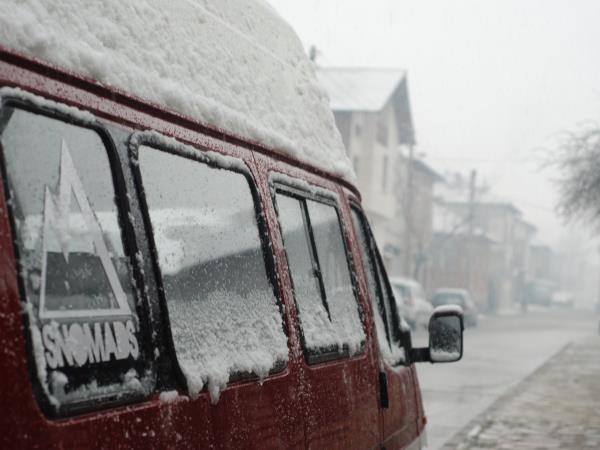 Homely eco retreat for your ski holiday
From £200 - £330 per accommodation per week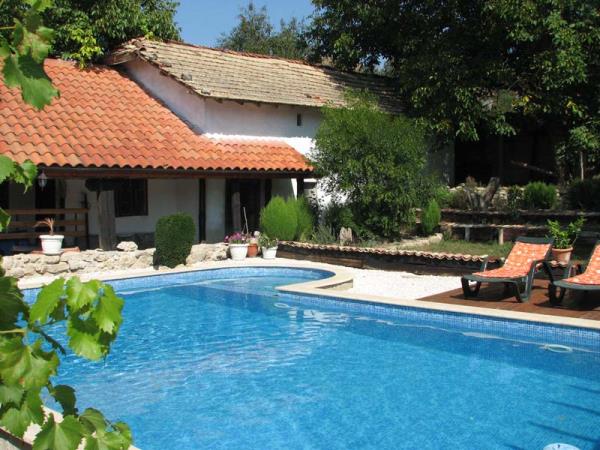 Family-run guesthouse in the beautiful Bulgarian countryside
From £17 - £22 per person per night