Dominica accommodation, Pagua Bay
Responsible tourism
Responsible tourism: Dominica accommodation, Pagua Bay
Environment
We know personally and from our conversing with our guests how beautifully Perthshire is, here you can find world class fishing, hillwalking routes both scenic and mountainous, great cycling routes both on and off road and an unsurpassed range of golf courses to satisfy all abilities.
But the success of a tourism business like ours depends on tourists being able to enjoy all what nature intended. At Almond Villa we are aiming to be as GREEN as we possibly can be. We believe everyone can do their small bit to help sustain the natural environment unspoilt and clean for everyone to enjoy.
Almond Villa is close to the heart of a city therefore limits what environmental measures we can take. I donít think the neighbours would be best please if we had 120 tonnes of compost delivered to run our heating and power. But there are step we can take to help sustain he environment e.g. being in the city we can encourage our guests to take the short walk to the centre rather than rely on their cars and provide bus times for excursions to attractions like Scone Palace.
Below are some of the environmentally friendly actions we are taking.
Locally source our restaurant ingredients
Promote local arts & crafts
Use only household cleaning products which do not harm the environment
Replace all traditional light bulbs with energy light bulbs (increase wattage as necessary)
Ensuring that efficient use of energy is undertaken and monitor consumption
Reduce any polluting activities.
Promoting a no smoking environment for the benefit of everyone who visits our guest house
Providing a natural habitat which encourages flora & fauna & wildlife
Community
To help our community through individuals and families to help themselves lead safer, healthier, more independent and productive lives.
Through training, community volunteer projects, mentoring and neighborhood activities.
We as a company are the largest employee in our Village with the most rigorous training program to promote tourism in our country.
We believe as a community, it must begin at the community level, and within the context of community, that we have the greatest opportunity to:
Develop innovative and comprehensive solutions to these and related complex challenges;
Implement policy changes that promote and facilitate healthy behaviors;
Build authentic and trusting relationships across political, sectoral, class, racial and ethnic divisions;
Establish enduring patterns of collaboration based upon a culture of caring and shared commitment to reciprocal stewardship; and
Create and sustain the conditions that are foundational to our collective health and well-being.
We are well-positioned and eager to continue formulating action plans and applying strategic thinking about our intended impacts in order to make a sustainable difference. It is not a one-time, short-term infusion of services. Rather, it is a long-term commitment by many which is designed to transform one of our most disadvantaged communities.
We also collaborate with the local farmers for all of our restaurant needs and have brought new trades skills through new methods of building and with different mediums, these individuals are now being sought after through the country for these newly acquired trade skills.
Popular similar holidays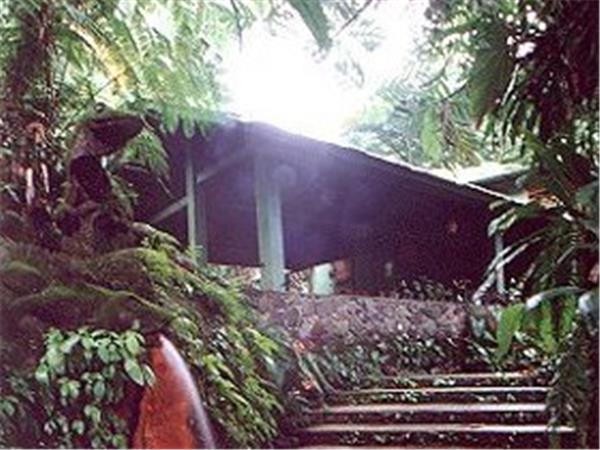 A small hotel set within mountain rainforest wilderness
From US $110 - US $130 per room per night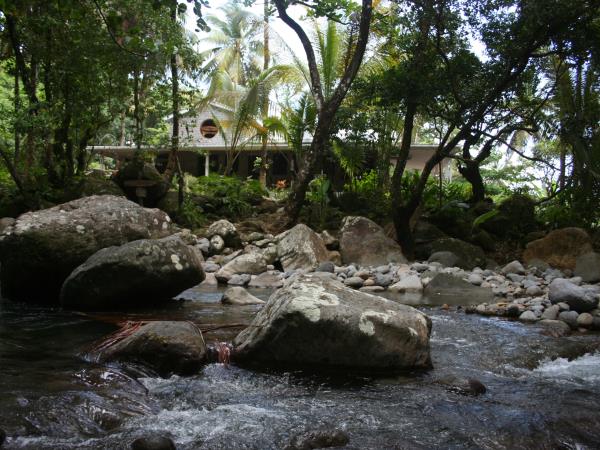 Riverside Lodge of cottages in a Tropical plantation
From US $105 - US $175 per accommodation per night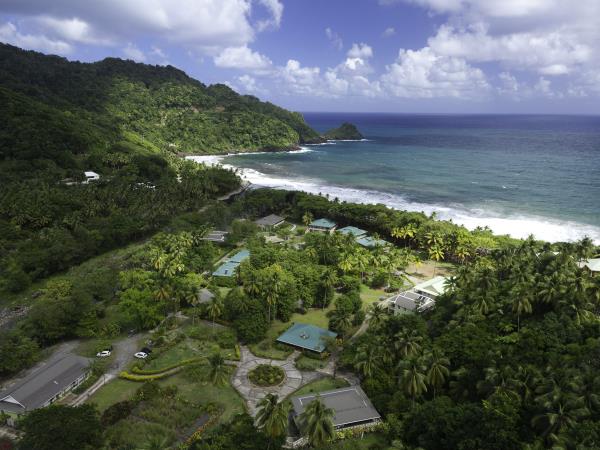 An eco-boutique and wellness retreat on Dominica
From US $139 - US $555 per accommodation per night (sleeps 2)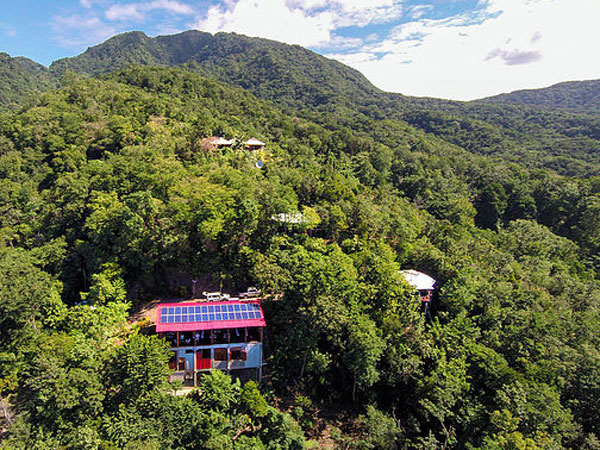 Breath-taking sea views from open-fronted wood cottages
From US $145 - US $195 per accommodation per night