Marigot Bay beach hotel in St Lucia
Responsible tourism
Responsible tourism: Marigot Bay beach hotel in St Lucia
Environment
Wildlife
Here at JJ's Paradise Hotel we are surrounded by countryside; we are very aware of our local wildlife and have endeavoured to preserve it. We train our staff to be aware of the local wildlife and to actively sustain it. Miss Va Va our head gardener always uses organic ways to discourage pests, for example beer traps for slugs and snails, this avoids the use of nasty chemicals that can poison the local birds. We have actively planted trees in our grounds with an emphasis on providing food and shelter for wildlife and these initiatives have worked well as we have attracted lots of wildlife including mongoose and possums. Possums are lovely creatures and becoming rarer here on the island as people like to eat them, locals are also scared of them as they say they are vicious, this is not actually true, a possum will only become vicious if cornered, here in the hotel grounds they have a sanctuary. We also have lots of tree frogs and gecko's living on the property, as they again like the moist tropical gardens we have planted and the tree canopy. We also on the property, have a lot of mangroves which are a unique eco-habitat, in fact one of our restaurants is built so that the views from the bay and of the mangroves can be enjoyed. The mangroves around the property are the finest on St Lucia and attract lots of wildlife such as land crabs, egrets (some of which are rare) and lots of local birds, fish and shrimp also breed here, which is why it is always important to us to keep it clean so that the cycle of life is preserved.
We have always been at the forefront in preserving the natural beauty of Marigot Bay we protect the mangroves delicate environment by keeping the river outlets free from rubbish, and work closely with various local agencies to keep it as clean as possible. We have helped to support local clean up campaigns, here you will find an article which shows a recent clean up that we recently supported, my stepdaughter Joya is seen in the article actively helping to clean the mangroves in the bay.
Water
We encourage our guests to be careful with water as it is a precious resource especially here in St Lucia where the infrastructure is not as good as it is in Europe and the USA, all our rooms have showers, not tubs, and rainwater is collected in our own purpose built tanks to supplement the water from the local dam. Guests are encouraged to follow our linen re-use program for example by not putting towels out for washing every day , our toilets have dual flushes so that only the amount of water that is necessary is used. All taps and toilet cisterns are checked on a daily basis to ensure that they are not running and wasting water unnecessarily. We are actively looking at installing taps with shut offs to prevent them being left on in public wash areas. A dual mixer spray tap is being fitted in our kitchen. Kitchen staff are also encouraged to use minimum wares to cut down on dish-washing. We use the water from our buffet table to clean the floors at the end of shifts and encourage staff to come up with water saving ideas in their day to day work.
Community
Friends and Neighbours
Here in Marigot Bay we really are one community, although the resort and village in itself is only small it works well as most residents and workers know each other so are held accountable for their actions. Our management and reception staff offer an orientation to each guest on arrival, at a suitable time, to introduce them to the island of St Lucia and of course Marigot Bay. At this meeting guest s are informed about local businesses and tradespeople, trips etc and are encouraged to buy locally, this helps our community grow and prosper. We have a lot of crafts people in Marigot Bay offering goods for example made out of palm leaves and bamboo, guests are told what is available and are encouraged to buy locally made souveniers instead of imported goods from overseas . We also recommend local restaurants everything from local foods – which seem to be our guests favourites, right through to fine dining. We also source local products as much as possible for our restaurants and generally throughout the hotel.
We employ 19 local people, each one of them is welcomed to the team with an orientation pack, they are then mentored to do well by being encouraged to ask questions during their day to day work and by completing in-house training run by one of our managers, this training is ongoing, we like to think that we are always approachable and friendly employers. This shows in the fact that we have a low turnover of staff and we appear to be well thought of in the community. All staff live in Marigot and know each other well so this helps us as they easily slip into our team , most people having grown up together, attended the same school etc. We often run incentives and competitions to keep the team spirit going and we are currently investigating some team building days which should cement the relationships further. All staff are paid a fair wage and there are annual wage reviews, should anyone have a problem, they are encouraged to talk to their manager and a solution is always found. The owners have been known to help out their staff with emergency accommodation, help with medical costs, extra time off etc. It really is one happy family here at our hotel.
Popular similar holidays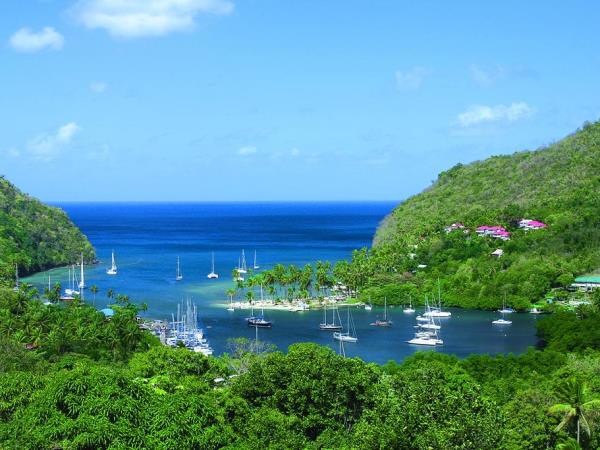 Waterfront B&B in the most loved & beautiful Caribbean, bay
From US $160 - US $200 per accommodation per night (sleeps 2)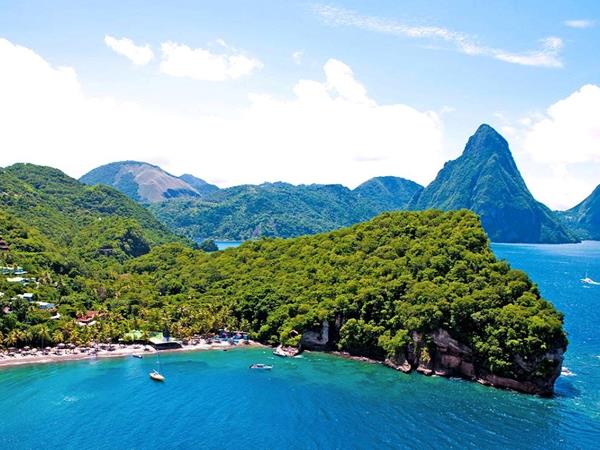 A Classic Caribbean Resort - Tranquility, Romance, Adventure
From US $365 - US $1050 per accommodation per night
A cornucopia of organic architecture celebrating nature
From US $1050 - US $3050 per accommodation per night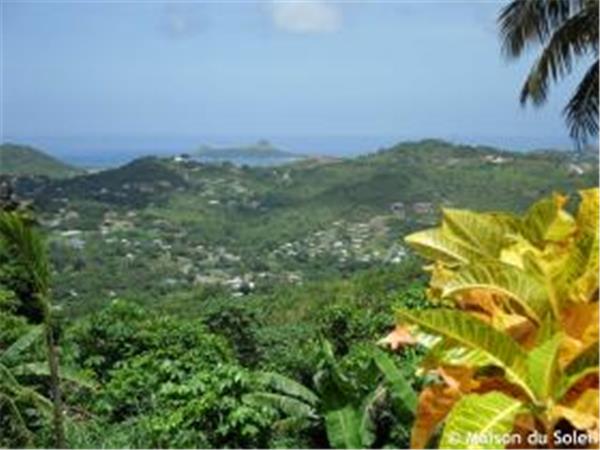 What a view – and it comes with an apartment
From US $55 - US $70 per apartment per night (sleeps 2)