Hill Brow pub with b&b, South Downs, England
Responsible tourism
Responsible tourism: Hill Brow pub with b&b, South Downs, England
Environment
The pub itself was built in the 1820's/30's so is a rather old building. The original walls have no foundations, are 18 inches thick and are made of stone. We had a wall removed inside the building and the workman didn't know what had hit him when he was trying to knock it down; 18 inch thick walls are very solid. This architecture is really solid and keeps out the damp as well.
We have a garden behind the pub and a short two minute walk takes you to the woods. You might see a deer or two running about the place. There are also plenty of birds that live in the woods and visit the garden. They all come in the morning and sing the dawn chorus. Anne feeds the birds by spraying the feed across the garden. We were told by a bird man in Australia that this encourages them to forage and reduces cross contamination of disease between species on the bird trays.
We have a herb garden which we of course use in our cooking.
People arrive in all sorts of ways. There is a bus stop right across the road from the pub that is really handy. Even locals arriving from Liss get the bus to the pub for lunch rather than drive and then enjoy a nice walk back home. Many people arrive by foot and bicycle and there is plenty of opportunity for cycling in the area; there are cycle paths all across the hills and bmxing in the woods. We often get cyclist arriving on Sunday mornings, booking a table for lunch, going to a ride and arriving back in time for their meal.
We try to be environmentally friendly where we can; we have timers on all the fridges in the bar so they are not running all night. They only take 40 minutes to cool in the morning so why waste 11 hours of electricity keeping them cold all night? We have just had a glow worm boiler fitted and the old leaky pipes replaced to save on gas. We compost and also have a Green Cone Waste Digester that can be used for all kind of food; we fill it mainly with vegetable waste. Finally, we've had a clothes bank outside the pub for years. It's great; any of the clothes that don't get reused are still recycled as they get stripped back down to their threads.
Community
We try our best to reduce our menu miles by getting the ingredients from Local suppliers. We purchase our meat from Morgans Butchers in Petersfield, we use Bryant Bros based in Greatham for fruit and vegetables. We receive lots of berries from a gentleman nearby who grows them in his 10 acres of woodland. We make and sell jams, marmalades, piccalilli and chutneys. We purchase honey from a local in the bar. Our son suffers from hay fever, so by eating local honey, he is building up immunity to the pollen in the local area as the bees will have pollinated the plants around us.
We also try to employ local businesses for work we need done in the pub. We recently had the flooring replaced in a section of the bar and employed a local, Kevin who has a shop in the village aptly called On All Floors.
The pub holds a few community activities; there's a Sweet Meeting on the first Monday of the month. Come and taste 6 puddings; 3 hot and 3 cold, each get a score, then a winner is declared and served for the rest of the month. Everyone is welcome to eat seconds of their favourites. The Aston Martin Club come and meet up here on the first Tuesday in the month.
The local village has everything you might need from shops, to cafes, to restaurants to hairdressers. I would send people to my favourite; The Saki Curry house serve an amazing curry. There's plenty or markets and things around too. There's a good Christmas market in Liss and in Petersfield there's a farmers market and a German market.
This area of the South Downs National Park has lots of attractions that visitors can visit with ease. Midhurst isn't far from here and is home to Cowdray Park, with Cowdray Ruins. There are a few National Trust houses as well; Uppark House and Gardens and Petworth House and Gardens are both very nice. Goodwood Racecourse is of course why many people come to the area, and the beautiful Elizabeth Country Park is great for walking and cycling.
Landscape
The surrounding area of the pub is made up of lovely foliage, clematis, climbing roses, hydrangea, holly, bluebells, japonica, laurel and daffodils. With pine, fir and oak trees providing the back drop. There is a huge tree in our car park that has been recognised by a guest as a very rare type of conifer. She wasn't sure exactly the species but she knew that it was a rare treasure. I love to go walking in the woods, as do many of the people that come to visit. There are lots of public footpaths in the woods; I particularly like to walk on one in the woods behind us, it's about a 30 minute loop and a nice breath of fresh air.
The History of the pub is really interesting and a great story to tell. The pub was built by a drover called Knowles in the 1820's or 30's. He was very good at his job and the cattle he drove would arrive at market in a good condition he knew the places where good watering holes could be found. This ensured the farmer gained a good price and Mr. Knowles earned good commission. Knowles used his money to buy some land on the way. He built this pub which was also a brewery and a couple of other buildings including a barn. The pub was built as a stop off point for people like himself to have a drink on their travels. The wood just down the road that is named after him; Knowles Meadow. He lived in the pub with his daughters; one of which died inside. We've always felt there might be a ghost in the pub and we named it George. Recently we found out that Knowles' daughter who dies was called Georgie. Spooky!
There was also a drive through barn used for horse rustling. The barn now makes up the rooms for guests to stay in. It is made of stone and has smaller black darts of flint between the larger stones. These are known as witch stones; a witch had to count all the stones on a building before she could enter and by including these witch stones she'd be stuck outside all night until the sun came up.
Popular similar holidays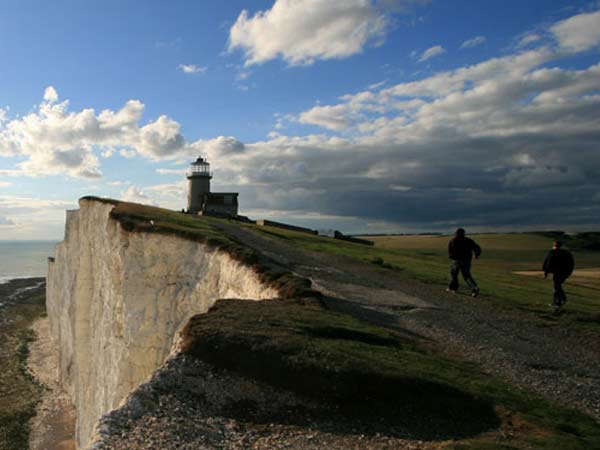 Beachy Head lighthouse B&B with panoramic South Downs view
From £138 - £210 per room per night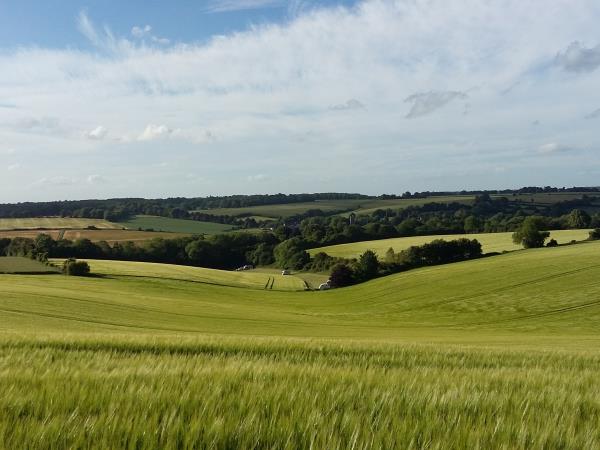 Tranquil caravan site in idyllic South Downs setting
From £10 per pitch per night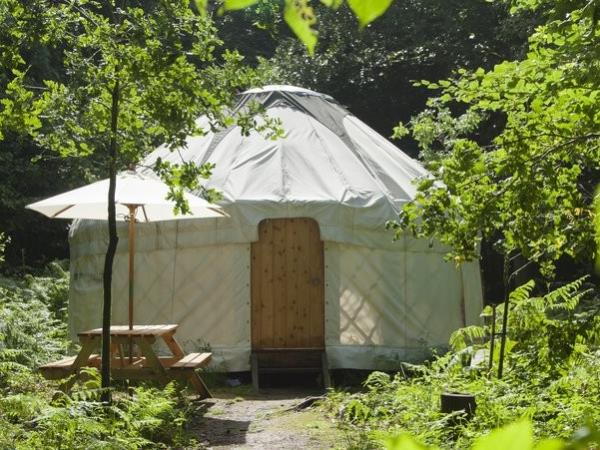 Elegant yurts in 150 acres of ancient woods river & wildlife
From £270 - £495 per yurt (3 nights)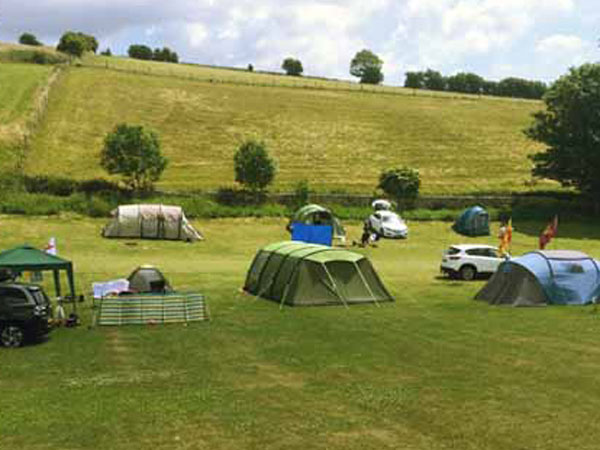 Housedean Farm Campsite on the South Downs Way near Lewes
From £6 - £10 per person per night