Elsted Marsh pub B&B, South Downs, England
Description of Elsted Marsh pub B&B, South Downs, England
Come and stay with chef/proprietors Malcolm and Lisa. Just off the South Downs Way this inn is the perfect stop over for walkers or cyclists to have something to eat, relax by the fire and get a good night's sleep. Tucked away in Elsted Marsh, near Midhurst you are surrounded by the beauty of the South Downs National Park.

Stay in one of 4 rooms in the converted coach house and enjoy breakfast in the garden in the summer as you take in the views and watch the birds; or sit by the warm fire in the winter as you tuck into a hearty breakfast prepared with locally farmed produce from the surrounding area. Boasting a traditional country pub experience; from the warm fires, local banter and creative food offerings.

There are lots of things to do in the surrounding area whether you want to walk in the landscape, visit the historical town of Midhurst where you can see the old Cowdray Ruins or take a trip to the famous Goodwood Racecourse. National Trust properties Uppark House and Petworth House are a great day out and Petersfield is another town nearby that has lots of lovely little shops.

Rooms, food and facilities
There are 4 rooms available to choose from in the converted coach house. All rooms have an en-suite bathroom, one with full bath. All rooms have television and tea and coffee making facilities. There are both double and twin rooms available on each of the 2 floors. With a large atrium for the safe keeping of bikes along with 2 ground floor, dog friendly rooms for well behaved well trained dogs.
How to find us
The nearest train station is Petersfield. You can catch a number 92 bus towards Midhurst. Arrive at Trotton and from there it is about a 30 minute walk. Alternatively we can pick you up from the station or the bus stop upon request.

Being very close to the South Downs Way we are happy to pick you up and drop you back off on your path if you're arriving by foot.

Responsible tourism
Responsible tourism: Elsted Marsh pub B&B, South Downs, England
Environment
The coach house is the oldest part of the building and is where the B&B rooms are. The main building was built in the late 1800's and was built as a tavern to supply food and drink to the old railroad. The building is beautiful and has been kept in keeping with its original period style; it is brick and has slate tiling on the roof. There has been quite a bit of restoration done on the pub prior to our arrival. All the wood was stripped down to the original, including the shutters and the floors. The dining room was added on but was done tastefully to be in keeping with the rest of the building; using recycled wood and tongue and groove panelling half way up the walls. There are 3 original wood burning fireplaces and it has a really homely and comfortable feel to it. We also have lovely old photos hung on the walls of the old train station, Goodwood and Cowdray.
We have a pretty 80ft garden that is delightful to sit in and we plan to have night time barbecues come summer, utilising local game. Malcolm loves birds so we've put up 2 bird feeders on the grass verge across the road so that we and our guests can watch them whilst we're in the pub. There were 13 different species of birds spotted that came to the feeders in just one afternoon. A few to list that often visit are; woodpeckers; nuthatches; chaffinches; dunnocks; grey, blue, marsh coal and long-tailed tits. There are also barn-owls and Pheasants about as well and the pub is a member of the Royal Society of the Protection of Birds (RSPB).
If you are lucky you might also spot deer in the mornings.
Our garden has an established selection of shrubs and trees, and this summer we are going to plant a herb garden that will be used in our kitchen. The neighbouring garden is also of interest as it is host to 1000+ roosting starlings which can be seen in the evenings and are lovely to watch. We hope to get a rainfall tank at some point to catch rain water so it can be used for watering the garden and save on water.
Community
Although we have only owned the pub since December 2012, we are already very much involved in the community. We run regular quiz nights to raise money for the local community and charity. We've raised money for the air ambulance and other charities we are involved with are cancer care and support and the Ted Foundation (a charity that supports the education of children). The pub also hosts other nights such as meet ups for a folk group on the first Sunday of the month, the pub Cricket Club meets, and vintage car clubs.
The community itself has some great places to visit; there are lots of little craft festivals and fairs that you can find out about in the parish news. I went to one in Millard that was amazing; they had weavers and pottery. There is also a little pottery place just up the road from here. A pub I would recommend is the Three Horse Shoes; they are on a hill so have beautiful views of the Downs. Other places to visit are Petersfield and Midhurst for lots of little shops, Cowdray Ruins, Goodwood Racecourse and National Trust properties Uppark House and Petworth House.
Petworth House is a lovely house to visit that is not far from here. We visited in December and there was a great Christmas market I would recommend. A lovely lady there ended up making all the greenery and Christmas decorations for the pub and the money we spent on our decorations went to the National Trust. The curtains in the rooms are made by a lady in Midhurst and we get our food from local farms. We use Rother Valley Organic Farm as it is sustainable and close by. Some or of meat comes from Goodwood Estate and occasionally we go to an old fashioned butcher in Bilingshurst; it's a bit further away but it's the best pork I've ever had. Cowdray are updating to be an organic dairy farm and when they do I will start using them. It's really a chef's dream around here and people respond very well to the food. We change the menu really regularly depending on what meat we can get from the farms.
Landscape
To the rear of the property about 2 miles from here you can see the beautiful South Downs National Park rolling across the landscape. The old railway station that closed in 1960 is to one side of us and you can still see the old platform that used to be there. To the front of the pub there is a field which grows rapeseed in the summer and to the left there are fields with grazing animals. As you walk down the road there is a field which grows asparagus; we're looking forward to using it on our summer menus.
The South Downs Way is just a mile and a half down the road. Harting Down is a beautiful area of chalk downland and a lovely spot to visit on the Downs. From Beacon Hill, which is the highest point on Harting Down, you get amazing views 360° around and there is a Napoleonic war telegraph station up there too. The Pub is a great overnight stop off point for people walking the South Downs Way and we'll drop you back off with a packed lunch. There is a smaller walk along a public footpath up through a tiny little hamlet called Treyford that is lovely as well.
An old local story about the pub is quite amusing; it is told that men would come to Elsted on the rail-road to get sugar beet and wool. They would wait in the pub and have a drink and then their horses would automatically know to come up the road to the pub. When they were level with the window, one by one then men would see their horse and know that it was time for them to load back onto the train.
Popular similar holidays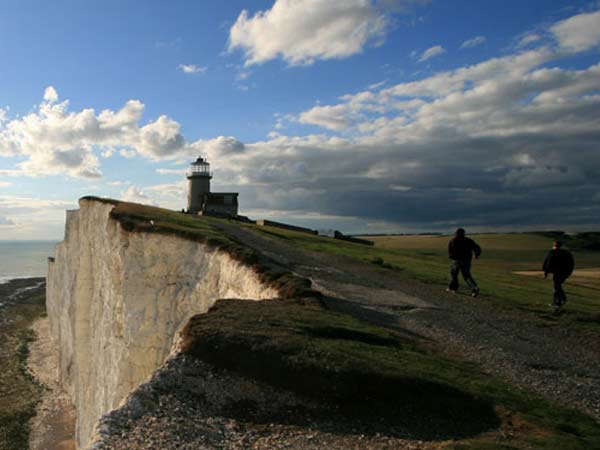 Beachy Head lighthouse B&B with panoramic South Downs view
From £138 - £210 per room per night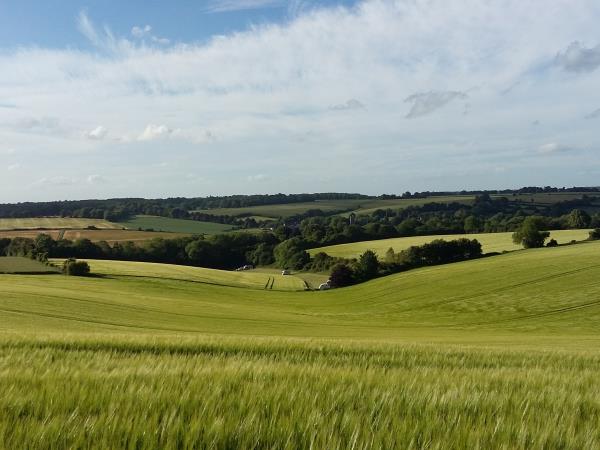 Tranquil caravan site in idyllic South Downs setting
From £10 per pitch per night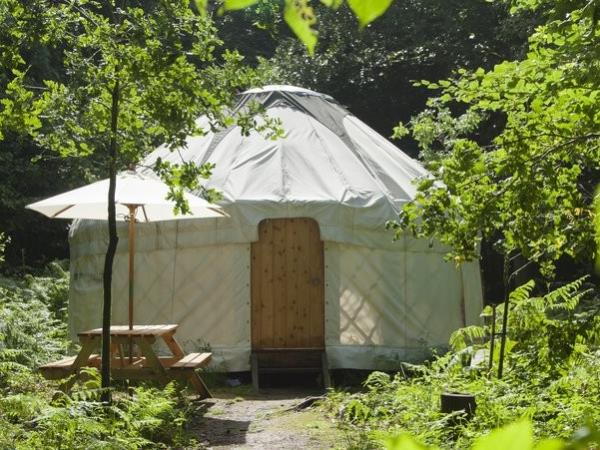 Elegant yurts in 150 acres of ancient woods river & wildlife
From £270 - £495 per yurt (3 nights)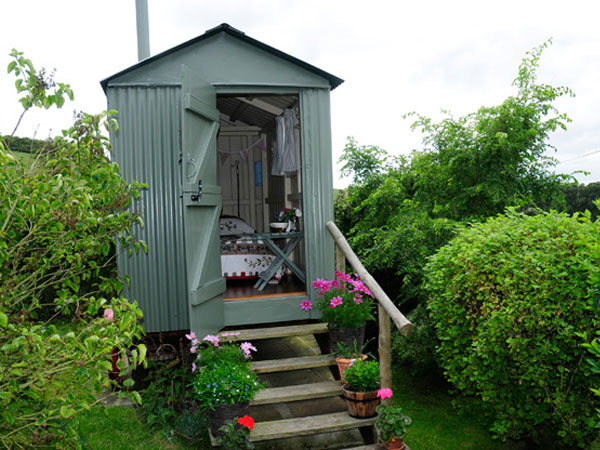 Experience a night in a shepherds hut in the South Downs
From £50 - £80 per accommodation per night