Trotton bed & breakfast, South Downs
Description of Trotton bed & breakfast, South Downs
A comfortable and delightful little house set in the hamlet of Trotton near Midhurst, in the stunning South Downs National Park. The house is right next to the River Rother and has a tranquil bridle path that goes past so is easily accessible for riders, cyclists and walkers. Stay in a double or twin bedroom, enjoy your morning with a tasty Full English breakfast and have access to a heated outdoor exercise pool.

The South Downs Way is not far if youíre on a walking holiday and I can pick you up and drop you off at your start and finish points for convenience. The village of Trotton is host to some nice pubs and there are nearby towns and villages such as Midhurst, Petersfield, Chichester and Petworth all of which have lots of lovely shops and eateries.

There are lots of attractions in the surrounding area as well, including Good Wood Racecourse, National Trust property Uppark House and Gardens or the stunning Cowdray Ruins in Midhurst. The Weald and Downland Open Air Museum is a particularly nice mix of seeing some lovely buildings and getting into the fresh air for some walking. Whatever you choose to do you can arrive back to your room re-charge for your next day of adventuring.

Rooms, food and facilities
There is one double room with en-suite shower and jacuzzi bath and 1 twin with en-suite shower room.


Other facilities include:
-Digital television in rooms
-Hair dryers
-Soft white dressing gowns
-Wi-Fi connection
-Tea and coffee making facilities
-Heated outdoor exercise pool (May Ė September)
-Towels are available for swimming

How to find us
Petersfield is the nearest train station and from there you can take the number 92 bus that goes along the main road. Get off at Trotton, Chithurst Turn and from there it is about a half mile walk. Walk back down the road the bus came up until you reach the Keepers Arms pub/Terwick Lane. Walk up Terwick Lane until you reach Mill Lane on your right. Turn in, keep walking a bit and you'll find us.
Responsible tourism
Responsible tourism: Trotton bed & breakfast, South Downs
Environment
The house was originally a 60ís bungalow that we extended by building a 2 story extension on the side of 6 years ago. The extension needed to be in keeping with the original part of the house. The bricks that were used to make the bungalow were made locally in those days; they are no longer that commonly made in the area so we had to the bricks for the house especially made. We also made sure to use hanging tiles that match the bungalow and the rest of the houses in the area.
We have a small garden surrounded by big fields; there are moles living in our garden and deer and pheasants sometimes wander in as well. Birds come and eat the bird feed that we put out and squirrels also follow suit. You often see gold finches, woodpeckers, all kinds of tits and a variety of very small sized birds that are very pretty. We have some bramley apple trees in the garden and I make my own apple chutney using these. I also grow my own tomatoes.
There is a bridle path that comes very close to the house so itís easy for people to walk or cycle here. I like to encourage walkers to stay with us, so I am happy to take people from their starting point and pick them up at the finish if they're walking along the South Downs Way for instance.
We do our bit by composting and recycling and we installed wood-burners for heating in order to save on oil.
Community
The local community is rather nice, but is a bit of a spread out farming community. The local pub hosts a meal for a special price of £10 on the first Friday of the month to encourage us to meet up and bring us all together which is nice. We also have a local annual fate at the big house and there is a charity plastic duck race in the river. My husband is a parish counsellor and I drive the community bus on Fridays. The community bus is a free charity bus service for the elderly that takes them to and from Midhurst as itís not that easy to get out of the village without transport.
There are some nice local pubs in the area. The Three Horses in Elsted is really old with a lovely garden that has a beautiful view as it looks out onto the downs. Thereís another pub called the White Horse Inn in Rogate which Iíd also recommend.
We go to Midhurst for our food where we use the local butcher and other shops. There is a farm nearby where we drive up to the wooden shed in the drive, leave our money and get our eggs.
There are plenty of activities to do in this area of the South Downs National Park. Getting out into the open air and walking the South Downs Way is a fulfilling activity as you see the landscape surrounding you. Other attractions include National Trust properties such as Uppark House and Gardens or head to the historic market town of Midhurst and visit Cowdray Ruins and Cowdray Park. Goodwood race course hosts various festivals or you can watch the races, play golf and even get married there. In Singleton there is the Weald and Downland Open Air Museum that has over 45 agricultural buildings and old houses dating back to Victorian times that you walk between; this is a nice activity and a good walk as well.
Landscape
The surrounding area from the front of the house is mostly all agricultural land. Just beyond that there is Iping Common which is a Site of Specific Scientific Interest as we have some famous and rare wildlife. There are famous spiders and rare snakes such as Adders. There are also Minotaur Beetles on the common which are very rare.
The River Rother is 2 seconds down the road from the house and there are some really lovely walks along the river. There are lots of bridges over the river but Trotton Bridge is a particularly nice little old bridge that crosses the river; it looks really old and still has single lane traffic.
There are some lovely walks in the area and I have lots of maps available. I can recommend walks for people depending on how far you want to walk. You can walk to the South Downs and back again without touching the main road. The walk to Midhurst is particularly nice; itís about 4 miles through open fields and woodland.
There is an old mill, mill house and granary nearby that you can go and have a look at. Years ago it used to be the main source of work for people in the area. All of the little houses in the area had inhabitants that worked at the mill.
Popular similar holidays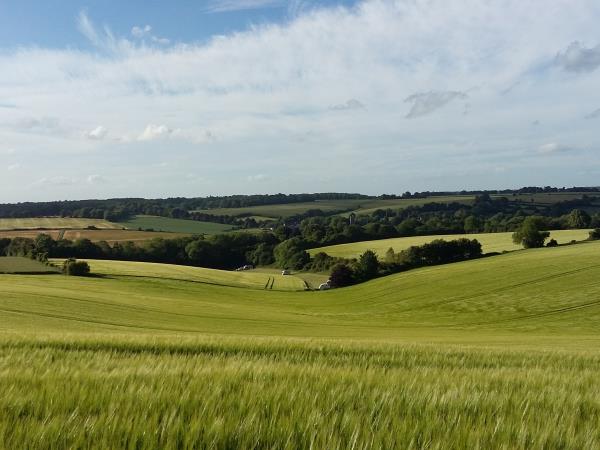 Tranquil caravan site in idyllic South Downs setting
From £10 per pitch per night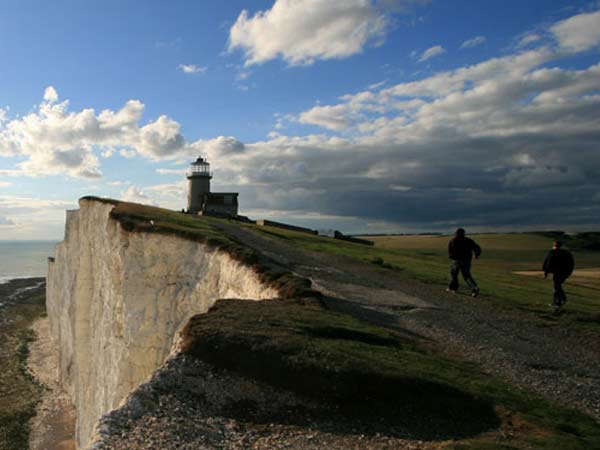 Beachy Head lighthouse B&B with panoramic South Downs view
From £138 - £210 per room per night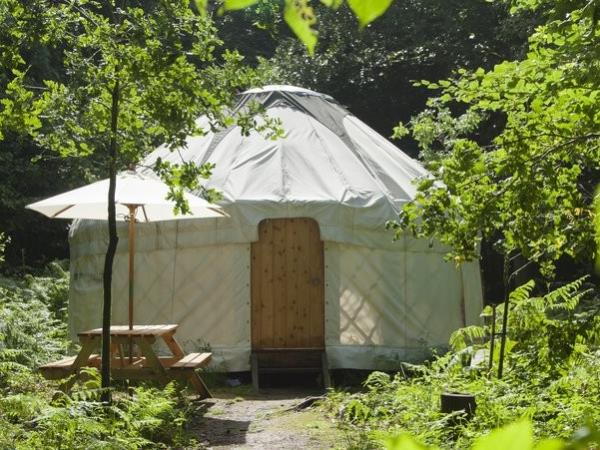 Elegant yurts in 150 acres of ancient woods river & wildlife
From £270 - £495 per yurt (3 nights)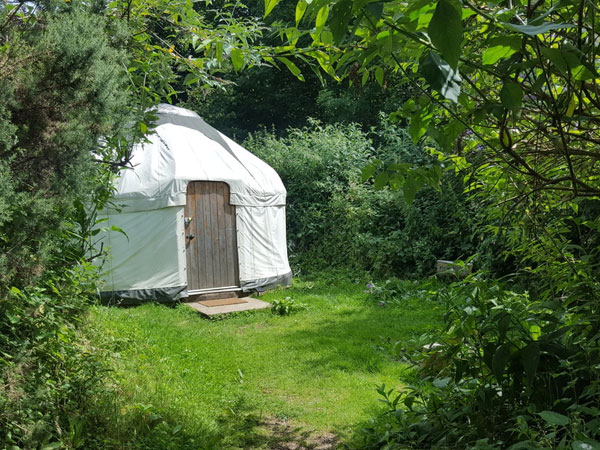 Peaceful, woodland setting with the environment at its heart
From £69 - £79 per accommodation per night