Rottingdean bed and breakfast, South Downs, England
Description of Rottingdean bed and breakfast, South Downs, England
We have one twin room to offer in the village of Rottingdean, situated just minutes from the South Downs National Park. Rottingdean is perfectly located for nice walks into the Downs of varying lengths or cycle rides along the beach. We're within walking distance to the centre of the village, the beach and Rottingdean has a variety of pubs, tea rooms and places to eat.

We are well connected with buses coming along the coast to take you into Brighton, the Seven Sisters Country Park and all the way into Eastbourne. From Brighton you can jump on the train directly to Lewes in just a few minutes and explore the historical town.

We have information of places in the area to visit and if you come at the right time of year you might get to experience our village fete or Smugglers Night. Wake up to a choice of breakfasts and sit in the large garden as you enjoy the birds, butterflies and bees before setting off for you days activities.

Rooms, food and facilities
There is one twin room available with en-suite shower room. The room has a desk, a TV and tea and coffee making facilities. There is also off-road parking for one car.
How to find us
The nearest train station is Brighton. From Brighton you can get a variety of buses along the coast road. The number 27 goes directly from Brighton station to Rottingdean. From there you can either walk straight up the High Street then follow the road round onto Falmer Road and weíre on the left. You need to get off at The White Horse in Rottingdean. Other buses from town that go along the coast road and stop here are the 12 and 14 also stop at Rottingdean. Alternatively you can walk into town and get on the number 2 bus which takes you right opposite the B&B; alight opposite Court Ord Road.

For cyclists you can cycle along the seafront and then along the under cliff path all the way to Rottingdean.

Responsible tourism
Responsible tourism: Rottingdean bed and breakfast, South Downs, England
Environment
The garden to our property is 2/3 of an acre with a nice patio area, lawn, trees and plants, meaning that we get some nice wildlife visiting. There are lots of different species of birds such as Green Woodpeckers, Rooks, Jays, Wood Pigeons, Green Finches, Collared Doves, Blue Tits and Pheasants to mention some. We get foxes coming through and the occasional badger or rabbit. There are lots of wild spaces in the garden with hedges for birds to nest in and lots of different flowers that attract and encourage bees and butterflies. We feed the birds, put water out and are careful not to use pesticides. We use our kitchen scraps for the compost heap in the garden.
I have a vegetable patch where I grow raspberries, gooseberries, potatoes, leeks, beetroot and beans. I also have a small orchard with apple, cherry, medlar and walnut trees. I use my produce to make raspberry jam, apple juice and apple butter mainly. Apple and quince crumble is another favourite; the quince really enhances the flavour of the apples. I make quince jelly which is tasty and goes bright red when itís cooked. We donít really get a look in with the walnuts because the squirrels eat them all; at least they get to enjoy them. Weíve also got two chickens, so look forward to fresh eggs for breakfast.
Rottingdean is really accessible by public transport with a range of buses that go along the coast road from Brighton and one that comes right past the front door. Brighton has a train station that is well connected to London, the South East and the South West. Itís also very easy to get to other places using the bus and you can buy a day tickets and jump off and on along the way. You can get to the Seven Sisters and all the way to Eastbourne. There is a cycle path along the seafront too the whole way from Brighton and in the other direction.
Community
The village of Rottingdean is host to 5 pubs, 7 tea rooms and a variety of restaurants so there are lots to choose from. Iíd particularly recommend going to French restaurant -Bistro Gourmand. There are some nice food shops in the village -Deveson's Fruit and Veg stocks a good variety including organic lines.
There is some nice culture in the area and in the village library there is a small museum to find out a bit of history. The library has an art gallery upstairs that changes its exhibition every few weeks and is host to work from a range of local artists. During the summer some houses open up for the festival season and display art work from local artists that you can go in and have a look at.
As a village there are some events that take place every year that I support and go along to. Thereís a village fate once a year, Lions Club Fair and the Smugglers night in December which is host to a big parade with drummers and fire. These events bring the people from the area together and can be quite a lot of fun.
There are plenty of places in the surrounding area for people to visit for day trips that are all really accessible; the Seven Sister Country Park; Lewes and Brighton are just a few. I have a whole booklet in the guest room that has information about places to go and things to see.
Personally I volunteer at a national trust property called Saddlescombe Farm up by Devils Dyke in the South Downs; I would really recommend this area for walking.
Landscape
The Downs are on both sides of the house so there are nice views wherever you are. From the front view of the house you can immediately see sycamore trees which lead onto a larger wild area of trees, then the view follows up to downland thatís populated by horses. From the breakfast room you see the garden and a tree covered slope up to the Downs.
Beacon Hill Nature reserve is just around the corner, up on the Downs. They put sheep there in the winter to encourage wild flowers and during the summer itís full of wild chalkland flowers which attract lots of butterflies. Itís really beautiful and there is also a windmill up there that is open on scheduled weekends.
I like to go walking in the Downs at least once a week and itís really easy to go for a nice walk right from the front door. I take a steep path up to Beacon Hill Nature Reserve and then through a tunnel to the sea front. There is a nice path you can walk back along where you'll pass some horses. Iíd also recommend walking up around Devilís Dyke in the area where I volunteer. Newtimber Hill is up there and has some amazing views of the Downs and the sea. There is a variety of flora there, including a numerous species of orchids in the spring.
Weíve got some really nice old buildings in this area; St Margaret's Church in Rottingdean is a Norman church that was re-built on the site of a Saxon church. It's made from flint found in the nearby chalk. There is also a beautiful 11th century church in Ovingdean called St Wulfranís. Itís small church but has a wonderful barrelled roof and is nestled just at the edge of the Downs.
Towards Seaford there is an archaeological dig taking place in an old tide mill. There used to be a community there that used the tide to power the mills. Itís just ruins now but you can read the information boards around to find out about the history of it. Itís a very easy walk to get there all along the flat.
Popular similar holidays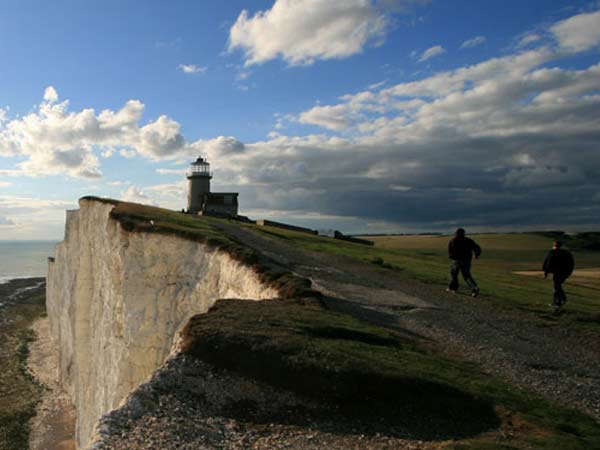 Beachy Head lighthouse B&B with panoramic South Downs view
From £138 - £210 per room per night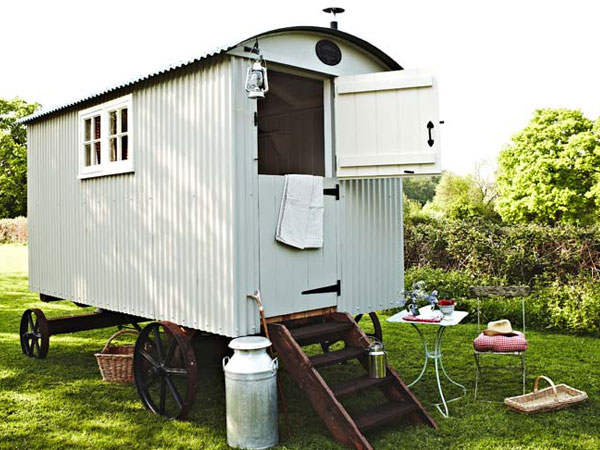 Magical shepherds hut retreat in the Sussex countryside
From £100 - £120 per accommodation per night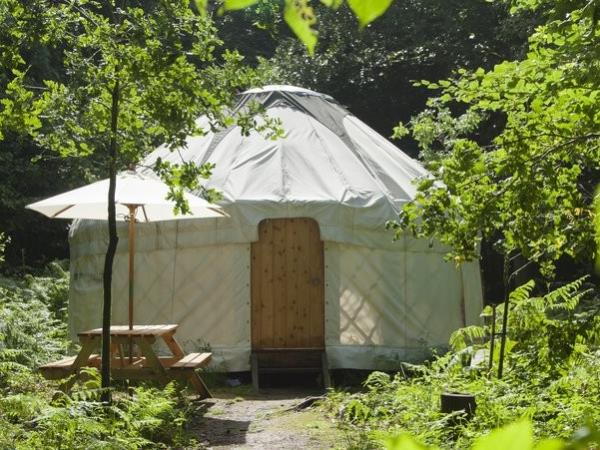 Elegant yurts in 150 acres of ancient woods river & wildlife
From £270 - £495 per yurt (3 nights)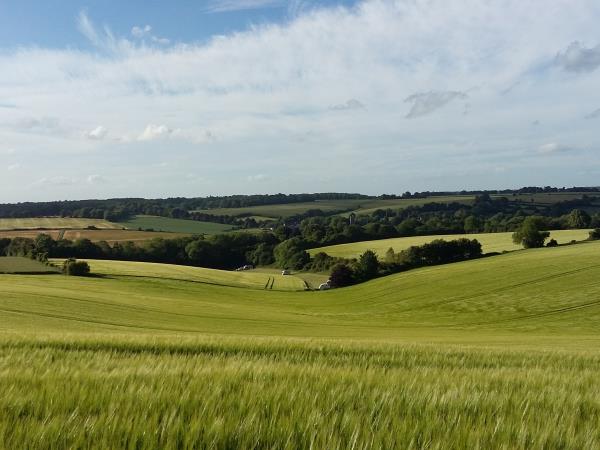 Peaceful caravan site in idyllic South Downs setting
From £8 per pitch per night