South Downs Pub with B&B, Steep, England
Responsible tourism
Responsible tourism: South Downs Pub with B&B, Steep, England
Environment
Weíre blessed by beautiful natural surroundings here in Steep so we are keen to keep it that way!
We are conscious of our environmental impact and are active in reducing the waste we produce and therefore recycle as much as possible including glass, cardboard and plastic.
The Inn is by and large heated using our roaring fireplaces and pizza oven; the wood we use to fuel them is sourced from a local supplier who obtains the firewood from sustainable forestry projects in Hampshire.
We pride ourselves on the delicious array of dishes we serve; our food is local, seasonal and free range with the exception of some of our harder to find ingredients. Our bread is baked just 10miles away, Ice cream is from genius gelateria in Petersfield town - 'Mooka', who use all natural ingredients, and our meat is from a local butchers and largely free-range.
When renovating the Inn we wanted to minimize impact and unnecessary wastage of materials. We kept the cast iron stands for the tables, but for the tops managed to procure reclaimed timbers from a local railway station roof! The rest of the new furniture and fittings come largely from local auctions, which enriches the history, charm and character of our Inn.
Bike instead of drive! - For cyclists our location is really a gem, plenty of rolling hills for the more easy going rider but for the seriously keen we have Stoner hill, a menacing climb (for Englandís standards at least!) that gives the area its nickname of 'Little Switzerland'. The climb is worth the effort as the views are spectacular and the descent is sure to bring a thrill. We are blessed to have a fantastic bike shop just down the road from the Inn and we are in talks of arranging bike rental with them to encourage more carbon-neutral tourism! Watch this space!
Community
Steepís 400 inhabitants range from local farmers to families and pensioners, to businessmen who commute to London; with only two pubs in the village, us being one of them and the other one with a limited capacity and rather secluded, our Inn is really a meeting point for the Steep community.
Consequently, we host a number of events to bring the locals together. We feature local musicians at our live monthly music event along with themed nights. Itís also a meeting place for local businesses, a venue for social events for Petersfield choir and also where the sports team meet for their post-match drinks.
Weíre proud of our sponsorship of a local charity auction as well as a church auction (raising funds in order to repair church roof) by donating meal experiences at our lovely restaurant. Our chefs are currently taking part in a 10k run for charity.
Steep Annual Flower show takes place at the end of August, which last year had almost 150 exhibitors. Itís set in the beautiful grounds of Bedalesí school that also hosts some traditional outdoor games, some jazz and tea!
Bedales provides entertainment for the community through a number of performance at Bedales Arts, musicals, dramas and dance shows to name a few.
Landscape
Steep is a perfect base for walkers wishing to explore the spectacular beech hangers and downland here. Hangers Way, which runs from Alton to the Queen Elizabeth Country Park that is just south of Petersfield, is within close proximity of Steep and provides an excellent route. Our staff are local and have a rich and in-depth knowledge of the surrounding area and history and we would be happy to share anything you might wish to know, even better, we'll tell you over a pint!
The Steep and Shoulder of Mutton Hill walk is a 9km trail that guides you through stunning landscape with some amazing views. Formerly frequented by famous poet Edward Thomas, the walk passes Berryfield Cottage, and the Red House where he previously lived and the sarsen Poet Stone, a sturdy memorial to him.
The local populous are currently involved with the Great Jubilee Woods project that aims to plant 6 million trees in celebration of the Queenís Diamond Jubilee. Steep Common Woodland has seen many new species, namely Hazel but also Hawthorn, Dogwood, Cheery, Birch and Rowan, increasing the diversity and coverage providing new habitat for many birds and insects. Ashford hanger nature reserve is also a short walk away and there is a rich variety of wildlife and birds of prey to be seen.
Popular similar holidays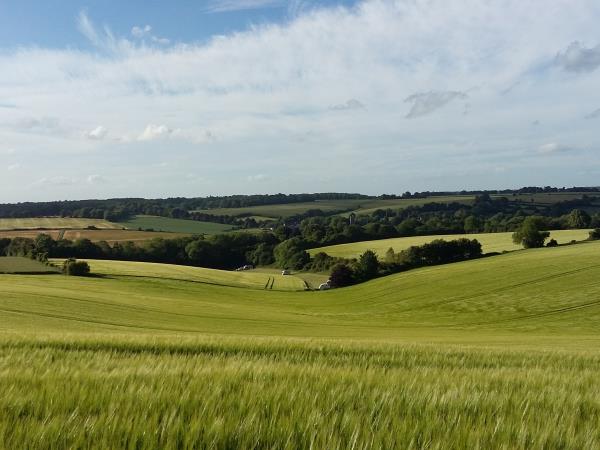 Tranquil caravan site in idyllic South Downs setting
From £10 per pitch per night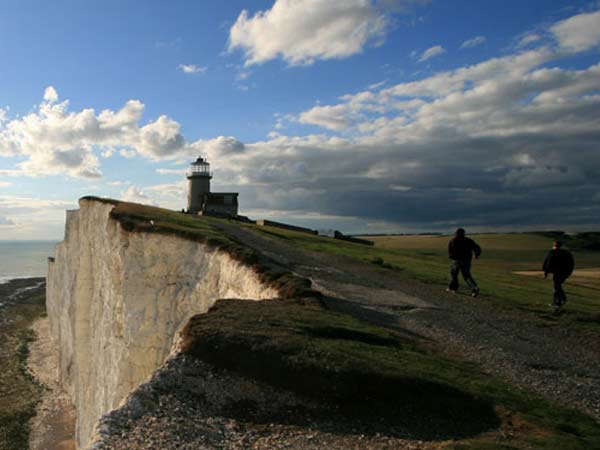 Beachy Head lighthouse B&B with panoramic South Downs view
From £138 - £210 per room per night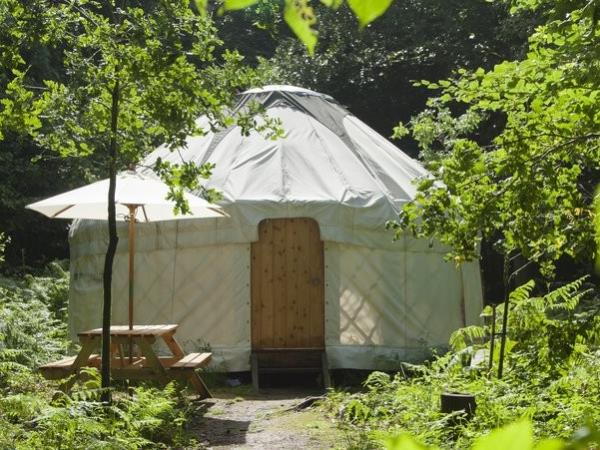 Elegant yurts in 150 acres of ancient woods river & wildlife
From £270 - £495 per yurt (3 nights)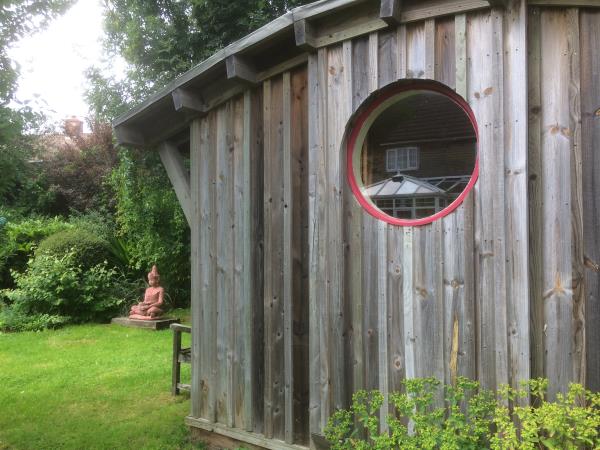 Unusual B&B near Lewes, South Downs for plant-based diets
From £65 - £90 per couple per night