Pub and B&B nr Lewes, South Downs, England
Description of Pub and B&B nr Lewes, South Downs, England
Bernard, Sylvia and their team of friendly staff welcome you to their charming 18th century pub, restaurant and B&B in the South Downs National Park. Enjoy your stay in the village of Offham in this 4-star bed and breakfast, with en-suite bathrooms, flat screen TV and delicious and hearty breakfast, freshly cooked to order.

In the bar and restaurant you can relax by the wood burner for a cosy evening, or during the summer enjoy a drink out on the terrace and hear the birds sing. We specialise in fresh fish and game and pride ourselves in serving good, real food.

The pub is in a great location for exploring the Sussex countryside and you can enjoy a stroll along the River Ouse or head up to Black Cap and join the South Downs Way. There are plenty of attractions in this part of the Downs including Charleston Farmhouse and Glyndebourne. The historical town of Lewes is only 2 miles away with lots of little shops, Lewes Castle, or head down to the seafront to Brighton.
Rooms, food and facilities
There are 4 bedrooms with en-suite facilities. All rooms have a king-size bed, one of which is a four-poster. All rooms include flat screen TV, tea and coffee making facilities, fruit and water.

Prices include breakfast & VAT.
How to find us
The closest train station is Lewes and from there you can jump on a 121 or 824 bus. Both buses stop near the pub.

The pub is situated very near the South Downs Way, so people needing to stop for the night can find us by foot or bicycle. Lewes train station is 2 miles away and on a well connected line. From Lewes there is a bus that runs towards Haywards Heath hourly from 7am until 7pm that stops near the pub.

By Car:

From Tunbridge Wells - Head west on A264/Church Road toward Church Road. Turn left at A26/London Road
Continue to follow A26, go through 4 roundabouts. At Black Down Roundabout, take the 2nd exit onto A22. At Batts Bridge Roundabout, take the 1st exit onto A272. Turn left at A275. Destination will be on the right.

From Eastbourne - Head south east on Cornfield Road, at roundabout, take 5th exit on A259/South Street. Continue on A259, turn left at Terminus Road. At Station roundabout, take 2nd exit on Upperton Road, continue on Upperton Road. Continue on A2270/Willingdon Road, follow A2270 & go through 1 roundabout. Go left at Lewes Road, continue on A27, go through 3 roundabouts. At roundabout, take 3rd exit on A275/Brighton Road to Haywards Heath/Lewes/Kingston/A277. Turn left at A277/Nevill Road. Stay on A275. Destination will be on the left
Responsible tourism
Responsible tourism: Pub and B&B nr Lewes, South Downs, England
Environment
The pub was built in 1760 out of brick and clay tiles. It was originally built as a pub to serve the community of the Coombe Estate; the Coombe house is still there to this day. When we first came here there was not letting accommodation, but we decided to turn the old broken down garage in the garden, into a cottage. We moved into the cottage and converted the upstairs of the pub into a B&B. We employed local firm of builders and sourced the materials for the conversion from as close as possible. We are forever repairing and re-decorating the pub, but we are careful to try and keep it looking natural and in keeping with the original style. We've had the windows double glazed, but have kept the old frames so the still look like the old windows. There is also still the original inglenook fireplace with a wood burner inside. We are careful with our energy and water and have things in place to help us reduce our environmental impact; all of light bulbs are energy efficient; we use dishwashers that use less water and chemicals than conventional ones and all of our waste is separated and recycled. People can arrive to us without bringing a car is they wish. The pub is situated very near the South Downs Way, so people needing to stop for the night can find us by foot or bicycle. Lewes train station is 2 miles away and on a well connected line. From Lewes there is a bus that runs towards Haywards Heath hourly from 7am until 7pm that stops near the pub.
Community
The pub restaurant is focused on serving really good, real food. We use fresh local ingredients and specialise in fish and game. Our fish comes from Newhaven, our dairy and eggs from Ninfield; the eggs are the best I've ever tasted. We have a very good supplier of venison, game and asparagus from the Douglas family in Ringmer; they are the best suppliers of game and venison in the country!
Our pub is and has been involved in various efforts to raise money for charity. We support the local homeless dog's charity Mid Sussex Happy Breed Dog Rescue Society, by having a box on the bar. We also support the local hospice and various other charities by giving away meal vouchers to be used for silent auctions or raffle prizes, which seem to raise a pretty good amount of money!
The local parish here is very strong and we like to support it. Recently Beechwood Hall, the new village hall was built as an eco friendly building. It has its own wind farm for electricity and lamb's wool was used as insulation. We had various events in the pub to raise funds for this great project, including an Easter bonnet competition and pub quizzes.
If people want to visit places nearby we can recommend a few attractions. Lewes town is 2 miles away where there are lots of little independent shops, Lewes Castle and the Lewes Priory ruins. If you want to go on the Bloomsbury trail to find out about the Bloomsbury group you can head to The Monks House and Charleston Farmhouse. The Glyndeborne Opera is in Glynde, just past Lewes, or head into Brighton by the sea!
Landscape
One of the main activities to do in this area is go for a walk into the countryside. If you are staying with us you can put on your walking shoes and get out into the countryside right from the front door. Quite a lot of the land surrounding us is working farm land, but there are footpaths that can take you up into the Downs. You'll come across farm animals like sheep and cattle on your walk, so make sure to keep you dogs under control around them.
If you walk into the village and over to the River Ouse, you can walk to the east and follow the river towards Lewes, or north up to the beautiful, and very old, Hamsey Church. There are 4 graves here with "smuggler" written on them which gives evidence that the river was used in the smuggling trade and that it was prominent in this area.
Behind the pub up to Black Cap; a secluded wooded area on the top of a hill. The views from the top are really stunning and the whole area is covered with wild flowers in the summer time. Black Cap is there Simon De Montfort and his troops camped out before invading and defeating the King at the Battle of Lewes in 1264.
All four of the B&B rooms are named after places in the area that you might want to have a walk at; Firle, for Firle Beacon; Cuckmere, for Cuckmere Haven; Cissbury, for the Roman burial site Cissbury Ring and Stoke, for the clump of trees over at West Stoke. So you can go and visit the real place you accommodation is named after.
Popular similar holidays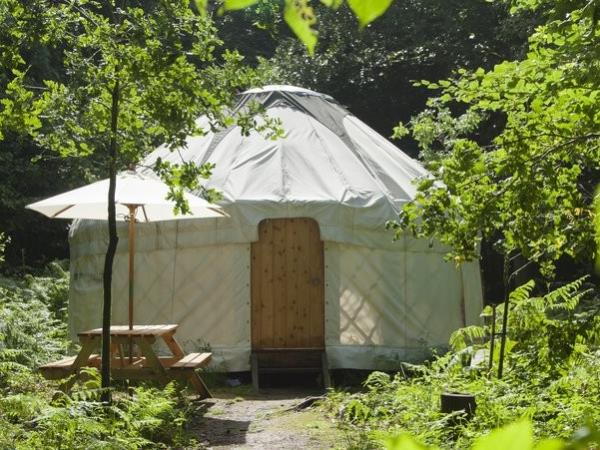 Elegant yurts in 150 acres of ancient woods river & wildlife
From £270 - £495 per yurt (3 nights)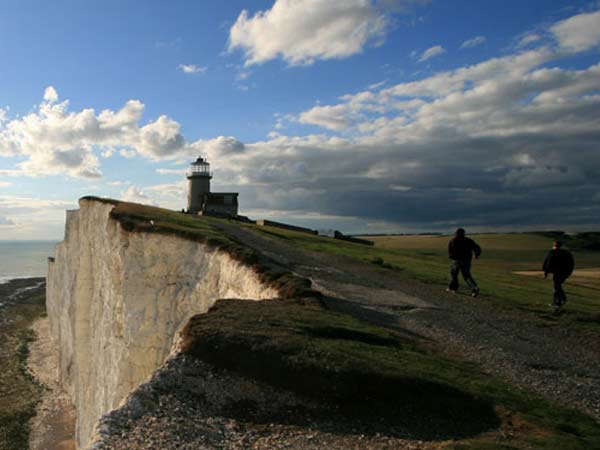 Beachy Head lighthouse B&B with panoramic South Downs view
From £138 - £210 per room per night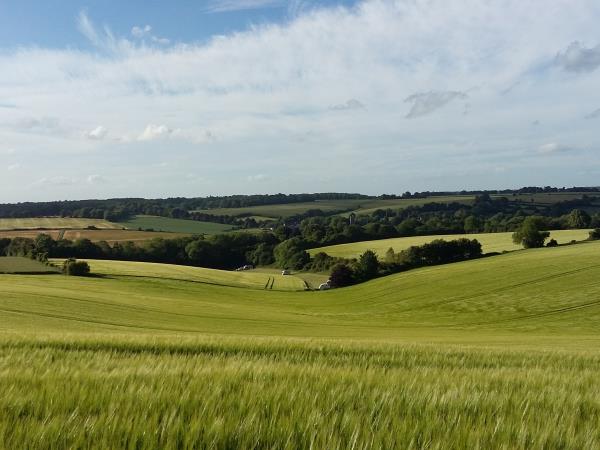 Tranquil caravan site in idyllic South Downs setting
From £10 per pitch per night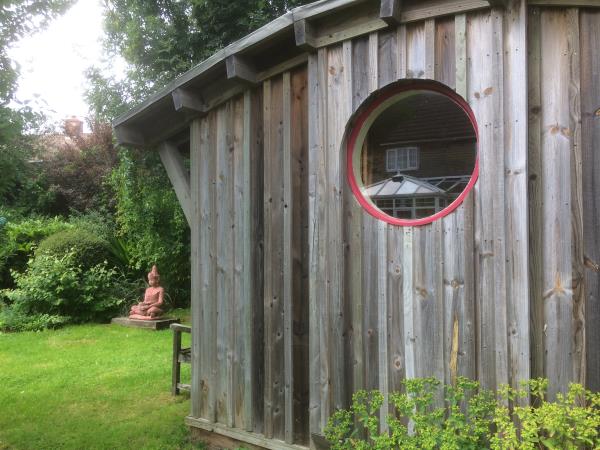 Unusual B&B near Lewes, South Downs for plant-based diets
From £65 - £90 per couple per night