South Downs pub with campsite, England
Responsible tourism
Responsible tourism: South Downs pub with campsite, England
Environment
We are a traditional old pub serving good pub food and have the atmosphere of one too. The pub was originally built in 1620 as an old coaching inn. Previous to our reign at the pub, it has had an extension built and some work done on it. Since we have been here we havenít had to do much to it, other than tidy up the surrounding fields and pond. We wanted to keep it looking like the old pub that it is, so we havenít changed much; it still retains the old rickety antique furniture, 2 original fireplaces and has an overall shabby chic feel to it. We do what we can to reduce our environmental impact in a variety of ways; our camping area offers environmentally friendly accommodation for many people visiting the area, we use local wood for the fires and this makes for a nice cosy atmosphere inside when itís cold and we recycle all cardboard and waste. We have a quite a lot of land surrounding the pub, and the garden area has 40 or so tables. Itís really lovely to sit out in the summer and enjoy and afternoon with the landscape to admire. We get fair bit of wildlife in the garden; there are often rabbits hopping through, which you are sure to spot if youíre camping with us, and pheasants and lots of birds are also often spotted. Weíve had some sightings of some quite unusual birds in the past, and since there are lots of owls in this area we have an owl house as a spot for them to nest in. There are lots of trees around us too so the birds have plenty of places to nest. The soil here isnít great for growing vegetables, as we are on a large hill, so itís slightly colder. We have tried in the past, but settled with growing our own herbs and some fruit. When the elderberries are out we pick them and make jellies, we try to grow bullace for making pickles and when they grow, we use the sloes for making sloe gin. All of our produce is sourced very locally, to support business within the area as you'll read below, and to help reduce food miles and the negative environmental impacts that occur when food has to be transported many miles. Since we are a pub with no name, people often canít find us. Weíre off the beaten track up our own little lane. There is a sign pointing people up the lane, but you need to be vigilant to spot the right turning. There isnít any public transport that comes up this way, but a lot of our customers do arrive to us walking, cycling or on their horses. There is a nice walk from Petersfield, where there is a train station; across the hangers and back again if you are looking for a nice day of walking and some good food. We have places for people to tie up their horses and we are also a charging point as part of the electric bikes scheme.
Community
Here at the pub we serve food that is sourced locally, because that's the way we have always done it. We have a great sense of community with some of the local traders in the area; weíve particularly got to know the local butchers rather well and we support each other as much as possible. We advertise that our meat comes from them, and they inform people of a good place for some food that sells their meat. Our other produce comes from the surrounding area too; all the fish is from Old Portsmouth, at Johnsons; we get our smoked products from the Hampshire Smokery, which we use in our Hampshire platter, containing smoked pheasant, smoked trout and cheese, and all of the ingredients are from less than 5 miles down the road; our large variety of sausages come from OíHaganís in Chichester, who also make us a special sausage of pork, watercress and a local ale; our eggs come from The Happy Cow in Froxfield and our cheese boards include Winchester cheddar and Isle of Wight brie. All of the game we serve is very local; some of the local beaters supply us with pheasants and venison has to be culled in this area, so we make use of that too. Also, a local fireman in Alresford grows watercress and always keeps us in good supply. So really everything we get comes from the local area and we support the smaller suppliers who we know and trust, and in return they can trust in us. If you are camping with us and want some recommendations of local places to eat I would send you to a couple of good places who share the same values as us when it comes to producing good food from local suppliers. Fat Olives is a great restaurant in Emsworth, or the Deck Cafť at Emsworth Marina. Every year for charity we run the Macmillan charity walk. This is a fun day to raise money for Macmillan Cancer Support and we have a lot of fun. There are 3 walks of different skill levels; a 2 mile toddle for kids, a 6 mile walk or a 10 mile hike. Everyone pays £10, sets out on the walk with a guide and when everyone gets back to the pub at roughly the same time, we have a big BBQ with entertainment from local musicians who perform for free. All the locals get involved and last year we raised £980, which we hope to double that in 2013! We also hold the Longest Day Beer Festival in June, which lasts for 4 days; we have 100 beers and local people can come and have a stall to sell things. Events like this mean our campsite comes in very useful, and we also borrow a field from our neighbours and donate money to their favourite charity in return. It really is a great weekend to come and stay for!
Landscape
We are in such a beautiful area and very much out in the open. As the highest pub in Hampshire there are wonderful views of open downland stretching for miles around. We get the sun right until it goes down and you can walk for miles to enjoy the openness of the South Downs National Park. There are lots of sheep farms around and the sheep can be seen grazing in the fields. If people want recommendations of where to walk I would suggest walking across the hangers from here to Petersfield, or I can supply maps of the Macmillan charity walks of varying lengths. This really is a pub that people can come to in order to get out of the cities and towns and into the wild. There is an old story that explains why the pub has always been nameless. The tale goes that many years ago it was a dark and windy night and an old beggar woman asked the landlord if she could sleep in the house. The landlord said no and so she marched off into the night, at which point a lightning bolt struck the pubs sign down and the old woman was heard saying ďif you ever put that sign up again then your pub will burn down!Ē The sign was never to be put back up. The real reason is because the locals stole it because they didnít want other people to find out where the pub was and come to it. In Priors Dean, at Priors Dean Manor it is told that Henry VIII used to stay there as his holiday home and there was a tunnel that went from the house to Priors Dean Church. Itís a tiny little church that seats only about 20 people and one of the many pretty churches in the area that you can visit.
Popular similar holidays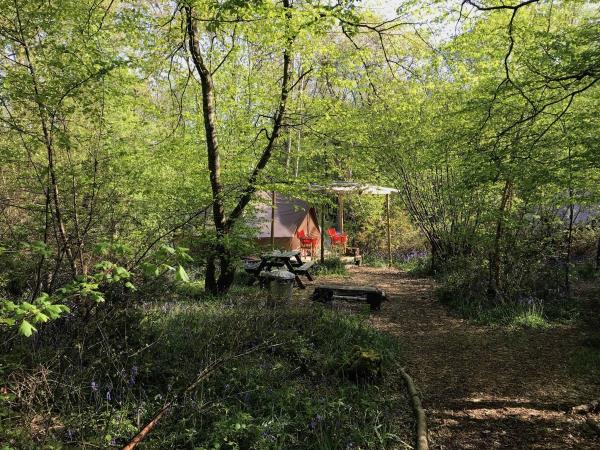 Ecological woodland camping with open fires in Sussex
From £75 - £97 per tent per night
Peaceful and natural campsite with woodland setting
From £12 per person per night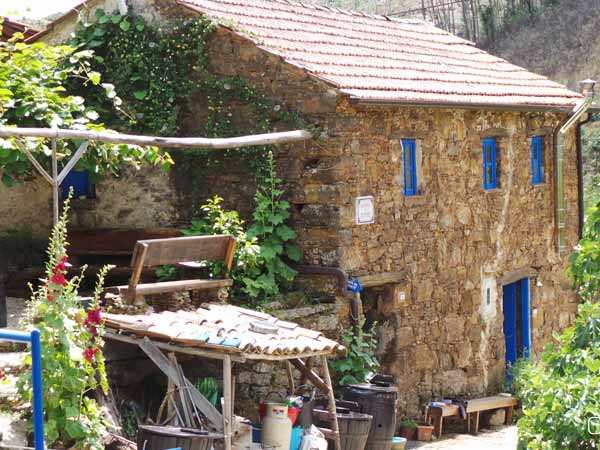 Charming apartment & rooms in paradisiac Portuguese valley
From Ä35 - Ä55 per accommodation per night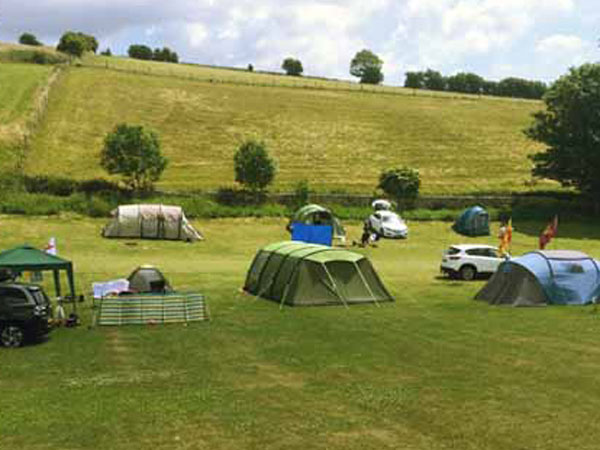 Housedean Farm Campsite on the South Downs Way near Lewes
From £6 - £10 per person per night