Horham luxury self catering, East Sussex, England
Description of Horham luxury self catering, East Sussex, England
Oakhurst Granary is a luxury conversion at the edge of the village Horam, East Sussex and the perfect place to stay for a relaxing holiday for your family, friends and your pet.

When you go out to the enclosed patio you will enjoy the view to my horses grazing and woodlands.

The closest pub, The May Garland Inn, is just 300 yards up the driveway. They serve good pub food including pizzas and steaks with local beers.

The Gun is about 2 miles down the Chiddlingly Road. The food there is delicious and ranges from pasta and burgers to fish and steak.

Just another 300 yards from the May Garland Inn you will find Horam Manor Estate with beautiful nature trails, horseback riding or fishing.

The famous cuckoo trail - a former railway line through Horam to either Heathfield, Polegate, Halisham or Eastbourne Park is very popular with walkers and cyclists.

Just 3 miles down Chiddingly Road is Farley Farmhouse - home of the Surrealists and world famous photographer Lee Miller and her husband Roland Penrose. Picasso and Miro were just a few famous friends and visitors of this enchanting house.

Nearby are National Trust properties such as;

Bateman's
Jacobean House home of Ruyard Kipling in Burwash only 10 miles from the Granary or visit

Charleston House
was the Bohemian home and country meeting place for writers, painters and artists known as the Bloomsbury group.
12 miles

Lamb House
Tucked away on a cobbled street in the heart of the bustling town of Rye a home of high society.
19 miles

Monk's House
Virginia Wolf's house in 1919 enlivened by its connections to artists and crafts people.
17.5 miles

or
Bodiam Castle in Robertsbridge 17miles form the granary and an archetypal 14th century noted castle with ruined interior and a glimpse of medieval splendour

Herstmonceux Castle is only 8 miles from the granary renowned for its magnificent moated castle set in 600 acres of beautiful parkland and superb Elizabethan gardens

The beaufitul town of Lewes with its quirky alleys, beautiful pubs, antique shops and bars and restaurants is well worth a visit.

Also on your way to Lewes you can visit Glynde Place, home to the VIIth Viscount and Visountess Hampden it is a magnificent Elizabethan country house sitting high in the Sussex Downs

Glynbourne Festival is just about 12 miles away. A must for opera lovers with six productions per year in its 1200 seater opera house built in 1994.

Activities for Children
Drusillas Park where children can make friends and have adventures with many different animals like Red Pandas, Humboldt Penguins, Meerkats, Fennec Foxes Red Ö. and many more
Situated in Berwick only 10 miles from The Granary

Wilderness Woods
Ideal for children with trails, adventures, a cafe and small restaurant
Situated in Hadlow Down only only 6 miles from The Granary
and then carry on to Alfriston a picturest village with a feel one is taken back to Shakespearian times with its famous book shop, cafes and pubs.
Rooms, food and facilities
Oakhurst Granary sleeps 6 people and welcomes your dog.

2 double bedrooms on the first floor are with en-suite bathrooms - one with a modern shower the other one with a bath.
1 double bedroom downstairs with separate shower room and patio doors looking out the horses grazing and beautiful countryside.

The open plan kitchen with cooker, electric hob, microwave, dishwasher, washing machine and separate dryer is very well equipped.

The living room is spacious with separate dining table and 2 large leather sofas with french doors to the patio area.
The terrace has 2 patio tables with 2 sun loungers and sun umbrella

Oakhurst Granary has been given a 4 Star Gold by Visit England Tourism Award and has been renovated to the highest standard.

The Granary is fully equipped including linen, towels and non slip bath mats

In addition the Granary has
35 inc Plasma Television with Freeview
Free Wifi and internet access
Electric Iron and ironing board
Microwave, dishwasher, washing machine, kettle, toaster, fridge freezer

A variety of leaflets with local attractions and walks

A beautiful welcome hamper is included in the price
How to find us
5 miles from Polegate Station and 12 miles from Tunbridge Wells. Situated just off the A267 entrance to Farm is opposite Pub May Garland.
Responsible tourism
Responsible tourism: Horham luxury self catering, East Sussex, England
Environment
When we rebuild the farm buildings we took great care of using as much green energy as possible. We made sure the conversions are insulated properly so no excess heat is wasted and only used local people to provide the wood and building materials.
We installed 18 solar panels on the roof of the horse barn (south facing to produce as much energy as possible). This reduced our energy bill quite considerably and the grid is also buying energy from us. We have also installed ground source heat pumps in the ground (about 800 yards of pipes) which make us less reliance on gas.
We have planted the outside grass area (about 1/2 acre) with wild flower seeds to encourage bees and other insects to pollinate. We have also planted new hedgerows with native plants like hawthorn, hazel, dog rose and field maple to attract a diverse range of wildlife and also to give birds the space to nest.
We encourage guests to recycle by providing compost bins (for their vegetable waste), bottle, plastic, aluminium and paper are all in separate bins.
We have horses (all rescue horses) who graze the land but also the local sheep farmer is providing sheep at various times to eat down the weed and encourage grass to grow stronger and better. We harvest our own hay for the horses and give the surplus of hay to various horse rescue charities.
The horse barn is in the spring frequented by swallows who are looking for nesting grounds and also bats.
Community
We provide hampers filled with local food/cheese and sparkling wine. We do have a list at The Granary where guests can find local farm shops and farmers markets (in our area Heathfield and Hailsham) with times and dates and our recommendations. We source our meat only at the local butchers who provides us with organic meat, chicken and pork. We source our sausage from a lovely women in Upper Dicker who cares for her pigs and makes her sausages from scratch. Our neighbour has free range chickens and we encourage our guests to buy their eggs from him and return the used egg cartons. He also has a vegetable patch and sells seasonal produce to our guests.
At The Granary we have created a beautiful energy around being good to the land and the animals and believe that guests are subconsciously getting "the message" that it pays to care about the environment and animals. Guests often ask for advice on how they can carry on composting at home and do more recycling.
I run another business on the premises where I coach managers to improve their leadership skills with the help of my horses. I employ local people who are helping me to get the horses ready and other tasks. The catering is done by local people and only seasonal and organic food is allowed to be cooked.
Landscape
HORAM (Oakhurst Granary is just at the edge) is a village situated in the Weald of Sussex, once part of a vast forest of 1700 square miles situated between the North Downs and the South Downs of south-east England. The High Weald is the country's most wooded landscape, and most of those woodlands are ancient i.e. existed pre 1600 and therefore very old and wildlife-rich. There is also a fair bit of the area's medieval forests (created by Kings for hunting) left: identifiable nowadays as Broadwater Forest (Water-downe), Ashdown Forest (Ashdowne), St Leonards Forest (Saint Leonards) and Worth Forest (Whord).
The southern slopes of the High Weald Area of Outstanding Natural Beauty touch Horam on its northern fringe. Old established rights of way allow you to walk in the fields and woods on routes defined by small yellow waymarks nailed to gates and stiles, or by signposts and unusual concrete marker stones.
It is possible to find peace and solitude in Horamís countryside even though you are never far from habitation. The landscape is cut by streams which have carved valleys, by trees and hedgerows, and by narrow winding lanes. The main stream is the Waldron Ghyll (or Gill) which is a headwater of the River Cuckmere.
We encourage our guests to visit both the High Weald AONB (where we are located) and the South Downs National Park (20 minutes drive to the south of us); two stunning, complex and completely contrasting landscapes. As Britain's newest National Park, it stretches from the outskirts of Winchester in the west to the cliffs of Beachy Head near Eastbourne in the east. Best-known for its natural beauty, few people realise just how much history lies beneath their feet from prehistoric burial mounds to Iron Age hillforts and registered battlefields.
We provide guest information, in particular to visit Beachy Head the UK's highest chalk sea cliff features at the western end of Eastbourne seafront in the new South Downs National Park and Seven Sisters Country Park. We have leaflets on the lighthouse, Beachy Head Countryside Centre, Beachy Head pub and boat trips to the iconic Beachy Head light house.
We also encourage our guests to visit the The Seven Wonders of the Weald to the north of The Granary which are a cluster of tourist attractions based around seven settlements in the High Weald Area of Outstanding Natural Beauty. The Seven Wonders of the Weald are unique places to visit and only a short drive from one another, offering ample opportunity to discover and enjoy several attractions while visiting and staying in the area. From the beautiful gardens at Marle Place to the 200 acre forest at Bedgebury with a wide range of outdoor activities, there is plenty to choose from to plan a day or several days out in the area. The Seven Wonders of the Weald - Bedgebury National Pinetum & Forest, Chiddingstone Castle, Marle Place Gardens & Gallery, The Mill Toy and Pedal Car Museum, The Kent & East Susssex Railway, Penshurst Place & Gardens and Biddenden Vineyard - are all within easy reach of Royal Tunbridge Wells. Guests can save with the Seven Wonders of the Weald Annual Pass valid for 12 months from date of purchase. Each annual pass gives discounted entry as well as special offers to 7 attractions. All the attractions have a programme of activities - summer concerts, sports and charity events, art, garden and sculpture shows, historical re-enactments and a fulll programme of children's events during school holidays.
Popular similar holidays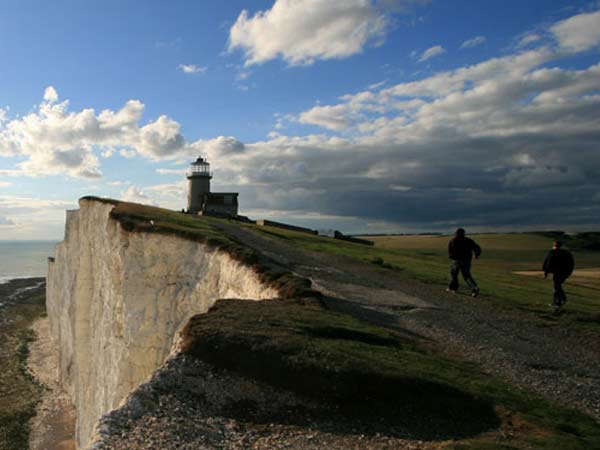 Beachy Head lighthouse B&B with panoramic South Downs view
From £138 - £210 per room per night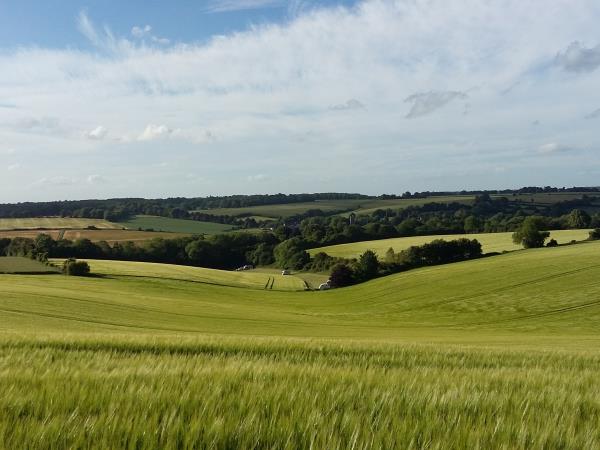 Tranquil caravan site in idyllic South Downs setting
From £10 per pitch per night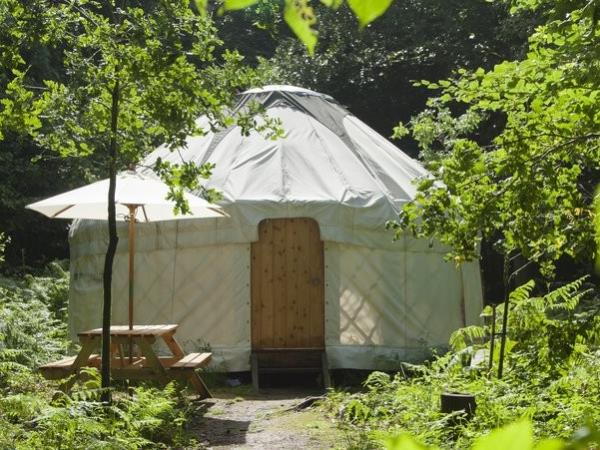 Elegant yurts in 150 acres of ancient woods river & wildlife
From £270 - £495 per yurt (3 nights)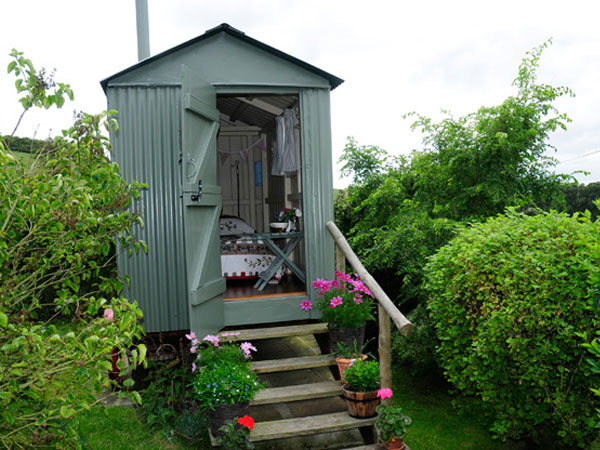 Experience a night in a shepherds hut in the South Downs
From £50 - £80 per accommodation per night