Bulgarian organic farmstay & eco retreat
Responsible tourism
Responsible tourism: Bulgarian organic farmstay & eco retreat
Environment
Wildlife: In our garden, we use organic gardening principles and companion planting to attract bees and other insects. We also provide refuge areas for safe habitats for other wildlife. We have a wonderful selection of birds, including nightingales, woodpeckers & golden orioles who like to visit. Within our village, we have identified a number of self guided walks, for which we provide maps. This allows guests to explore the amazing wildflower meadows, rich wildlife and foraging opportunities in the area.
Waste: We try to minimise the waste we create by producing most of our own food. Food waste is either composted or eaten by our pig. What waste we do create is either reused, eg plastic and glass bottles for homemade alcohol, and the rest is recycled.
Water: We recycle our grey water onto flower beds. We collect 6000 litres of rain water to use on our garden and we have an optional composting toilet for guests.
Energy: Our electricity supply is from PV solar panels. Water is heated using solar thermal panels.
Buildings: Our eco holiday cottage was a derelict farmhouse when we bought it. We were committed to using natural building methods and all the walls have been mud plastered and finished with either clay paint or limewash. The original cob floors on the second floor have been restored. All the natural old features of the house have been revealed and treated with linseed oil and we have kept all the original windows and doors. The exterior walls have been painted using an eco-paint.
Community
Friends and neighbours: We live in a very traditional Bulgarian village where most of our neighbours are highly skilled self sufficient farmers. We have set up some activities which provide work for some of the villagers. One friend cooks a Bulgarian meal and can show guests how to make a traditional dish. Stefan, a local character, shepherd and singer, takes guests on a fun walk in the forest. While Yomeer takes guests on a unique tour of the village with his horse and cart.
Buying locally: Our first port of call for groceries is our village shop. When we need extra eggs, we buy them from our neighbours. We support local crafts people by selling a range of locally produced gifts.
Campaigning for change: We are members of the Bulgarian Association of Alternative Tourism and are a registered Green Lodge in Bulgarian. This promotes local and green tourism in Bulgaria. We are also very pleased as a small family owned eco-retreat to have been awarded the 2016 & 2015 TripAdvisor People's Choice No 1 bed & breakfast in Bulgaria. In 2016 we also won first place for the Best Rural Project connected with Renewable Energy in Bulgaria, awarded by the European Union.
Local Crafts and Culture - The area of Bulgaria in which we live is not a tourist area. We are attempting to attract people to come to this rural area because we value the skills and traditions of the people here. Many of these farming skills have been lost in other areas of Europe and it is wonderful to see horses and carts, pickling, butchering and salami making still going on in people's back yards.
We have developed a number of activities to share these skills which we have learned from our neighbours with our guests.
We are both trained archaeologists and value the amazing archaeology of the region which includes three world heritage sites. We have created a number of archaeological excursions to sites within the region to share this wonderful cultural heritage.
Bulgarian Music - We organise Bulgarian singing and music holidays led by local professional musicians, Stela and Mitko. In addition, guests have the opportunity to have an evening of Bulgarian food and music either in the garden at Wild Thyme or in the village centre.
We also inform people about festivals and concerts that are held in the village.
Popular similar holidays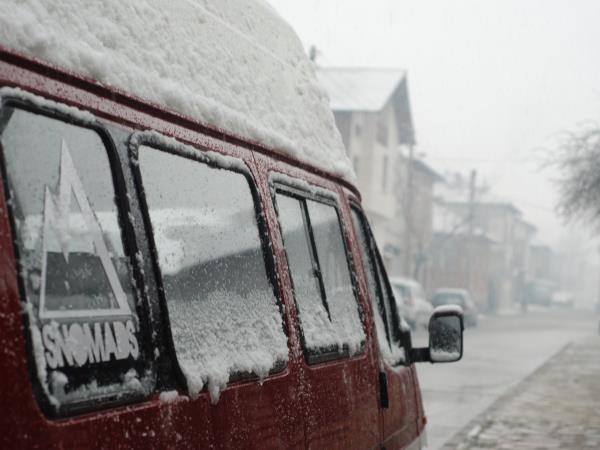 Homely eco retreat for your ski holiday
From £200 - £330 per accommodation per week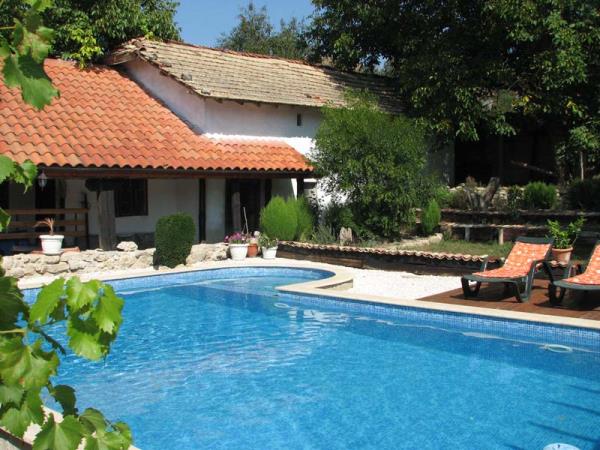 Family-run guesthouse in the beautiful Bulgarian countryside
From £17 - £22 per person per night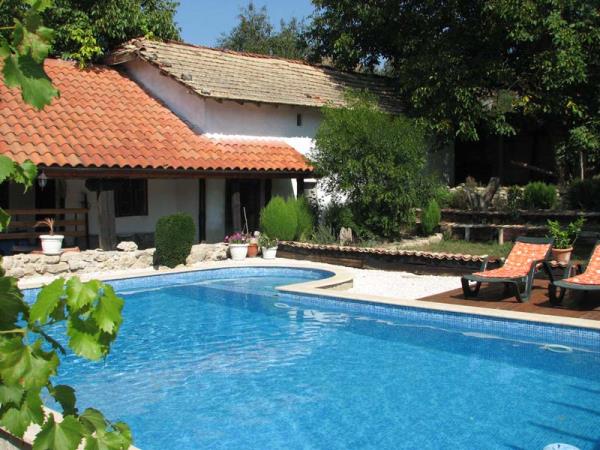 Self-catering in the beautiful Bulgarian countryside
From £300 - £700 per accommodation per week