Algarve farmhouse holiday cottage, Portugal
Responsible tourism
Responsible tourism: Algarve farmhouse holiday cottage, Portugal
Environment
The vision for Várzea da Gonçala, which we have been pursuing for seven years so far, is "bring the land to life", by assisting nature to build a healthy and productive, beautiful, fire-resisting, ecosystem. Our peaceful valley supports a very diverse bird population as well as a rich aquatic ecosystem along the small river. We are working continuously on the long-term re-afforestation of the hillsides, which have been impoverished over the last half-century by wild-fires and misguided policies. The fire-encouraging Eucalyptus has been systematically removed as it does not contribute to natural diversity in Portugal.
The long-term aim is to restore a native ecosystem based on oak and medronho forest, interspersed with fruit and nut trees, which will in turn support a diverse fauna.
Closer to the houses, our water waste is processed through our gravel and reed-bed grey-water system, which converts kitchen and shower waste to clean water and biomass for compost. Solid waste is converted into high-quality humanure in our composting toilets to fertilise our trees. We are steadily building our solar-energy capacity, which already supplies our water pumping power, as well as supplying hot water for the houses. Going entirely off-grid is the eventual goal.
All new building is made from natural materials from the local area, whether clay, earth, straw, sand, or timber. Already we have planted several hundred fruit and nut trees, these constituting the long-term vision of productivity and sustainability for the next generation.
Community
Over the seven years, since Várzea da Gonçala became our home, we have steadily been nurturing the traditional values of co-operation and interaction between the people in our local community. This will continue to build into the future, with the aim of inspiring others to come back to to the land and build vital interactive networks in the countryside.
We host a weekly "community evening" with projected films for kids, and documentaries, seed-exchange, local exchange-market,and a range of activities from yoga to ceramics. All people, locals and visitors, are invited to come and participate and exchange energy and ideas, always with the emphasis on doing rather than talking.
We firmly believe that the future health of the countryside and its people depends on interactive local co-operation and positive action.
We have close ties to people who run activities such as horse-riding, mountain-biking, surfing, as well as being able to recommend the restaurants and facilities whose owners share our vision of community self-help.
Popular similar holidays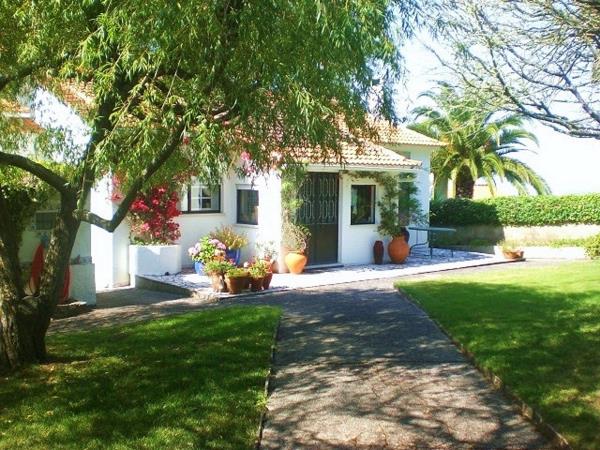 Eco-friendly B&B, in Sintra Natural Park near lovely beaches
From €90 - €120 per room per night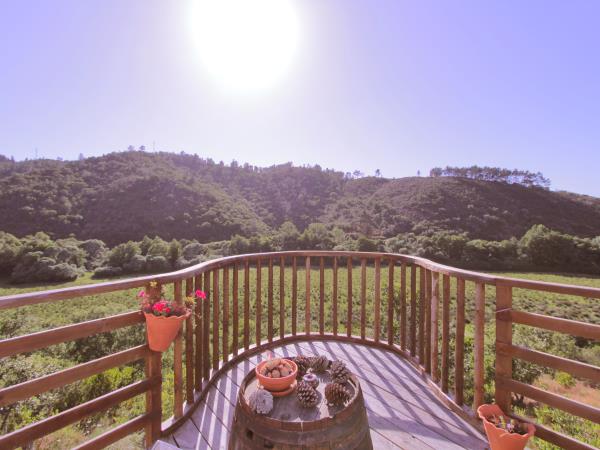 Great eco accommodation in nature reserve close to the beach
From €69 - €119 per accommodation per night (sleeps 2)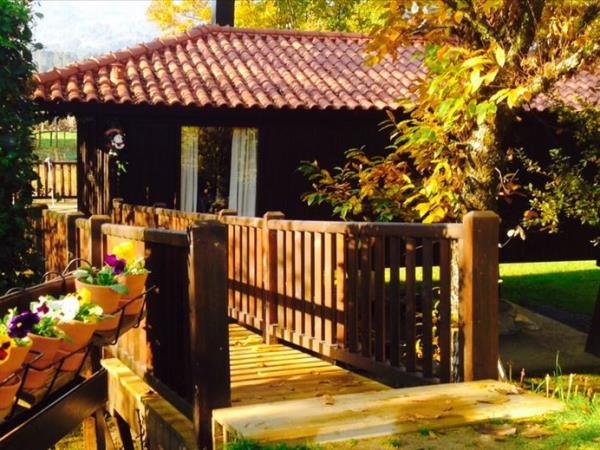 Treehouse in National Park Peneda Geres, Northern Portugal
From €110 - €160 per accommodation per night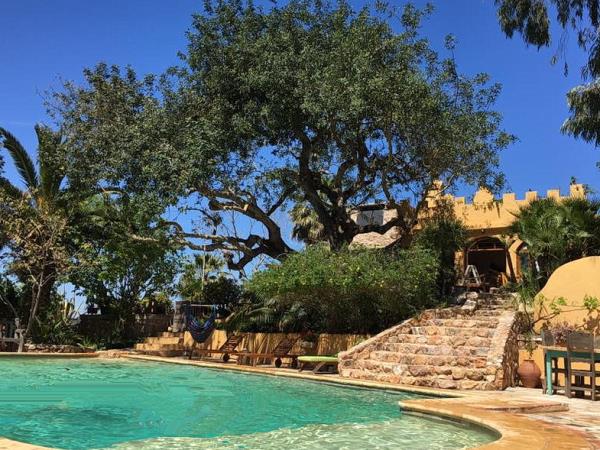 Enchanting agrotourism on 6 ha rural estate close to beach
From €55 - €225 per accommodation per night