Tobago B&B studios and apartments, Les Coteaux
Responsible tourism
Responsible tourism: Tobago B&B studios and apartments, Les Coteaux
Environment
We live in a very rural part of the Island, away from the hustle and bustle and surrounded by natural beauty. Our environment is very unspoiled and we work to keep it this way by doing what we can do reduce negative environmental impacts. We are careful with electricity usage, and try to make use of natural light throughout the building as much as possible. We're also careful with water usage and try to reduce pollution as much as we can by keeping things natural.
When you visit Tobago you can help conserve the environment and protect biodiversity by using a car only when necessary. There are lots of fabulous places within walking distance of us, and we'd encourage you to use local restaurants which are only a short distance by car. Not only can you help the environment by walking, but you're sure to get a more authentic feel for the landscape of Tobago, with its stunning natural features and interesting native wildlife. Spend time walking and visit nearby rivers for brilliant birdwatching opportunities. You can also enjoy fantastic panoramic views of the surrounding greenery when relaxing at our accommodation. Cycling is an option in some areas of the Island, however the rural terrain around the accommodation may be a little challenging. There are bike tour companies operating in Tobago and joining a tour can be a great way of exploring other areas of Tobago in a carbon neutral way.
Community
We're a rural community and do not benefit from as much tourism as other parts of the Island. Myself and my husband were born and raised in the village of Les Coteaux and we've been a part of the community for a long time. Members of the community support one another here, with people farming different crops and sustaining a livelihood through buying and selling to each other.
I provide employment to a local woman through my business, and she helps with cleaning and guest changeovers. My husband is also a farmer and he helps to supply local people with fruit and vegetables. Where we don't grow ourselves, we buy from other local people. We also work alongside local tour operators that can take visitors all around the Island. We have a good relationship with Hans Tours and help with guests' arrangements for sightseeing and nature tours. It's important to us to help sustain other businesses working in tourism in Tobago.
Despite being a small village in a fairly rural location, Les Coteaux is becoming more of an attraction for tourists wanting to visit the Highland Waterfall and enjoy the tranquility of this part of the Island. The waterfall is the highest in Tobago and is great for hiking. We'd recommend going along with a guide to ensure you get the best possible experience and we're happy to help guests organise trips based on their interests.
Popular similar holidays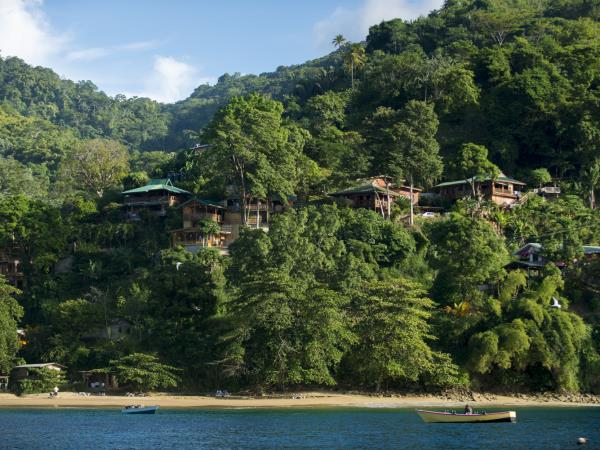 15 beautiful accommodations in unique eco resort
From £95 - £270 per accommodation per night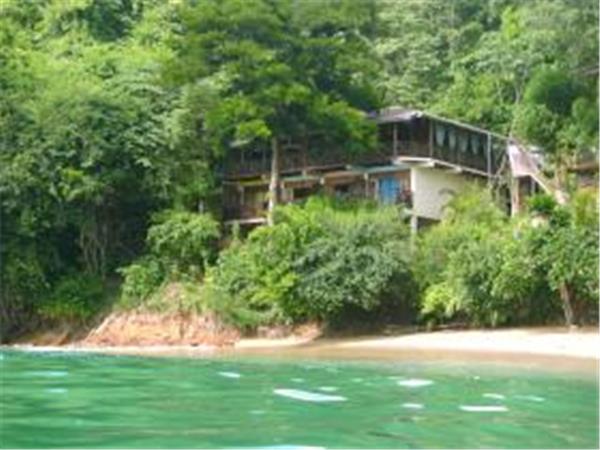 self-contained apartments right on Castara beach
From US $75 - US $85 per accommodation per night (sleeps 2)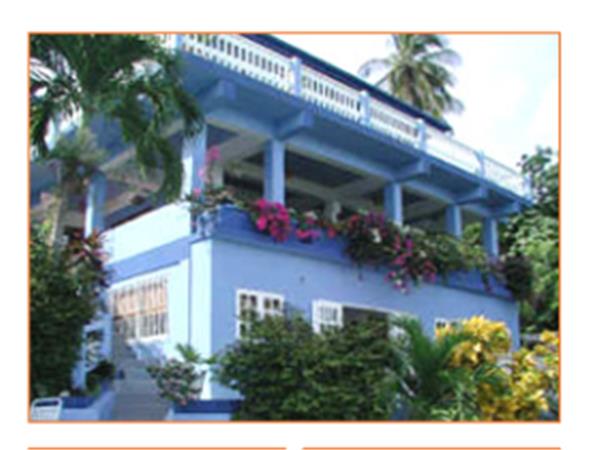 Holiday apartments overlooking the beautiful Stonehaven Bay
From US $110 per accommodation per night