Tobago organic farmstay guesthouse, Goldsborough
Responsible tourism
Responsible tourism: Tobago organic farmstay guesthouse, Goldsborough
Environment
Our business has been built on the principles of ecotourism, after living off the land as farmers for many years. We offer visitors the opportunity to get off the beaten track and stay in unspoiled, naturally beautiful surroundings with lots of opportunities to get out and connect with nature.
We grow a range of crops on our farm, from sugar cane and bamboo, oranges, plums and other fruits to cocoa and tea. Along with providing local produce for our community, we utilise our produce for traditional Tobagonian cuisine which is served to our guests. We also invite guests to pick crops for their own use throughout their stay.
-All of our crops are grown without the use of inorganic fertiliser, and GAP (Good Agricultural Practices) are followed, as endorsed by local authorities.
-Weed growth is suppressed by a combination of tillage and agronomic practices including inter-row manual cultivation, increased plant densities, mulching and relay cropping.
-We use agro-ecology to make conditions naturally unfavourable for pest growth.
-Use of pesticides is kept to a minimum and where it is necessary to use pesticides we utilise chemicals with low toxicity.
-All farm produce is manually harvested.
-Farms tours are operated to help educate about the benefits of organic farming.
Community
The retreat provides an income for family members and members of the community who help out with maintenance and offer an extra pair of hands throughout the busy tourist season. We pride ourselves on being a local business run by native people, which contributes positively to the local community. The organic farm supplies Island grown produce to people in the local area, as well as other tourism businesses. We invite every guest to feel part of the community, and each visitor is welcome to pick and share produce whilst they stay with us.
The area we live in is very rural and its vital that the community works together to help everyone sustain their livelihood. Our produce is distributed to other residents and businesses via a local middle trader, and this enables us to swap produce with other suppliers in the area, for example I'll buy a neighbours lettuce and he can buy some of my pineapple with the help of a local middle trader, and this way everyone can support each other.
We run farm tours to educate those who are interested about the way that life works in this rural part of the Island. Organic farming is our livelihood and tourism helps us further to sustain this. We also recommend visits to the nearby falls with a local guide who will tell you all there is to know about the local area and its people, and happily answer your questions.
Popular similar holidays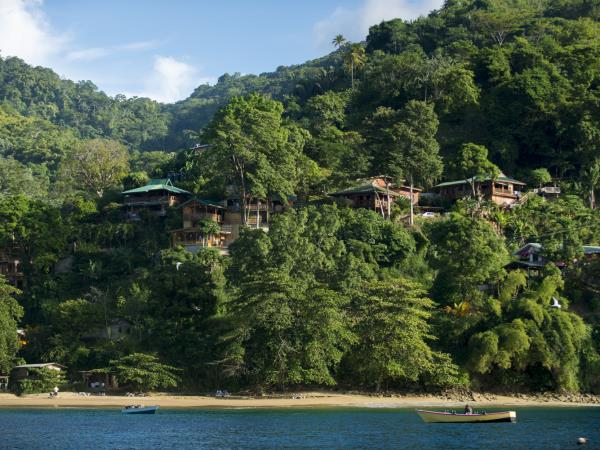 15 beautiful accommodations in unique eco resort
From £95 - £270 per accommodation per night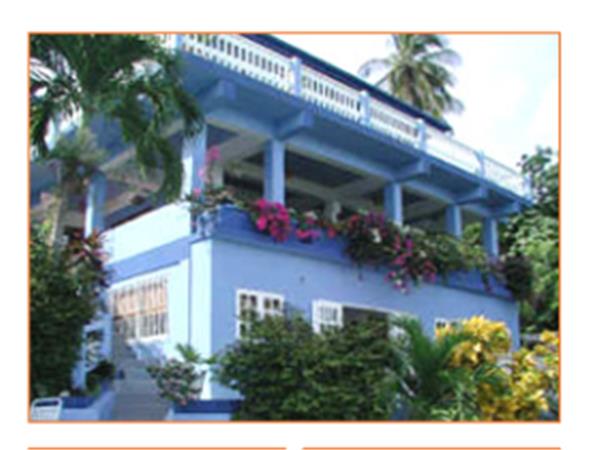 Holiday apartments overlooking the beautiful Stonehaven Bay
From US $110 per accommodation per night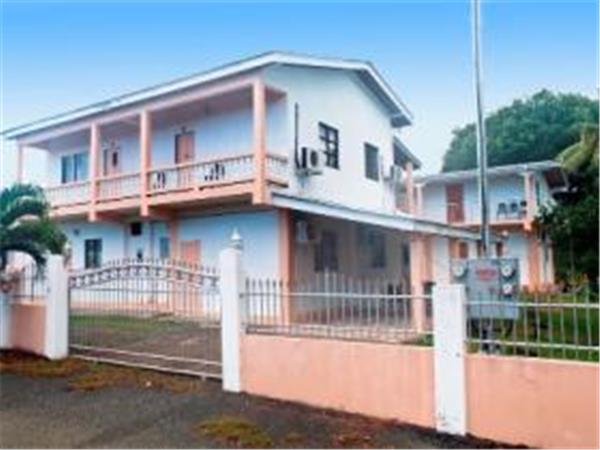 Apartments in a peaceful, rural area close to Pigeon Point
From US $45 - US $80 per accommodation per night