Tobago self catering apartments in Plymouth
Responsible tourism
Responsible tourism: Tobago self catering apartments in Plymouth
Environment
This accommodation is located on a former sugar and cocoa plantation and offers an important habitat for local birdlife which add flashes of colour to the lush garden area all throughout the day. Arnos Vale is known as one of the most beautiful areas of Tobago, with picture perfect coastlines and a whole host of life under the water too, with world-class reef diving as well as great opportunities for spontaneous snorkelling as it lies within walking distance from the accommodation. We're very conscious of the environment here and welcome wildlife and birds to make their habitat nearby.
Blend in to your surroundings and you're sure to spot some amazing sights, from frogs and lizards to brightly coloured birds and butterflies. To further enjoy the sights of Tobago's amazing ecology and contribute to conservation at the same time, we can help you plan a trip to a protected sanctuary or reserve or organise a local tour guide to take you into the rainforest- you'll learn about what makes Tobago so special and create amazing memories along the way.
We grow our own organic produce with no use of pesticides or fertilisers which pollute the land and harm wildlife. We invite guests to pick their own produce whilst they stay with us, and this means some of the food they eat has zero food miles. We'd encourage guests to buy other produce as locally as possible from suppliers and shops.
Being in a quiet area of Tobago means we're distanced from the main hustle and bustle, and we would encourage guests to make the most of this by enjoying what there is to do locally. There is car hire available for those days when you want to explore other parts of the Island, but it is worth considering how long you'll really need it and limiting driving as much as you can helps to reduce carbon emissions on the Island.
Community
Guests often take advantage of the fantastic Arnos Bay and that which is on offer in terms of activities and places to eat, drink and shop in the local area, and many local businesses benefit hugely from tourism in this area. Tourism has become the main source of income for so many people working in Tobago and we would encourage visitors to support local businesses as much as they'd like to during their stay, and even stopping for a fresh juice helps to sustain our local economy! There are also some fantastic guides working in Tobago who are passionate about the Island's landscape and ecology, and the knowledge they share with visitors really reflects this. We feel strongly about giving back to the community in Tobago and offering guests an authentic experience of local life in Tobago and memories which they can treasure.
Tobagonians are known for their warm hospitality, and we do our utmost to uphold this reputation with each and every guest that comes to stay with us. When you visit Tobago it's not just for the stunning landscapes, but the people too! Those who have visited us in Tobago have enjoyed getting to know the people as well as the place, and learning more about the culture and heritage through traditional Caribbean cooking, art, wildlife watching and, of course, enjoying the slower pace of life on this small but wonderful Island.
Popular similar holidays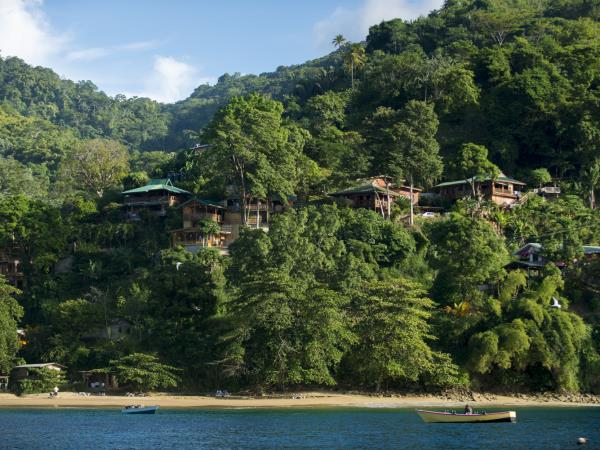 15 beautiful accommodations in unique eco resort
From £95 - £270 per accommodation per night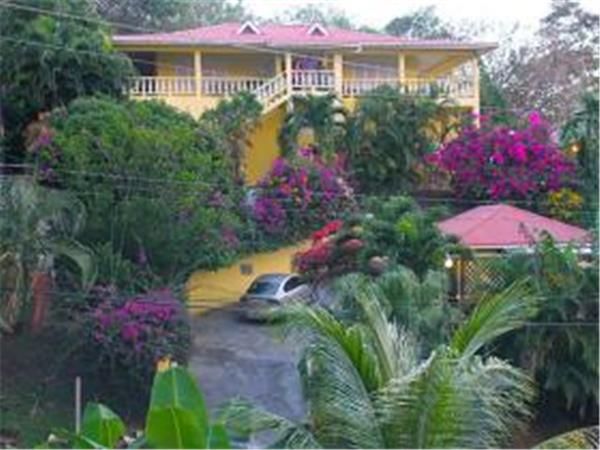 Affordable, quality holiday accommodation in scenic Tobago
From US $70 per accommodation per night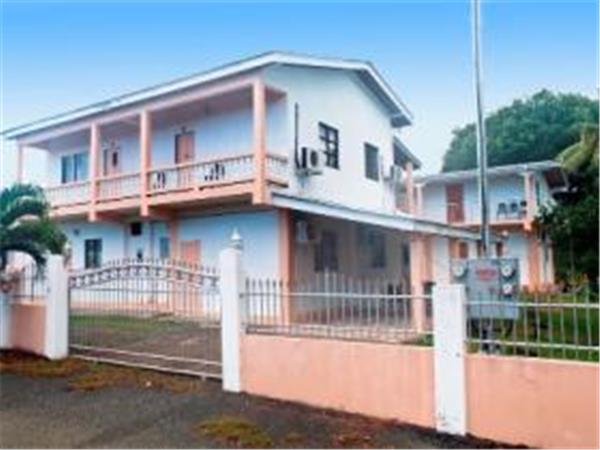 Apartments in a peaceful, rural area close to Pigeon Point
From US $45 - US $80 per accommodation per night