Castara beach self catering apartments, Tobago
Responsible tourism
Responsible tourism: Castara beach self catering apartments, Tobago
Environment
We love the wild life around us and do our best to preserve it and inform foreigners and locals about it. We do Rain-forest and other nature tours since many years and work together with turtle protection.
We do recycle our waste (and ask you to give us a hand) as good as we can here in this developing country.
We use water and energy saving washers to do our (and your) laundry and line dry as far as we can (only fluff up the towels in the dryer a bit for your comfort...).
All our grey water (soapy water from showers, kitchen sinks and washing machines does NOT go into the sea unfiltered. We have a proper soak away system in place for that.
We use energy saving lamps wherever possible and have no air-conditions in the apartments for a reason... hence the name sea breeze there is just no use for them, fans and an open window does the trick for our guests (many repeaters speak for themselves).
We try to use the local materials (just look the the bamboo four poster beds) and try to blend in with the landscape.
We regularly inspect our vehicles and keep them from "smoking"... our boat has very modern low use engines, too.
Community
We are not only inviting our guests to come here and experience the local community, we are part of it! Alibaba is a local guy and worked his way from being a fisherman to being a certified tour-guide over the years. He has a deep love to this country and you can feel that. He is part of the village counsel and tries to keep things around the village as natural as possible and avoid big building developments in the area.
Castara is a working fishing village and not a resort kind of destination. still the villagers try to accommodate the tourists and let them be part of their lives. There is no vivid night life but there are a few small and nice BBQ's and drum events for locals and tourists alike... ask us and we let you know where is the "lime" to join and meet members of the community and show and interest in what they do.
Care to go out for dinner? give us a shout, we (most of the time) know who is open. Check them all out, from Creole over Indian Cuisine to Fusion Food... all is possible!
When the fishermen "pull di seine" on the beach, just ask if you can give them a hand. serious helpers take home a fish in the end!
Popular similar holidays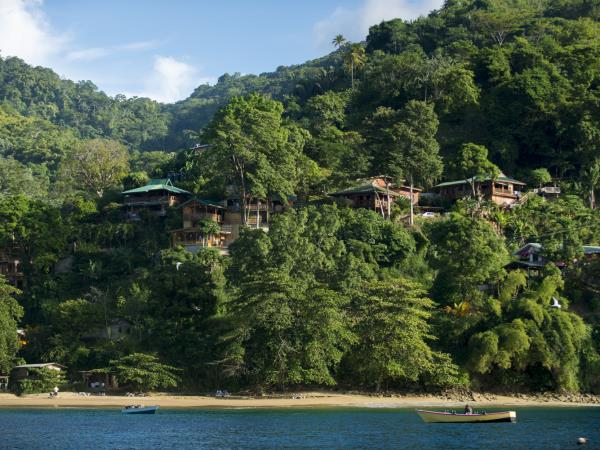 15 beautiful accommodations in unique eco resort
From £95 - £270 per accommodation per night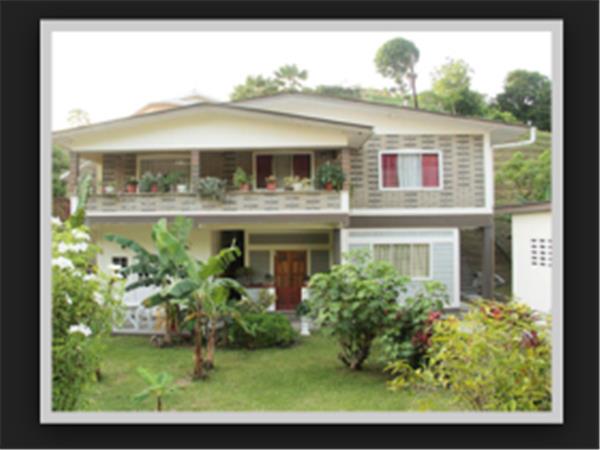 Escape the hustle & bustle with this rural Tobagonian B&B
From US $100 per accommodation per night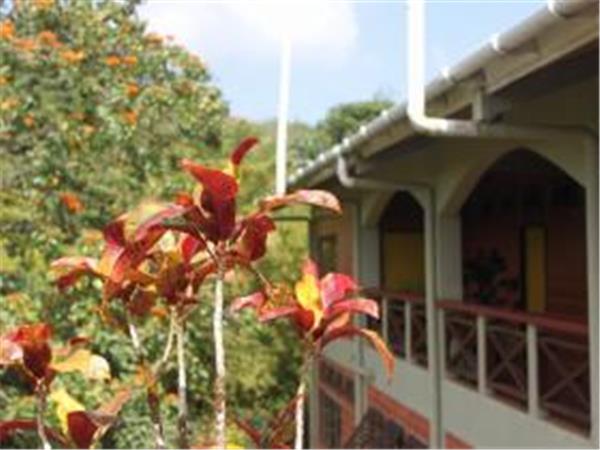 Great bird-watching! Common Potoo and White-tailed Sabrewing
From US $900 per accommodation per week