Tobago bed & breakfast in Scarborough
Responsible tourism
Responsible tourism: Tobago bed & breakfast in Scarborough
Environment
Despite being located in the busier, less rural part of Tobago we have our own tropical garden where we can grow our own mangoes and we're also situated near to scenic spots like Bacolet Bay. Sustainable living is a huge part of life here in Tobago, and all the produce served in our restaurant is sourced locally and food grown in Tobago is by its very nature organically grown free of chemicals, out in the open on small farms. We take fresh garden produce and put it together in combinations which make all the difference to the taste whilst also helping Tobagonians to live sustainably in a way which also benefits the environment.
For B&B guests, breakfast is served on the patio and is made up of seasonal fruit and freshly baked bread, food miles on Tobago are kept to a minimum with local, seasonal produce taking prevalence. We're located in Scarborough town so you'll find it easy to explore if you don't have a car, or maybe you might prefer to explore by bike- but prepared for some more difficult hills as you go inland! Crown Point is a more bike friendly part of the Island, and Easy Goers Bicycle Rental is located here, where you can rent a bike for just a day, or for the whole duration of your stay. If you feel like you need a little guidance, Tobago Mountain Bike Tours offer expertly led tours around flatlands and to the stunning waterfalls at Les Couteaux, all with a low impact on the environment.
Community
Myself and my husband were both born in Tobago and after travelling and working in New York City, we returned here to join our community once again. Tobago's economy is heavily supported by tourism, and we work to offer visitors the best possible experience of Tobago whilst making sure that we are supporting others working within tourism too. In Tobago its easy to support local businesses, nearly every business you encounter has been created here and is run for the benefit of local people, from restaurants to tour guides working to teach people what is so special about our Island!
We'd advise you to make the most of your time in Tobago by meeting and chatting with local people wherever you can, there's no better way to get an authentic experience of Tobago and learn about its heritage. You can also contribute to the local economy through eating at traditional restaurants, the kind that doesn't focus on a variety of complicated dishes, but more on serving a hearty portion of what's fresh and available that day! We're happy to put you in touch with other businesses which can enhance your time in Tobago including tour guides who can take you into the rainforest, or to the waterfalls that have become very popular with visitors to the Island.
Popular similar holidays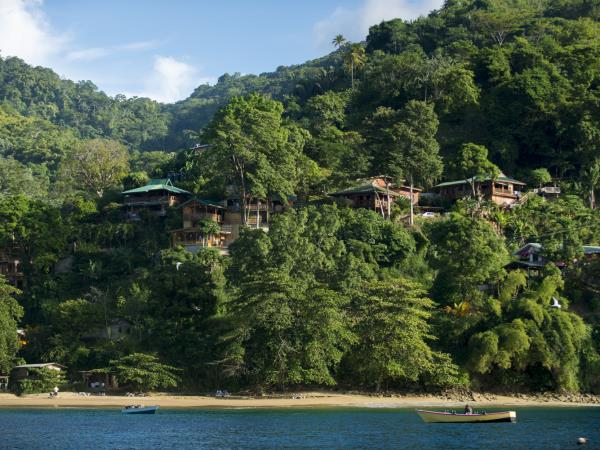 15 beautiful accommodations in unique eco resort
From £95 - £270 per accommodation per night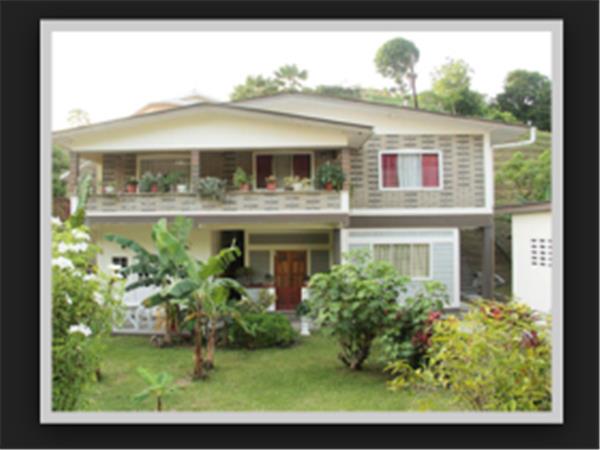 Escape the hustle & bustle with this rural Tobagonian B&B
From US $100 per accommodation per night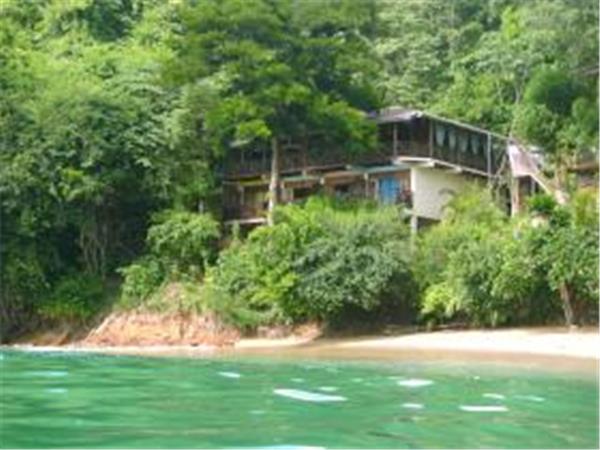 self-contained apartments right on Castara beach
From US $75 - US $85 per accommodation per night (sleeps 2)