Tobago self catering holiday apartments
Responsible tourism
Responsible tourism: Tobago self catering holiday apartments
Environment
Tobago is home to a wide range of bird species, as well as snakes, lizards, frogs and an abundance of plant and insect life. The landscape that provides habitats to these creatures ranges from mountains, rainforest, sandy beaches and magnificent coral reefs. Tobago is also home to Green, Leatherback and Hawkbill Sea Turtles, and Trinidad and Tobago has the third largest nesting population in the world. There are many tourism businesses in Tobago working to support the conservation of sea turtles. Businesses and members of the community work to encourage the spread of 'turtle friendly' practices and policies. You can support Tobago's sea turtle population by familiarising yourself with responsible turtle watching tips and guidelines, and supporting turtle friendly businesses who work to conserve these creatures in the long term.
The nesting and hatching season for turtles runs between April and September. This is of course a magical and unforgettable sight to witness, however its important to follow guidelines if you do want to go turtle watching at the nearby Great Courland Bay. Here are some examples of what not to do: Don't use flashlights on the beach at night. Don't smoke whilst there are turtles on the beach. Don't litter. Never drive on nesting beaches. Never get too close or touch turtles or hatchlings. If these guidelines are adhered to, turtle watching can work in harmony with the nesting process and help to ensure that ecological balance in maintained.
Community
Two of Tobago's popular little tourist villages - Black Rock and Plymouth, are located within close proximity to Great Courland Bay. These places provide guests with experiences of local Creole cuisine, and there are 'rum shops' where you can hear the sweet sounds of Katzenjammers steel band, calypso and reggae rhythms or meet some of the village folk and join in with fishermen who still cast their nets daily in the picturesque ritual called 'pulling the seine'.
Tourism is incredibly important to the locals of Tobago, and you don't need to do anything drastic to benefit the lives of the local people. Simply visiting a local restaurant, getting fruit juice from a local seller or buying souvenirs that were made by Tobagonian people all contributes to sustainable tourism in Tobago.
To find out more about Tobago and our culture, we'd recommend the My Tobago Info website, which offers a detailed guide to all things Tobago, written by those who want Tobago to reap the rewards of tourism and see the Island grow as a high quality destination giving visitors an authentic taste of Caribbean life.
Popular similar holidays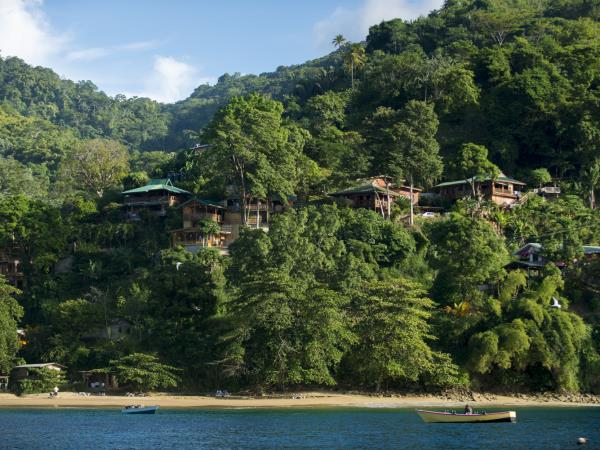 15 beautiful accommodations in unique eco resort
From £95 - £270 per accommodation per night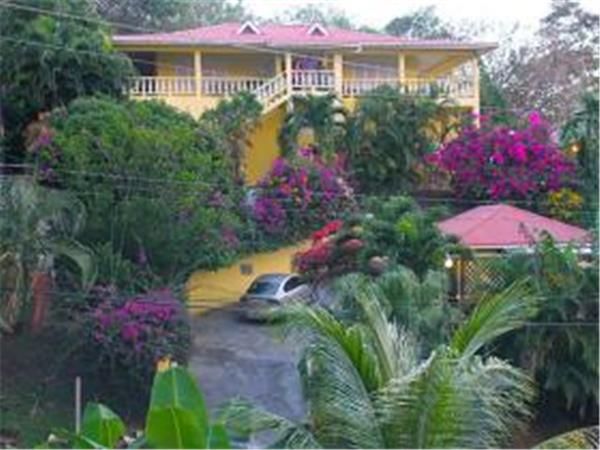 Affordable, quality holiday accommodation in scenic Tobago
From US $70 per accommodation per night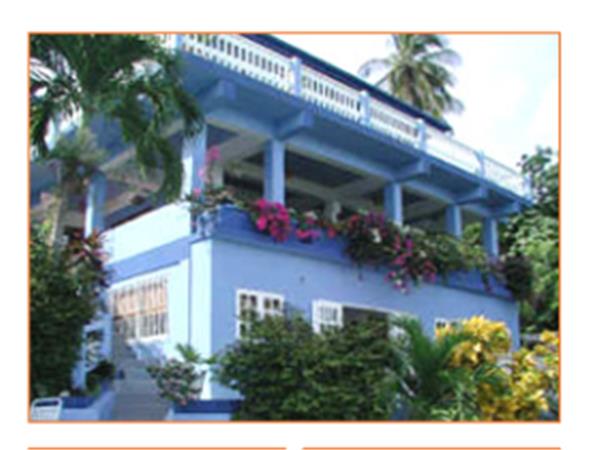 Holiday apartments overlooking the beautiful Stonehaven Bay
From US $110 per accommodation per night