Tobago self catering beach apartments & cottages
Responsible tourism
Responsible tourism: Tobago self catering beach apartments & cottages
Environment
We're proud of Tobago's status as a premier eco-tourism destination and we do all we can to support this and encourage responsible travellers to enjoy what this amazing Island has to offer.
Tobago's pristine beaches are just one of the many things that make Tobago so special; the Island's underwater reefs and the oldest rainforest in the Western Hemisphere are also spectacular and filled with marine and wildlife. Over 1000 species of animals and plants have been identified in and around Tobago's waters up to a depth of 200 ft (60 meters) – from the microscopic to the majestic. The accommodation is about a 10-minute walk from Back Bay, a small secluded bay between Grafton and Mount Irvine Bay, where snorkelling is supposed to be the best. It's important to take care when snorkelling to ensure that you have a minimal impact on reefs and marine habitats. Also, just a 5-minute walk downhill from the villa, there is a fully equipped PADI dive shop on Grafton Beach offering introductory and refresher courses, these guys are well equipped to show you the wonders of the underwater world in Tobago!
Tobago is one of the few places left in the world to which critically endangered populations of Hawksbill, Green and giant leatherback sea turtles return every year to lay their eggs. We'd encourage responsible turtle watching that doesn't disturb the turtles and hatchlings.
Community
Alongside all of the fantastic things to do in Tobago there's always a smiling local who can offer you expert guidance and insider knowledge on the local area. As mentioned previously, there are great guides working on the Island that can show you around some of the most beautiful areas, from the underwater coral reefs to the protected rainforest. Let us know what you're interested in seeing and doing and we'll put you in touch with the right people.
Visitors are given a warm welcome in Tobago, where tourism is embraced and valued by the vast majority of locals. Guests are welcome at local events, from larger annual parties like the Jazz Festival to the weekly Sunday school street pan party! This event is great for getting to know the locals, joining in with the celebrations and do some people watching!
Tobago is home to 210 species of Birds and these self-catering holiday apartments available for rent here are ideally situated close to a 200-acre Wildlife Sanctuary & Cocoa Estate bird-watching trails. You can make a difference to local people and wildlife during your stay simply by visiting places like these.
Popular similar holidays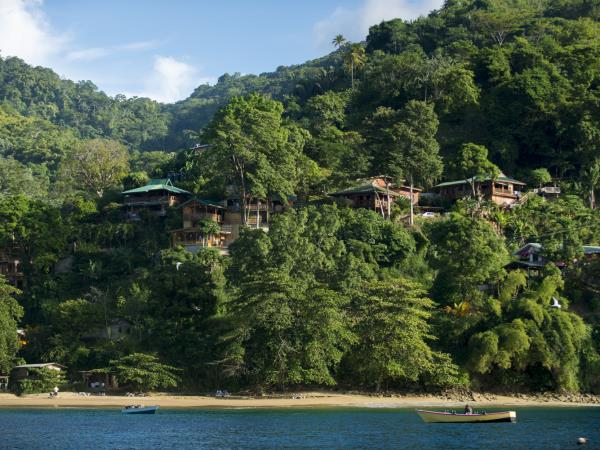 15 beautiful accommodations in unique eco resort
From £95 - £270 per accommodation per night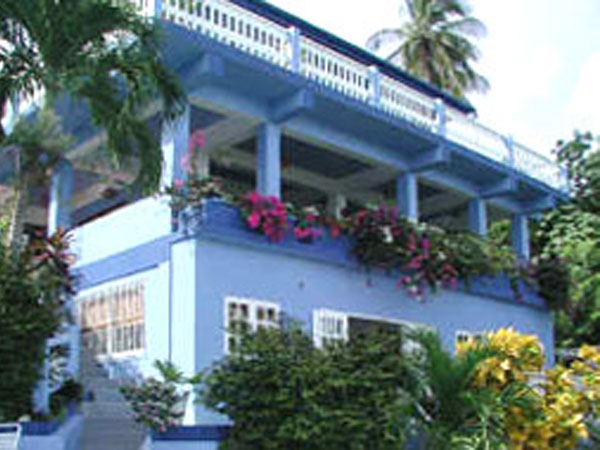 Holiday apartments overlooking the beautiful Stonehaven Bay
From US $110 per accommodation per night