Self-sustainble Portugal holiday accommodation
Responsible tourism
Responsible tourism: Self-sustainble Portugal holiday accommodation
Environment
The project
The apartments are part of the eco retreat and inspiration land. As well as staying in accommodation full of natural materials, you will get to enjoy a 100% ecological holiday experience. Not only does the retreat harness its energy from sun and wind, but we also source our own water, treat our own drainage and produce a lot of our own food.
The retreat features a biodynamic farm which creates great natural produce for you to enjoy, if you so wish, and we have lots of delicious, home-made products available to you. The farm contains various animals; we have chickens, ducks, cats, dogs and donkeys, that all play their part in helping us sustain this rewarding lifestyle – both as committed co-workers and as domestic companions.
We recycle our glass, plastic, paper, metal and food and, because we produce our own renewable energy, we operate with a very low carbon output and minimal waste. Consequently, you can relax, safe in the knowledge that your holiday is putting no additional strain on the planet. Of course, we ask our workers, visitors and guests to help us adhere to this low-impact ethos.
Since we acquire most of our energy from the sun, our supply is limited to what nature gives us. As such, we must ask everyone to be kind to our system; heavy electricity usage and the use of high-consumption appliances – such as irons, hair dryers, etc. – will quickly drain our power supply. If you require the use of such items, we have special, low energy ones we can provide when needed. Of course, this doesn't mean to say you'll be sat in the dark if the sun isn't out; we will always provide energy, but it's part of the experience to be conscious of your usage. The same goes for water.
Since you are staying at a retreat we provide more than just the apartment; you can come and see, first-hand, what eco living means. We give tours, host workshops and organise excursions, all related to ecology, relaxation, creativity, and connecting with nature.
Last but not least, this project is humanitarian in nature, and profits are put toward , humanitarian projects. We aim to support projects from all over the world – both financially and with hands-on help. In this way we can do our bit to help those who devote their lives to aiding others: humans or animals in need.
Both professionally and personally, we live ecologically and ethically as pure as possible.
Guest services:
• drop-off service in town or beach
• tours and excursions
• surf lessons and board rental
• free parking
• donkey trekking
• workshops
• self sustainability tour (eco building info)
• yoga
• massage
• biodynamic garden
Community
First of all building this project, we hired only local people and companies. We further ask the help from volunteers that, whilst staying with us, also are being brought up to specs on eco values and connection to the local community and they are being educated while helping us maintaining this project. So although not local they will transmit the message all over the planet, which will have a positive effect. We try to buy as much possible from local suppliers and all products from the season and try to leave the big supermarkets out of it. The building materials are selected on bases of their embedded energy. We have used many renewable materials such as cork, straw and further have built a lot with lime, hemp, clay, clay paints etc that we all sourced locally and we will continue to do so. Even more so because over the last couple of years we realized that self-sustainability is not about doing everything yourself on the contrary. For us it means focus on what you're good in and find ways of trading with the local community with things (goods or services) that they are good in. We are very successful with tomatoes, strawberries and salad and found many locals that are trading their honey, potatoes, restaurant dishes etc in return. We hope to elaborate on this in the future
Popular similar holidays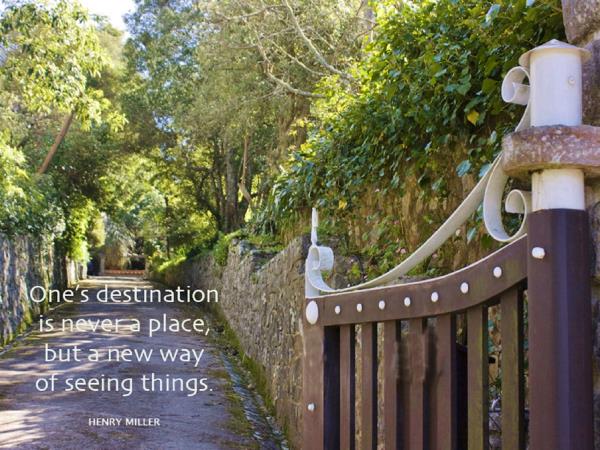 Eco-friendly B&B, in Sintra Natural Park near lovely beaches
From €80 - €110 per room per night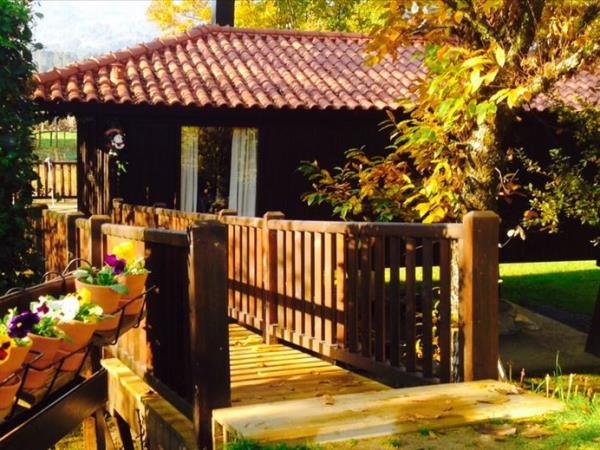 Treehouse in National Park Peneda Geres, Northern Portugal
From €110 - €160 per accommodation per night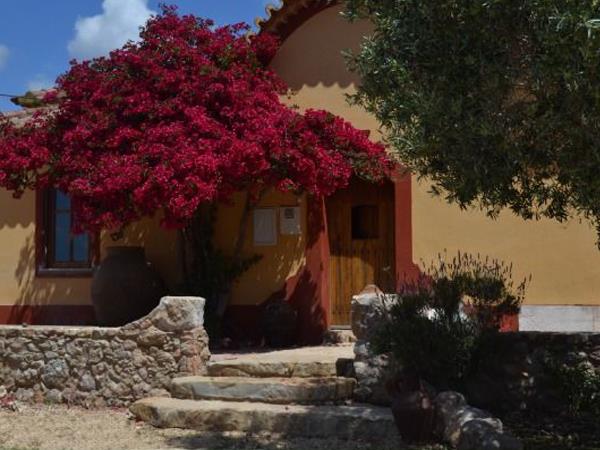 Enchanting manor in a 6 hectare rural estate close to beach
From €55 - €225 per accommodation per night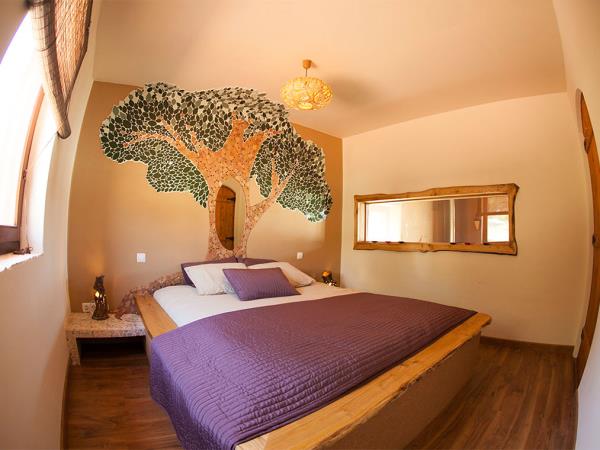 Great eco accommodation in nature reserve close to the beach
From €65 - €109 per accommodation per night (sleeps 2)