Big Mill B&B nr Williamston in North Carolina, USA
Responsible tourism
Responsible tourism: Big Mill B&B nr Williamston in North Carolina, USA
Environment
This has been an earth friendly farm for generations and we are now an award winning eco-friendly retreat. We have received a North Carolina Green Travel Dogwood Award and have been chosen as one of the top ten earth-friendly inns by BedandBreakfast.com.
We are a bird friendly business, awarded by the North Carolina Birding Trail for promoting birding. We have provided the birds with water sources and underbrush. The National Wildlife Federation has also certified us as a Wildlife Habitat for our butterfly area. We have a butterfly garden that is planted with milkweed to support butterflies such as the endangered Monarch Butterfly. We do not use pesticides in the bug garden, kitchen garden or orchard that is used to make jams for the bed and breakfast. We take part in the million pollinator garden challenge to help the much threatened bees thrive in the community. The birds, such as vine swallows and martins are the bug control in our barn. Pest control is achieved without the use of chemicals and by use of natural agents such as boric acid and natural insecticidal soap sprays for plants.
Water is a precious resource and we endeavour to conserve as much as we can. We encourage guests to hang up their towels and reuse them to reduce water and energy consumption. We reduce our energy consumption by using low voltage light bulbs throughout the farm. All of our appliances are energy saving. The linen is hung out on the line in the summer so that it is air dried. In the winter we use indoor antique drying racks which also help save energy. Our guests can use the clothes lines and drying racks. We also dislike using the drier as it creates too much heat. Climate control is usually quite natural as we are lucky to have a building that remains cool as we are shaded by trees, have high ceilings, and have window awnings. We encourage guests to open windows and doors to benefit from the cool morning and evening farm breezes. Within the building we have air circulating ceiling fans, mini-split heating and each room has its own thermostat for climate control. To further reduce our energy consumption, we are hoping to have solar panels installed to heat the hot water in the near future.
Recycled wood and other materials from the farmís original buildings have been used in some construction. We also recycle everything we can around the bed and breakfast, in much the same way as the farm has for generations. Guests are encouraged to be involved through notices in their rooms asking them to separate their recyclables and put them under the sink. I have been known to go though the trash to make sure all items are recycled! In addition to recycling the usual aluminium, plastic, cardboard and paper we also up-cycle what we can and have created a bottle tree in the garden and make bottle lights for the rooms. We participate in efforts to reduce plastic bag usage and carry reusable bags to grocery and retail stores. We also compost everything from kitchen waste to yard clippings and use this resource in our organic gardening.
Throughout the bed and breakfast we clean with white vinegar and this is even used as a laundry softener. Even the laundry soap is home-made, reducing the need for suppliers and unnecessary plastic containers. We also use as many locally grown foods and products as possible, such as locally raised free range eggs, and our organic kitchen garden provides us with fruit to serve in season.
Community
Our community involvement is extremely active. We always aim to promote smaller and more personal businesses in our community. For instance, guests are provided with a local list of restaurants in which locally owned businesses are at the top and chains at the bottom. We also write articles about our local antiques store and county store to give to guests and also provide information about these local treasures on our blog. As well as providing guests with recommendations about local places to visit, we also use our website to promote local economic development.
We also like to give to the community in any way we can. We provide a discount at the Inn for military personnel. In addition to promoting our local community businesses we also give what we can to support our neighbours. Our cardboard boxes are given to the local antiques store and we donate our empty wine bottles to local wine makers for reuse. Our yard man, from the local area, recycles all our metal, right down to jar lids as he can make money from this enterprise. Everyone who works with us is local. We like to use individuals rather than big companies as this helps support local trade.
Popular similar holidays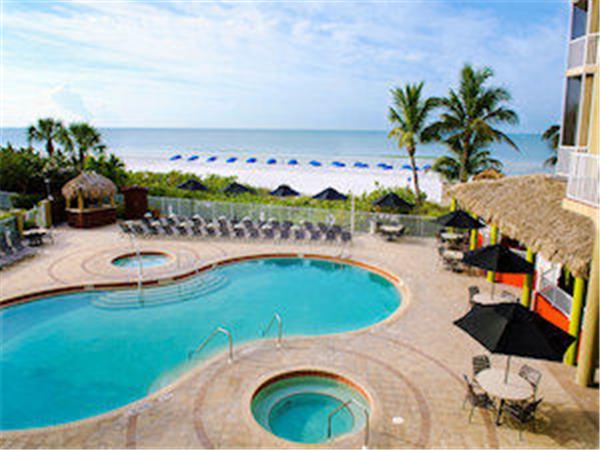 Luxurious all-suite accommodations with beach front location
From US $169 - US $579 per accommodation per night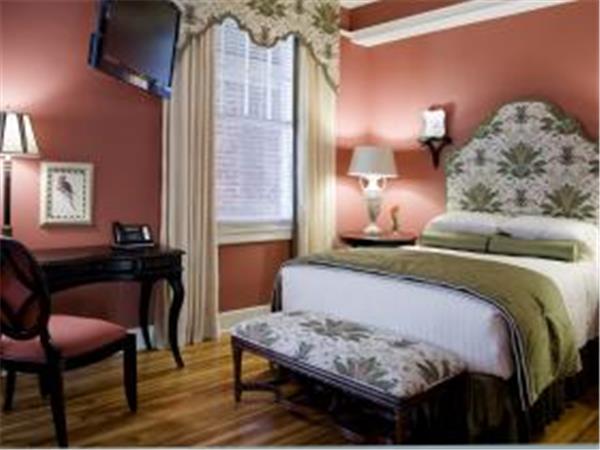 Boutique bed and breakfast in historic building in Durham
From US $210 - US $315 per accommodation per night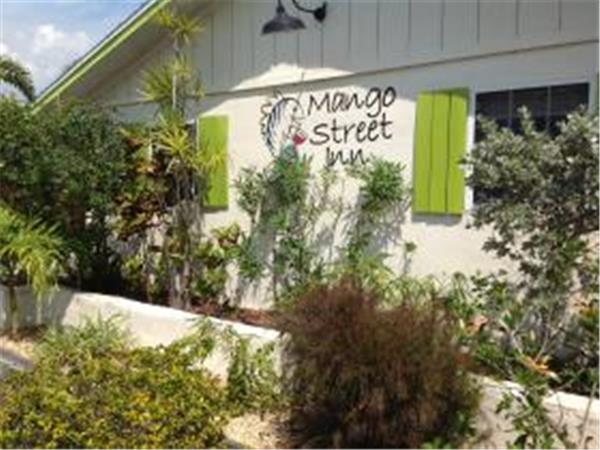 Unique bed and breakfast style inn on Fort Myers Beach
From US $105 - US $225 per accommodation per night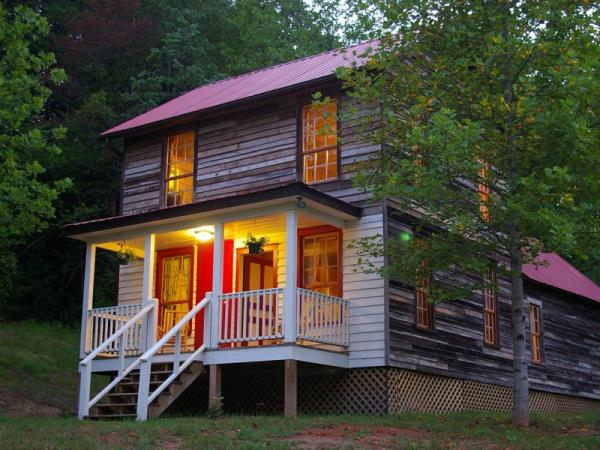 Secluded log cabin retreat set in acres of rolling woodlands
From US $245 - US $295 per cabin per night