Smoky Mountain eco accommodation
Responsible tourism
Responsible tourism: Smoky Mountain eco accommodation
Environment
Smoky Mountain Rose Manor was originally built as an environmentally friendly family residence in the 1970's and has always been looked at through eco-conscious eyes. Linda has ensured that any new buildings that have been constructed have been done so with minimal environmental disruption. Both natural resources have been conserved and less waste has been generated by the use of recycled products such as recycled plastic lumber for decking, salvaged materials and certified forest products.
When Smoky Mountain Rose Manor was constructed solvent-free adhesives were used to ensure that only very low level or zero chemical contaminants were released into the environment. Linda also uses zero VOC paint, 'green series for green building' products, and materials that do not release harmful emissions on the property. To further protect the eco system, Linda also uses non toxic and biodegradable soaps and cleaning products throughout the property. This ethos continues to the outside, as there is a well established organic fruit and vegetable garden so that chemical fertilizers, pesticides or herbicides are not used. Food waste is composted and utilised in the organic garden. Linda encourages guests to recycle in the appropriate recycling bins provided. Any litter on the road is also picked up.
Throughout the property low flow water fittings have been put in place to reduce water wastage. To reduce water consumption in the garden there is a system to allow the rainwater to be harvested to water the plants. Linda also uses a permaculture technique, Hugelkultur, which involves creating mounds using brush, branches, logs, and compost to allow the soil to hold moisture for an extended period of time. Protecting this precious resource is very important to Linda.
Linda has reduced the energy consumption on the property by appropriate window and skylight placement to ensure natural ventilation and fresh air and daylight. Trees that provide valuable shading during the summer have also been preserved. As part of this sustainable strategy, HEPA/high efficiency air filters are also in place, along with compact fluorescent bulbs. Insulation in the main house is formaldehyde-free and in the Eco home the insulation is spray soy based for energy efficiency. Solar power is not an option at this time as houses are nestled in tall trees.
Community
At Rose Manor we have an "Activities for Guests" book that has many brochures for nature's paradises in the local areas, such as Nantahala River Rafting and Canopy/Zip Line Tours, a guide to sixteen scenic waterfalls, twenty Hiking our Mountains Trails, the Cherokee Indian Reservation, and of course, the Great Smoky Mountain National Park. Linda encourages Western North Carolina cultural centres and attractions.
We encourage our guests to visit one of the three organic Farmer's Markets, the local antique shops, art galleries, museums and the many fine locally owned restaurants. Our aim is to promote and support the local community.
In the guest activities book, Rose Manor helps local jobs and cultural diversity by supporting local craft makers and artisans, and promoting cultural attractions. When a birdhouse made by a local man is given to a guest by Rose Manor not only does the guest have a memory of the beautiful mountains but the artist is able to continue his trade.
Smoky Mountain Rose Manor also hosts a project where people of all ages are invited to be involved in organic gardening and sharing collective knowledge. Linda teaches sustainability and organic practices. It is also listed in the Directory of Farms by WWOOF-USA. This is a non-profit organization that facilitates an exchange of culture and education by connecting travellers with sustainability-minded hosts.
Popular similar holidays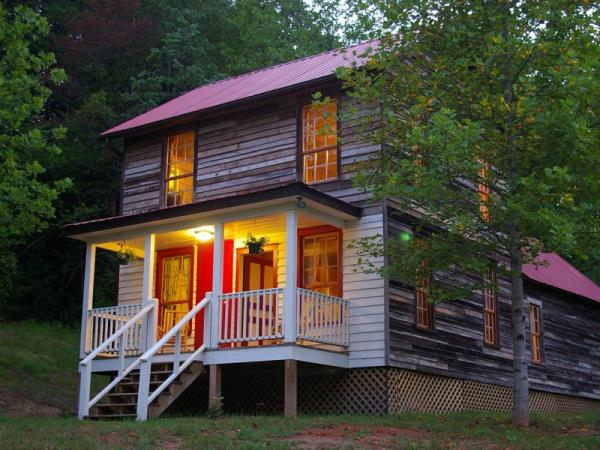 Secluded log cabin retreat set in acres of rolling woodlands
From US $245 - US $295 per cabin per night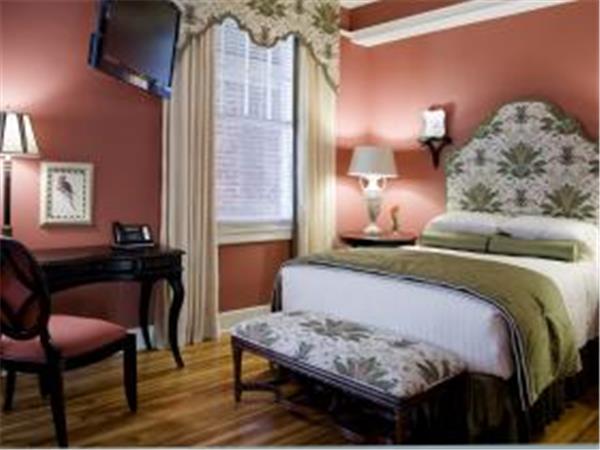 Boutique bed and breakfast in historic building in Durham
From US $210 - US $315 per accommodation per night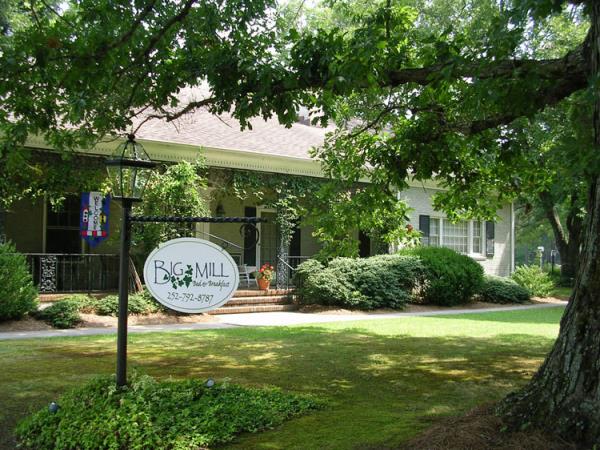 Original farmstead lodging amid acres of farmland and forest
From US $89 - US $250 per accommodation per night