Peloponnese studio accomodation, Greece
Responsible tourism
Responsible tourism: Peloponnese studio accomodation, Greece
Environment
We have, step by step developed a garden based on the original trees on the plot, olive, almond, fig, carob, cypresses, lentic and kemers oak.
We have also revived the original wine and added some 30 or more new varieties, we are members of the Mediterranean Garden Society and practice drought tolerant methods as far as possible, we also do not use chemical fertilizers preferring to use goat dung which we purchase from nearby farmers. We also compost our vegetables and use this on the land.
We plant varieties of plants that are attractive to bees as we are very aware of their declining numbers and realize how valuable they are.
All our vegetables and fruits are grown organically and we harvest our eating olives and make them ready for the table, we also harvest our oil olives in December, we do this in the traditional way, by hand and are rewarded by excellent extra virgin oil, enough to sustain ourselves and our family for 1 year.
We are also careful to plant fire-retardant trees close to the house, always mindful of the threat of fire in the Summer months. Nothing goes to waste in the garden and we make all our own preserves which we like to share with friends and neighbours.
Community
We help to sustain the local community by buying as many provisions from our nearby village of Chrysokelleria, a wonderful Greek village where we can take a jar and get it filled with tasty, local honey! We hope that the many species of plants on our land help the bees with their production of this. We are also able to buy wonderful goats and sheep cheeses from the local farmers who also provide us with goat's dung for use as a fertilizer on our land.
We support the many, wonderful local artists and like to visit their exhibitions and shops, and have many of their pieces in our house.
When needed, we use local craftsmen and labourers for work that we need doing on the house or on the land, we pay a good wage, above average and provide light refreshments whilst they are working. The Greeks are always willing to pass on information and skills to us....
We ask our visitors to respect the environment that they are in , a true nature lovers ideal location, there are many species of birds, reptiles, animals to observe.
In nearby Koroni town is a group of volunteers in the Summer months who monitor and protect the nests of Loggerhead Turtles who come to the nearby, sandy beaches, year after year to lay their eggs. We are very happy that they choose this area and ask guests to help support these young volunteers by buying a turtle souvenir and by taking leaflets and information away with them. It is also possible to adopt your very own Turtle!
We have some of the best beaches in Greece in this area and some of the most stunning views, we ask that people do not leave rubbish on the beaches or in the countryside and to recycle in the roadside bins whenever they can.
This area is known for its low key tourism, there are no high rise hotels and when something happens that the locals and foreigners disagree with, i.e. the proposed opening of a Lignite Mine close by, some years ago, everyone turned out to protest this and to make their voices heard.
Popular similar holidays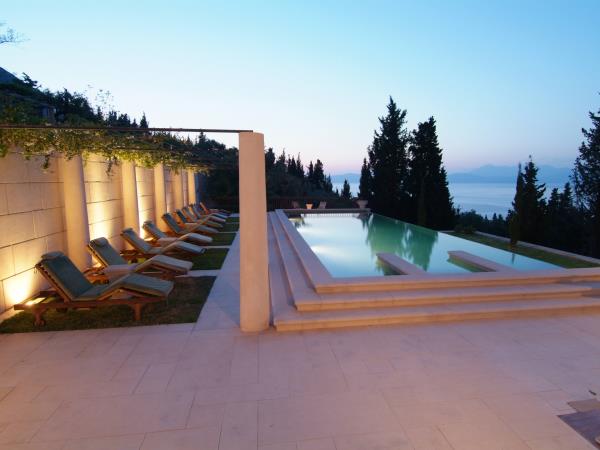 Organic country estate by the sea on Greek island of Ithaca
From €2495 - €4950 per week (sleeps 4-6)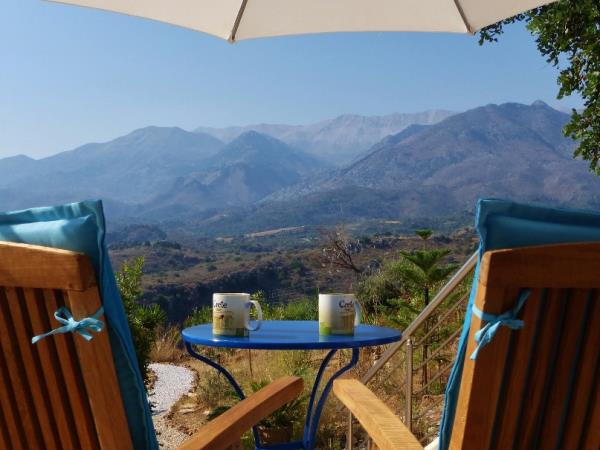 Spectacular views from luxury accommodation in Crete Mountains
From €110 - €210 per accommodation per night (sleeps 2-4)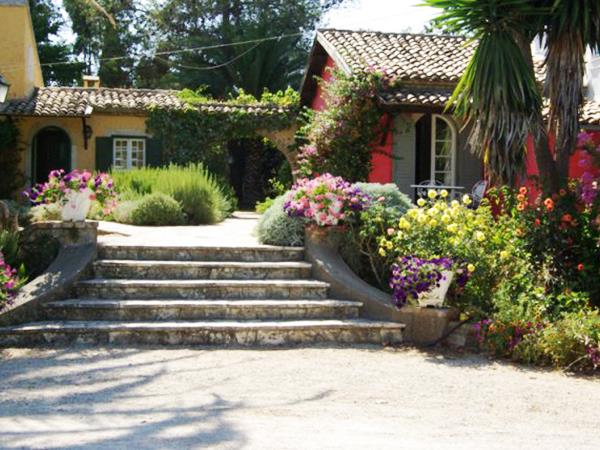 Lovely old olive press converted into selfcatering cottages
From €60 - €120 per accommodation per night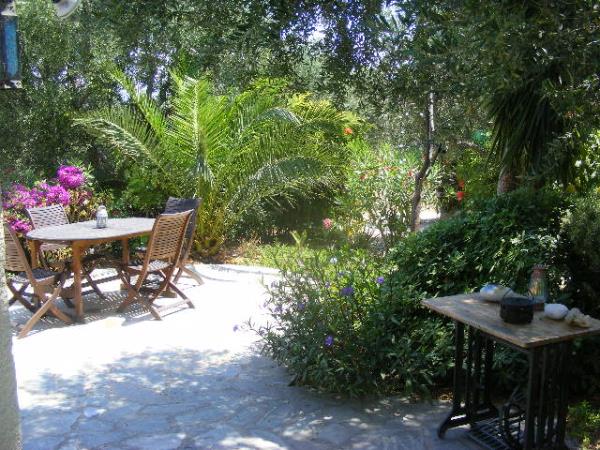 Lovely cottage in atmospheric location, with sensual garden
From £54 - £107 per cottage per night