Check dates
This trip can be tailor made throughout the year and can be adapted to suit your interests and requirements as necessary
Accommodation type
Travelling with a local operator
This holiday is operated by a company based in the holiday destination and they will be able to provide expert local knowledge. They will be able to tailor make your holiday to suit your requirements not only concerning the dates of travel but also typically the standard of accommodation, and thus price. It is rare for local operators to be able to help with the booking of your flights.


Responsible tourism
Responsible tourism: Soweto homestays in South Africa
Our Soweto homestays provide an authentic view of contemporary, urban, South African life by bringing visitors in touch with local people. Our guides have all grown up in Soweto, having experienced Apartheid and the transformation to democracy, hence giving them an opportunity to realistically portray the remarkable successes and the serious challenges facing our young democracy. In a country where formal education for black people was of such inferior quality, and is still often a stumbling block to self-development, it is our policy not to use this measure as a requirement for people to become tour guides. Our guides are, however, fully trained, not only in the required professional codes specified by the industry, but also in our own human relationship training methodology.

Our commitment is to involving as many local people in visits to Soweto as possible; in any one visit there is not only a host-guide, but also a local driver, a family providing meals and accommodation and local community safety people (for longer stays). Everyone is paid for their time and contribution, unless someone wishes to join in voluntarily. This is also encouraged, as often the resources of people from disadvantaged backgrounds – particularly if they are unemployed – prevents them from meeting people outside their own immediate community. Hence our Soweto visits provide local people with a means of breaking out of the tedium of daily life, which often provides no stimulation and gives rise to hopelessness and helplessness. The secondary benefit of this kind of exposure is that people, who are not formally educated and believe they do not have anything to offer the world, begin to value their own languages and lifestyles as something that other people want to know about and learn from. This, in itself, is a significant contributor to the building of self-worth, made more important by the fact that Apartheid systematically denied and eroded the value of African personhood, culture and life.

Our tours are also customised to cater for the interests of the visitors. Over the last ten years, we have had widely varied requests to visit such sectors of the population as small and medium-scale entrepreneurs, church leaders, people involved in nursing and health care, police workers, sangomas (traditional healers), people involved in the gay and lesbian movement, and community development projects. This has led to us forming links with an HIV/AIDS day-care project, which feeds 600 children per day, an old-age home and schools where visitors can volunteer their time and resources. In some cases, these links between visitors and local projects have led to visitors adopting a project and completing another phase of their support – repairing infrastructure of a crèche, painting, starting a food garden - with each returning visit.

Living with families has also impacted positively on the home environments of visitors, who have once again learnt to appreciate the value of running water and electricity through their experiences in township homes.

Food is also largely bought from local, small-scale sellers, who often provide this service as the sole source of income for themselves and their families. In a country where the official unemployment figures stand at around 25% (with the unofficial figures being closer to 40%) and crime statistics being among the highest in the world, we commit ourselves to working mostly with unemployed families for hosting meals and home-stays.

Above all, we are not simply a tourism enterprise. Within the context of broader peace-building work, the resources gained from these trips are used to continue our Alternatives to Violence Project (AVP) in prisons and schools. AVP is our social outreach work and since the South African government is unable to pay for this work, as are individual students and inmates, it is these trips that makes this work possible. So, every visitor who joins a tour is making it possible for one more person to participate in an AVP workshop, thus addressing the very high levels of violence in our country. Indeed, this has a very direct and positive, rehabilitative impact on inmates who participated in AVP while in prison, but who are now released and who continue to work with us. It is often extremely difficult to reintegrate into family and community after incarceration, and we offer one way of facilitating this process; not only does the released inmate experience a supportive environment when he meets visitors to his community who want to learn from him, but a powerful affirmative message is also given to his own family who witness that we trust him enough to want to work with him.
Popular similar holidays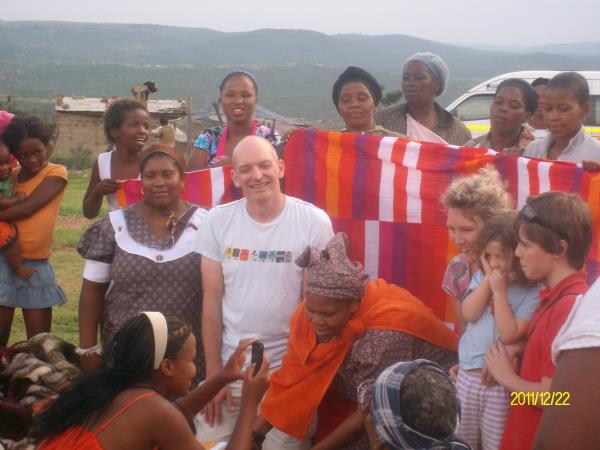 Get a first-hand experience of rural African life
From R600 - R900 per person per night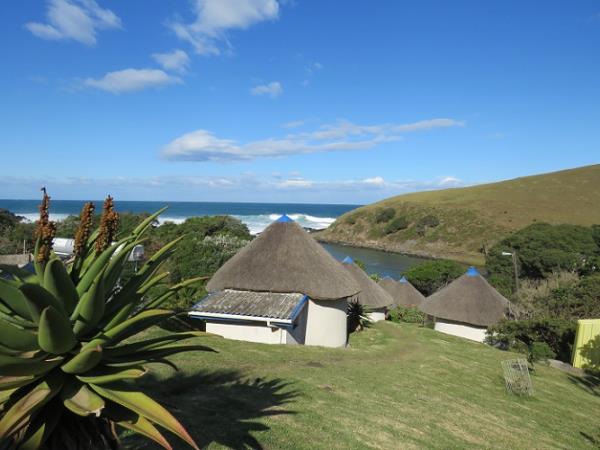 Lively beachside accommodation in South Africa
From R70 - R180 per person per night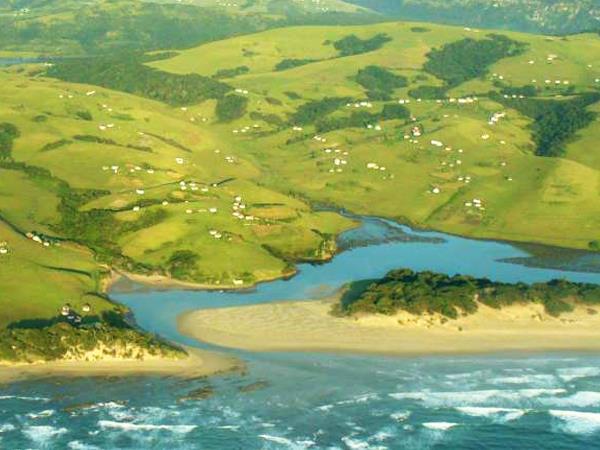 Visit a beautiful, remote part of South Africa
From R70 - R120 per person per night