Katete accommodation, Zambia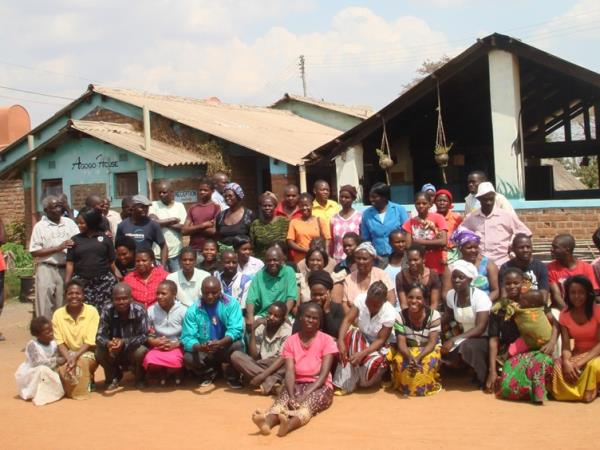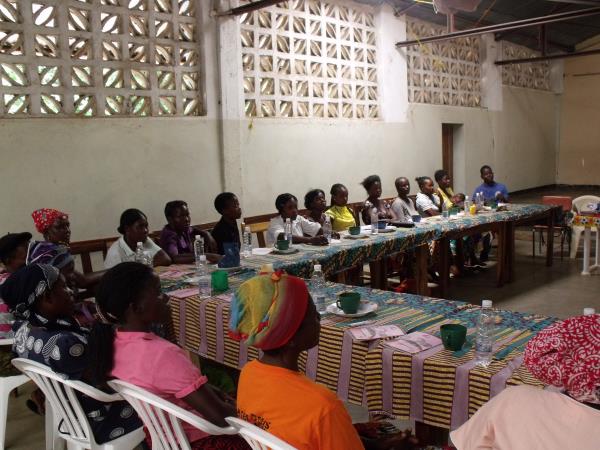 Description of Katete accommodation, Zambia
Holiday information
LGBTQIA+
Our partners behind this holiday promote inclusivity on all their trips and across their business and we are all committed to ensuring travellers face no discrimination on any part of the trip they control.
Responsible Travel
As the pioneers of responsible tourism, we've screened this (and every) holiday so that you can travel knowing it will help support the places and people that you visit, and the planet. Read how below.
Planet
The land was given to this community center by the Chief for development. The houses and land are owned by Community Management Committee, the members meet every Monday afternoon. Visitors are very welcome to attend these meetings. Some 14 000 people are represented by six headmen and ndunas (chief's messengers).

For 17 years we have worked on sustainable life-styles, for our people as well as for the environment. We use and teach conservation farming and permaculture methods, i.e do not use any chemicals, work with basins or ripping, and organic pest control. Demanding maize is being replaced by cassava and the missing protein in cassava provided by pigeon and rabbit breeding.

We recommend to save water by conserving rain water, use bag gardens and banana circles and try and have the locals use less water for their baths. We have planted some 400 trees every year on our two hectares and given seeds to villagers, but it takes a lot of care, water and watching out to get them to grow, not yet necessarily part of the local culture. We are building energy-saving mudstoves for our 85 colleagues and villagers, which is a success, as it obviously saves on firewood, and we are experimenting with various building materials as the only industry in Katete district, brick making, is using up all the forests there are.

We do forever recommend only to make babies, when one can afford the school fees - and we work on a balanced diet for the locals, who believe in nsima, i.e. maize pap only, to give them immunity and save on antibiotics. - There is no wildlife left in Katete to save, but we try and tell people not to kill the few snakes that are seen, as they, too, have a place in the eco-system.
There is education, formal and informal, for all ages at Tiko.
People
Tiko is a grassroots enterprise, only kept alive by donations from my friends and their friends and the income from the lodge and another l5 income-generating activities. The promise is to keep 85 families of nearly 700 going.
These 85 receive allowances only and help with food security, hunger help, shelter help, health, medication, education, transport - funerals. However, these last few years the stress was more and more on self-help and other than Tiko's activities to do with the restaurant (garden, orchard, farm, jam, peanutbutter, soap, carpets, tumblers, weaving, knitting, sewing, carpentry and more), there is our programme of '19 steps out of poverty for the subsistence farmer', with the teaching of compost, growing a number of crops, growing vegetables rich in vitamins and minerals and eating and selling pigeons and rabbits. This programme has been evaluated and works well with our crew. For the villages, more education is needed to continue, but also advocacy with permission for the poor villagers to have fences in the villages to protect their crops against wandering cows.

This programme developed from observing 50 home-based care-givers from as many villages, whom we trained for looking after AIDS patients in 2005. Since people with HIV infection need ten % more food, we trained these trainers in vegetable gardening and pigeon breeding. Seven years later, with regular monthly meetings, they reported to have managed to raise school fees, which is definitely one step out of poverty.

The latest is self-help, where the crew put in a little money every week and from the proceeds (the pay back loans with ten percent interest) they start small enterprises. Teaching costing and assessing profit is one of the regular features of the many meetings at Tiko.

Tourism in involved in every activity Tiko does and tourists and volunteers all remark on the family feeling at tiko and the uniqueness of the cultural safaris, the most outstanding one the ghost dance of the men in the village at night, with the deep drums, where the dancers are believed to be not people, but ghosts with magic powers. The atmosphere is truly extra-terrestrial and Tiko has permission to take its visitors to be 'flies on the walls'. The director is a cross-cultural psychologist and can explain how the people think the way they think differently from the way visitors do. Tikondane means 'let's love one another' and that is a fitting description of the glimpse of the 'real Africa'.