West Sussex B&B in Cocking, England
Responsible tourism
Responsible tourism: West Sussex B&B in Cocking, England
Environment
We are very conscientious about disposing of our waste and many of our guests do separate their waste out for us. All recyclable material is sent away via the local authority's recycling collection service. As all our food is freshly prepared we have a good quantity of vegetable peelings and much of this is gratefully received by our hens, who in turn provide us with fresh eggs for our breakfasts. What is unsuitable for the hens, together with fruit peelings, tea leaves, coffee grounds, and of course serviettes and newspaper, is composted and goes to enrich the soil of our garden and allotment.
Food for our Tea Room and B&B is sourced locally wherever possible. Buying locally definitely enables us to serve tastier, more wholesome food. We also feel it is vitally important to contribute to reducing the distance food has to travel to get to the shops, buying locally can do this. And the more locally we can buy food the less distance we have to travel to obtain it. There are many excellent pubs, restaurants, cafes and tea rooms in this area, and many are choosing to source their produce locally. These are the ones we like to recommend.
Community
Cocking is a community with ancient roots in the area. We have been a part of it for a more than seven years and are grateful for being so well accepted by our neighbours and friends. We are keen to support our local community, and apart from trying to be good neighbours, we help to run the new Village Hall, lead a local computer support group and are active at the local Parish Church. When our business endeavours allow us some spare time we enjoy taking part in local walks organised by people from the village.
Local businesses very much depend on each other to continue to function and grow. We have good contacts with local pubs and restaurants as well as other B&Bs in the area. This means we are able to contact our business neighbours to arrange meal bookings and accommodation. There are many fascinating places of historic and cultural interest in our area which we can personally recommend to our customers and guests.
We have plans to open up an Arts and Craft gallery on the Moonlight Cottage site. This will feature good quality art and craft from local Sussex artists and crafts people. We are especially keen to feature work that reflects the unique nature of our surrounding countryside; landscape paintings and photographs, items made from locally found materials and work that conveys the peace, tranquillity and beauty of Sussex and the South Downs.
Landscape
Many of our guests are walking and cycling on the South Downs Way. They have many questions, which we need to be in a position to answer! (Why are there so many cottages with bright yellow window frames around here?) They are keen to share their impressions and experiences while journeying through this unique landscape. Steve was born and brought up close to the South Downs in East Sussex and lived in West Sussex for many years before being 'exiled' to East Anglia. It is great to be back and we are both keen to share our love and knowledge of this beautiful part of Sussex with our customers and guests. The establishment of the South Downs National Park is such and important and positive step for our landscape and we are making our contribution in whatever way we can, taking part in business workshops, participating in online forums and becoming volunteer local rangers.
Popular similar holidays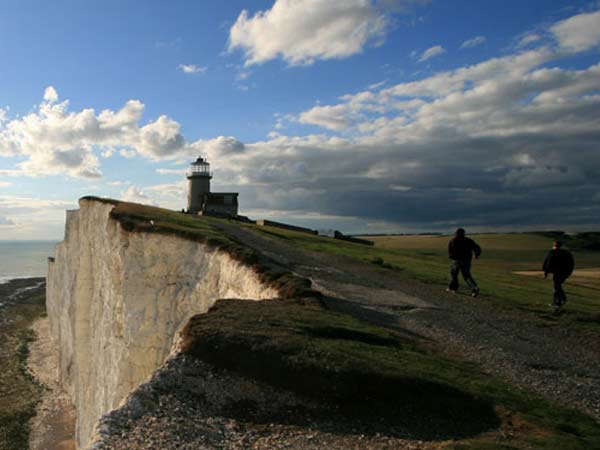 Beachy Head lighthouse B&B with panoramic South Downs view
From £138 - £210 per room per night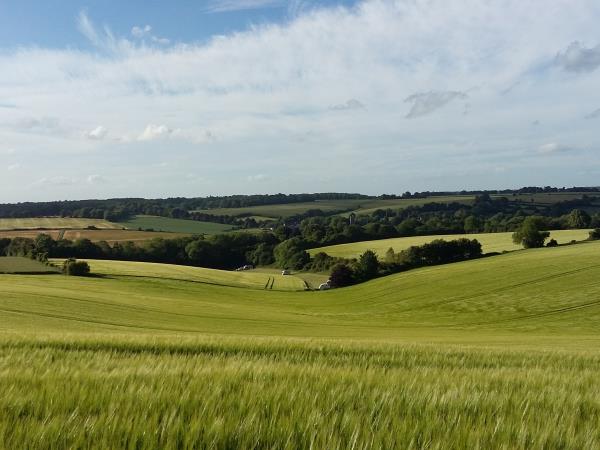 Tranquil caravan site in idyllic South Downs setting
From £10 per pitch per night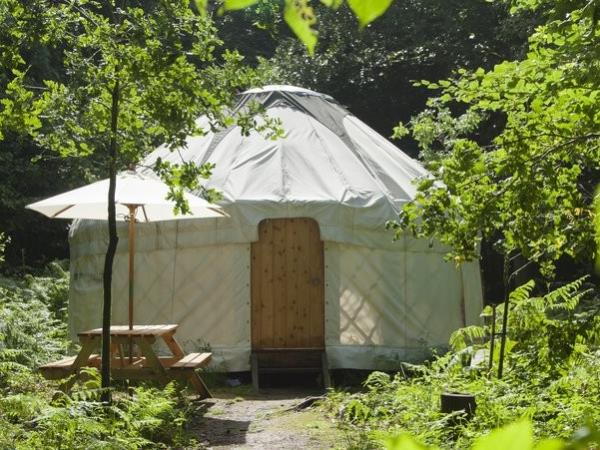 Elegant yurts in 150 acres of ancient woods river & wildlife
From £270 - £495 per yurt (3 nights)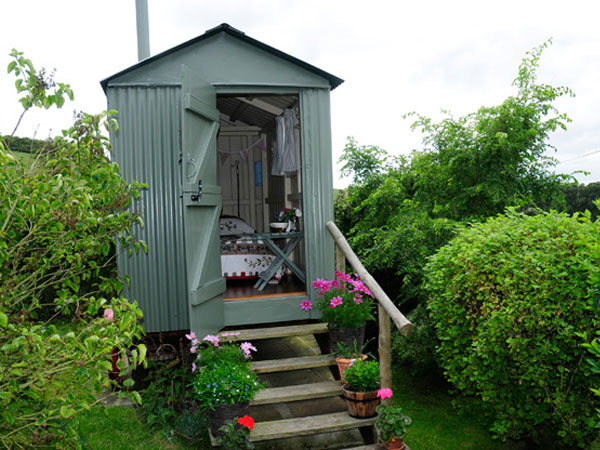 Experience a night in a shepherds hut in the South Downs
From £50 - £80 per accommodation per night