Responsible tourism
Responsible tourism: Dominica guest house
We heat the hot water for the showers and dishes from solar panels on the roof. We have never run out of hot water for these two uses. We minimise energy use by using energy efficient light bulbs and appliances where possible and turning off lights and appliances when not in use. We collect rain water for use in the garden and we have showers and half flush toilets to reduce water use. We have a laundry scheme where we only change towels and sheets every 3rd day or when guests request them. We use green cleaning products such as ecover in the property when they are available. We cultivate our garden without the use of pesticides and fertilisers.

We encourage wildlife in our garden with our "wadi" stream and leaving much of the grounds uncut to encourage wild flowers. We compost most of our food waste and garden waste and feed all our food waste to our dogs and staff takes home to feed their chickens and pigs. We recycle glass, plastic and paper as much as possible and have facilities for our guests to recycle their waste too.

We try to run a paper free office and reuse stationary as scrap paper. When recycled paper is available we buy it. We have a book table that has many small booklets about Dominica where our guests can get information about the conservation of the natural environment and encourage them to use public transport.

We employ all local staff. We buy all local produce grown in Dominica for the guests and our meals. We support the local community by very quietly (in fact we ask them not to tell anyone) supporting computer maintenance for the local primary school. We also make occasional donations to the day care facility at the school. We encourage our guests to visit local attractions, eat in local restaurants and buy local produce. We also encourage our guests to use public transport or local services.
Popular similar holidays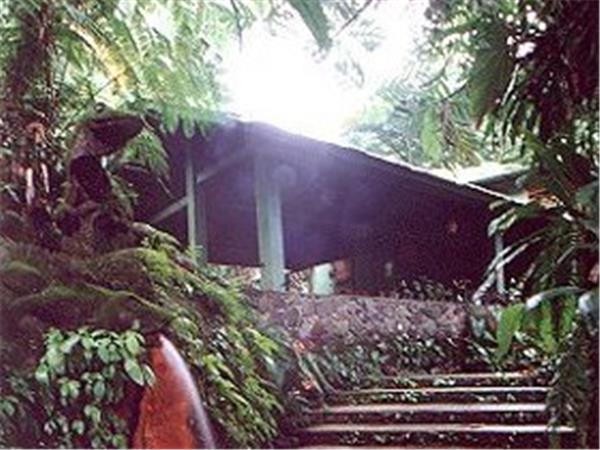 A small hotel set within mountain rainforest wilderness
From US $110 - US $130 per room per night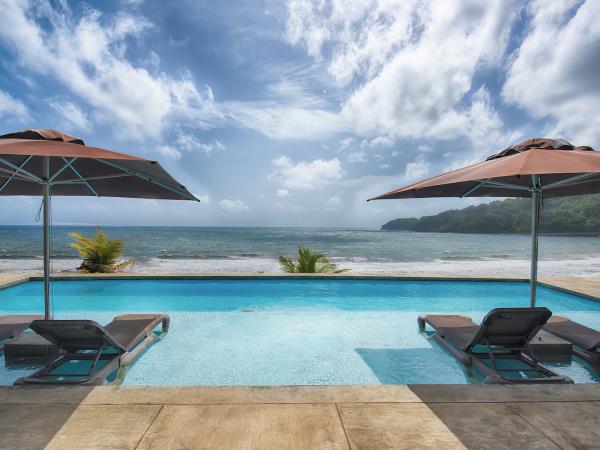 Indulge your senses, where nature meets luxury
From US $210 - US $545 per accommodation per night (sleeps 2)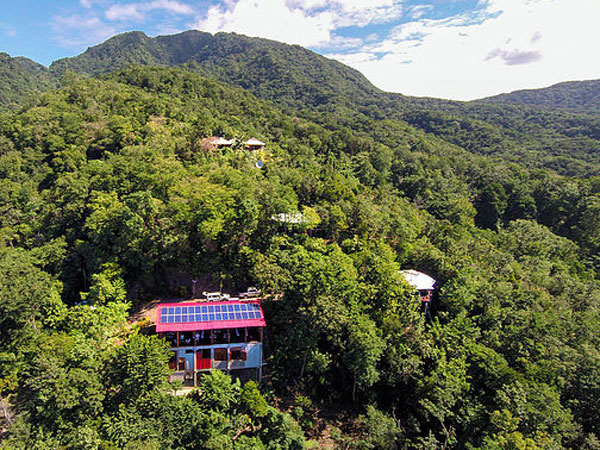 Breath-taking sea views from open-fronted wood cottages
From US $145 - US $195 per accommodation per night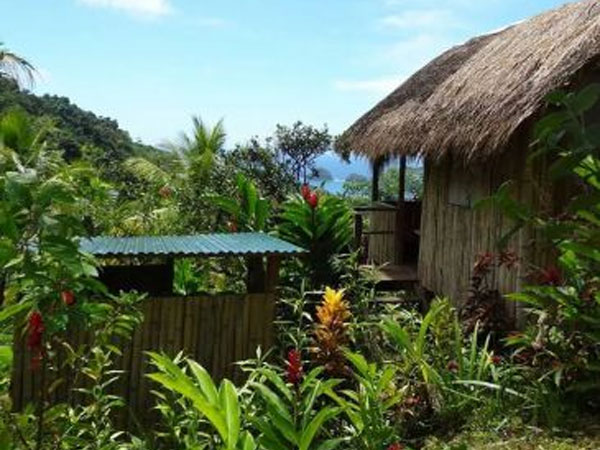 Experience life simply in the captivating nature of Dominica
From US $45 - US $55 per accommodation per night (sleeps 2)