St Lucia Guesthouse, Caribbean
Responsible tourism
Responsible tourism: St Lucia Guesthouse, Caribbean
Environment
We minimize our electricity consumption by using energy efficient light bulbs. If not in use we turn lights and energy-using appliances off as much as possible. We also encourage our guests to switch off their fans and lights in their rooms when not present. Our outside lights only turn on by registering a movement. We collect rainwater in a large cistern under the house and this supports all the water (except the drinking water) which our guests use in showers, toilets and basins. In addition we have a large tank outside which also collects rain water to use for the garden. Our green garbage we dispose off in our garden compost.
We encourage wild life in our garden by planting a lot of flowers which bloom different times in the year and this attracts a big amount of birds (especially hummingbirds), butterflies and insects. We also feed all kinds of birds around the house. All our food waste goes to the dogs and cats, and they eat the chicken bones, vegetables etc.
We separate our garbage,- the organic goes to the compost and paper we try to burn. Unfortunately St.Lucia has no way of recycling plastic etc.,- thatís why we have to give it to the garbage truck, which comes here on Mondays and Thursdays. We try as much as we can to sell all our drinks in glass bottles (no plastic or tins) and we can return it for money to the shops. The jam containers we give back to the sales person who then can use them again. We also collect all our egg boxes and they go back to the egg (farmer) supplier who will also use them again.
Community
We support the community in buying as much as we can locally. We purchase goods in the local supermarkets and fish from the local fishermen. Every year we donate money for sports and family events/fun days etc. We often take our guests out to these events so in that way they support the events by buying drinks, food etc. from the local vendors.
We send our guests out in the community to get a taste of the local live and culture in St.Lucia. Also we only sell basic drinks and no snacks, so that our guests go out in the community to buy their own things there. We also recommend local restaurants where they serve local produce. Our guests get encouraged by us to buy (if interested) craft items in the nearby communities.
We have 2 loyal employees Noelita (housekeeper, works here 23 years) and Louis (gardener and handy man, works here 15 years). I have sent Noelita last year on a special hospitality training to a seminar in a large hotel nearby. I think this is very important, because it gives her knowledge and skills in the industry, as well as she has an opportunity to meet other people with the same profession. It upgrades her life and she as well can pass on her knowledge to other people in our community.
We participate in beach clean up days and other fund raising events, which help the community.
Also, as mentioned before, we encourage our guets to spend their money in the community when they go out or going to events and parties. Our employees and maintenance workers are from nearby villages and out of our community.
Popular similar holidays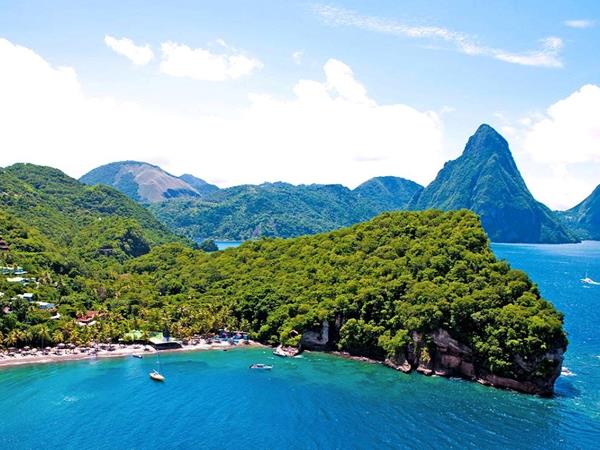 A Classic Caribbean Resort - Tranquility, Romance, Adventure
From US $365 - US $1050 per accommodation per night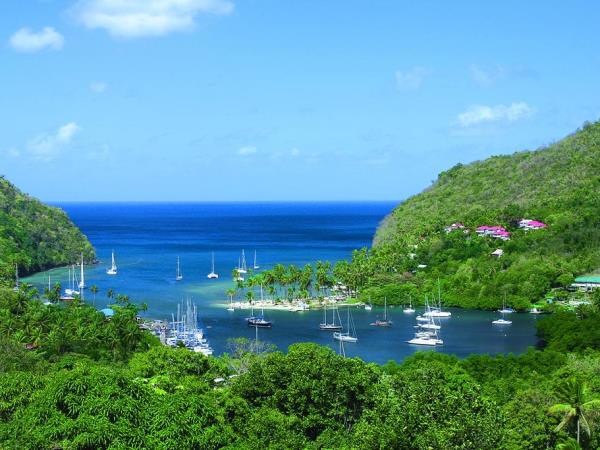 Waterfront B&B in the most loved & beautiful Caribbean, bay
From US $160 - US $200 per accommodation per night (sleeps 2)
A cornucopia of organic architecture celebrating nature
From US $1050 - US $3050 per accommodation per night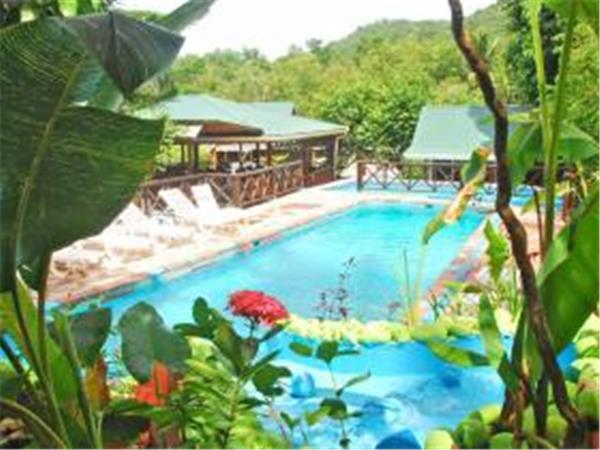 Small hotel in beautiful Marigot Bay, St Lucia
From US $85 - US $95 per accommodation per night