South Downs eco campsite, England
Responsible tourism
Responsible tourism: South Downs eco campsite, England
Environment
The Sustainability Centre aims to educate, enable and inspire people from all walks of life to make positive changes to the way they live and work. As part of this vision we aim to manage our land, our charity and our businesses as working examples of sustainability.
We practice and promote sustainability as a process of making decisions which balance economic, social and environmental factors for positive benefit. We nurture people and ideas. And in an increasingly uncertain world, we aim to provide positive messages and practical solutions for dynamic, creative change.
Sustainability is about treating the Earth as if we intend to stay. But it doesn't only mean living in a 'green' way. It asks searching questions about how we can balance economic, social and environmental factors to create a better world for everyone in it.
The realities of climate change, drought, dwindling resources, wasted energy, conflict and social injustice are becoming more and more pressing. We believe we can all make the decision to live in a way that's better, greener, happier and more just.
Sustainability has three key strands:
Social; ensuring a strong, healthy and just society for existing and future communities.
Economic; where environmental and social costs fall on those who cause them, and resources are distributed fairly and efficiently.
Environmental; respecting and protecting the limits of the planet's environment, resources and biodiversity.
By acting in a more sustainable way, based on thought, fairness and understanding, we can develop a world that future generations will thank us for. It can start here. Our aim is to open ears, eyes and minds and, we hope, inspire us all to act differently.
Community
We welcome families and schools; professionals and special interest groups; walkers and cyclists on the South Downs Way; children and young people; and simply anyone with an interest in what we do. Learning, discovering, bonding and even marrying are just a few of the reasons to spend some time here at Sustainability Centre.
Here on the South Downs, we provide a beautiful and inspirational backdrop to a host of activities, courses and events. From hedge laying and permaculture to managing woodlands and converting your car to veggie power, we offer a wealth of inspiring courses on sustainable living and working.
In accordance with our ethos, the building of the classroom has provided a number of educational opportunities for adults, children, and school groups including 4 five-week building apprenticeships and clay inspired activities. Sustainability is now an issue that schools are keen to address, both inside the classroom and through organised visits.
Indeed, The Sustainability Centre is delighted to have welcomed more schools, and more school children, in 2009 than ever before. Nestling under a canopy of broadleaf trees and a yew grove, our natural burial site lies in a peaceful and secluded corner of The Sustainability Centre.
It is bordered on three sides by woodland, creating a true sense of intimacy and privacy. Part of the South Downs National Park, the south side overlooks a 50-acre sheep pasture and, on a clear day, gives breathtaking views across Hampshire down to the coast. Many families have found great comfort here, laying their loved ones to rest with natural and simple dignity.
Landscape
We are part of the National Park landscape, not just 'in it'. We get involved with local events and host our own to encourage people to come and learn about the changing landscapes around us. Both children and adults can learn about the uses, and abuses, of the Park and how we can live better in our surroundings.
Our landscape type is chalk downland at the western end of the South Downs, composed of a mosaic of different field sizes, soil types and extent of tree cover. We are on the prominent chalk ridgeline that leads towards a series of hills located at Butser Hill, Old Winchester Hill and Beacon Hill from which you can get great panoramic views. Another important part of the downland mosaic type is that it has a mixture of 18-19th century arable fields and early post medieval pasture fields with surrounding woodland producing a mosaic of habitats that support arable weeds and farmland birds. Also, the area has a number of different monuments including long barrows, round barrows and linear boundary earth works providing evidence that the land was valued as a ritual landscape.
We have new buildings that compliment the landscape and old ones that we have renovated to be more sympathetic to the landscape. We improve our 55 acre piece of land by introducing habitats and biodiversity, and use our resources in a sensitive and creative way. The site was an eyesore and is now becoming a beacon of sustainability and good practice.
Our 'South Downs Experience' school residential shows how food and farming interact with the landscape and land use changes over time.
Popular similar holidays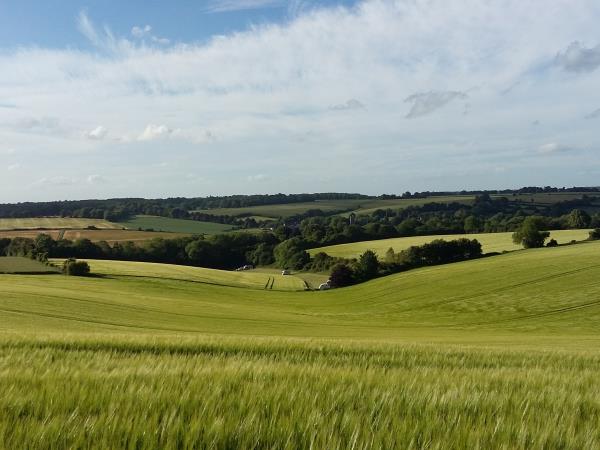 Tranquil caravan site in idyllic South Downs setting
From £10 per pitch per night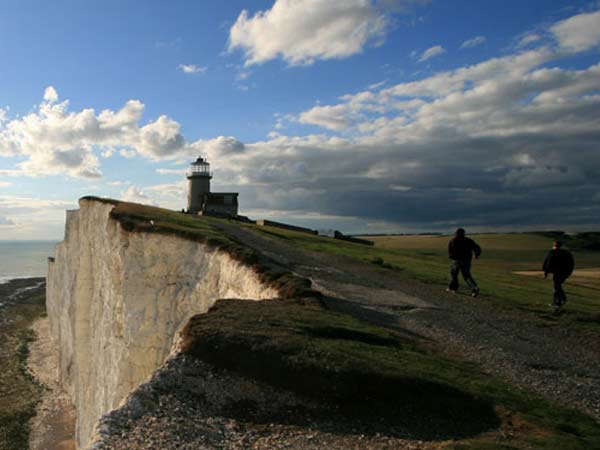 Beachy Head lighthouse B&B with panoramic South Downs view
From £138 - £210 per room per night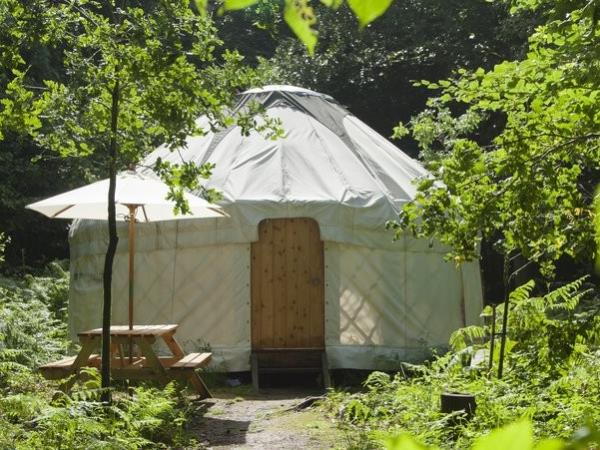 Elegant yurts in 150 acres of ancient woods river & wildlife
From £270 - £495 per yurt (3 nights)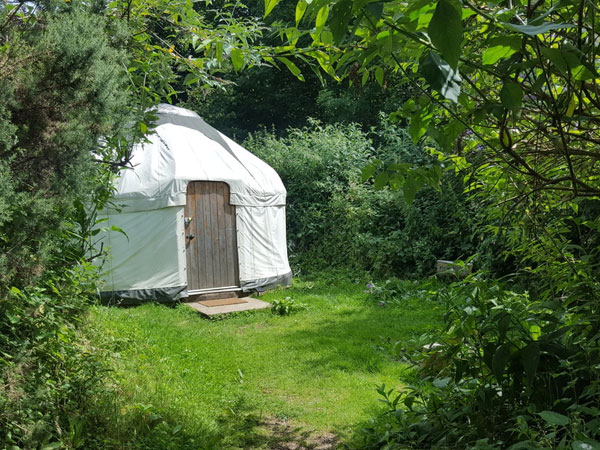 Peaceful, woodland setting with the environment at its heart
From £69 - £79 per accommodation per night