Alton studio apartment, Hampshire
Responsible tourism
Responsible tourism: Alton studio apartment, Hampshire
Environment
I have always kept a keen eye on what is happening environmentally. I have worked hard to change the way I run my business and have now been awarded ' Silver' with The Green Tourism Board Scheme. This requires me to be constantly reassessing how I run the business and to be in compliance with local legislation too. It also means special attention must be paid to marketing and management, energy and efficiency, water usage, purchasing environmentally friendly products and many more criteria. Though it is fairly strict it has allowed me to really show my commitment to the local landscape. The apartment is all electric with timers and bye-bye stand-bys for the guests to use. With a temperature card for guests to keep an eye on their own useage of our heat resourses, hot water flasks to reserve the hot water from the kettle which was unused, and most of the lights are eco bulbs with high watts for the ease to work read and relax.
I have help write the 'Green Audit' system for Accommodation in East Hampshire. I practice what I preach and encourage all my visitors to understand how and why small actions all help, not just on holiday but at home. On my website I have a 'Green Mission Statement' which I hope instills into potential guests how important I think it is to try and protect the environment.
In practice this means that I give out information about all of the ways to get to the accommodation. There are bus routes to all of the local towns and cultural cities of interest. There is also a train station just five minutes away giving a mainline route into London. We try to encourage people to use this over cars if at all possible. Here in Alton there is an electric bike hire in walking distance from the apartment, the busses stop on the otherside of the green.All the shops and markets are 5minutes walk away on the flat.
I have compiled a booklet about the wildlife that has and can been seen from the apartments front door during the day and in the early evenings,duskm and at night.
Community
Within the local village I support the One Day event which is held annually to raise money for a local charity which is chosen each year. The day long event is based on Victorian Cricket (visit www.oldfashionedvictoriancricket.com) which this year raised an amazing £8.000 for the Trealors School here in Alton, supporting the students with physical disabilities.
I also support ALFI when I can, this is a volunteering group looking after areas of land within Alton. Alton Local Food Initiative. ALFI (Alton Local Food Initiative) was kicked off back in 2009 to encourage and help the village community to get involved in organising, planting, growing, buying and eating local, responsibly-produced food. ALFI's activities involve people in volunteering, working together and making new friends along the way.There is the local craft and food market, which is a must to go to, and all the dates are accessible in the apartments literature. I also support the local restaurants and coffee shops by offering a map with all the foods and eateries that are in easy walking distance.
Growing food has quite a therapeutic effect and also has the benefit that, if done well, the results of the labour can be enjoyed and eaten. ALFI's practical activities also really help to get those involved to begin to learn the best ways to grow fruit and vegetables, give them some healthy exercise and fresh air, and for those new to gardening ... the incomparable pleasure of seeing their vegetables and fruit grow. I also have an allotment, which where possible share my produce with my visitors and guests, either fresh from the garden or as a pot of jam or chutney.
There are many local attractions to go and visit particularly for those who love literature the Jane Austen Museum in Chawton is nearby and a must see for many visitors who want to go on a local walk. The quiet corner of Hampshire through which this walk passes seems like the kind of countryside in which nothing much ever happened. Yet in the late 18th and early 19th century it inspired two famous writers - Gilbert White and Jane Austen. After a section over wide upland fields to East Worldham, the walk first plunges into the delightful arcadia of woods, hangers and hidden pastures that surround Selborne, about which White wrote his famous Natural History. From there, it crosses wooded Selborne Common and gentle ridges of downland to Chawton, the home of Jane Austen for the last eight, and most productive years, of her life.
Landscape
The studio apartment is hiding behind the listed house in its grounds. Here I have accumulated folders, files, website links and will even lend you a laptop to find all and everything to do in this area, with or with out children.
Step out of the apartment to view the Butts, with the watercress steam train crossing your horizion beyond the Green itself.Just beyond the train line is one of the entrance to South Downs National Park, with the hills and Hangers on the sky line. ' The Butts' was common land for Archers to practise their skills, is still a wide open space but now in The Conservation Area of Hampshire and the boundry is marked by Horse Chestnut trees. The centre grass area is used for gently leisure pursuits with children and families all alike sharing the space for picnics and ball games and wonerful star gazing.Not to forget the tradional chartered fair which comes twice a year (May and September).
Maps, walks and how to rent a bike, even borrow one of ours.There is something for everyone. Walks and cycle routes, trails and bridle ways which lead you to our wonderful views, Hangers, Hollows and Woodlands. Not forgetting the rivers, streams, ponds and lakes which hide away not only trout and watercress but wild life beyond belief. Farms and local food easily sourced either at the local markets or at the farms themselves. A lifestyle nearly forgotten by the hustle and bustle of town and city life. There a walks right outside our front door, and the ancient Chawton woods are 10minutes away by foot.
We are 400 meters outside of the South Downs National Park Boundary so share some similarities in landscape. The apartment is located on downland mosaic with greensand terrace to the east and Clay plateau to the west. Downland mosaic is characterised by gently rolling chalk landscape eroded by dry valleys that form tributaries to the River Wey with a series of hills creating the eastern edge (greensand terrace) e.g. Selbourne Hill and Noar Hill. The view is lovely and the varied topography and features always make it interesting to explore.
History, heritage, peace and quiet and rural beauty are all here. With buses which take you to our Cathedral cities Winchester, Chichester and Salisbury there is so much to explore and its right on our doorstep.
Popular similar holidays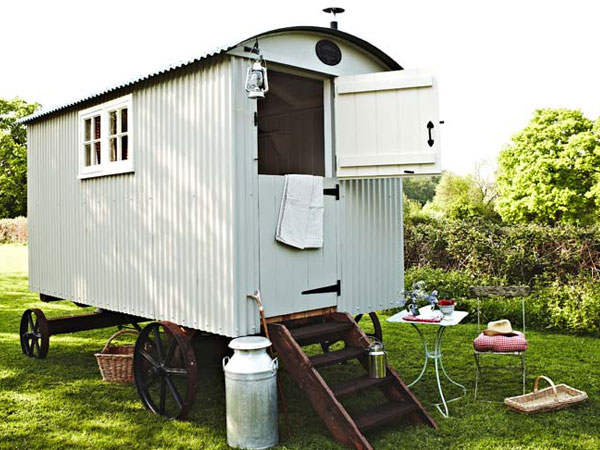 Magical shepherds hut retreat in the Sussex countryside
From £100 - £120 per accommodation per night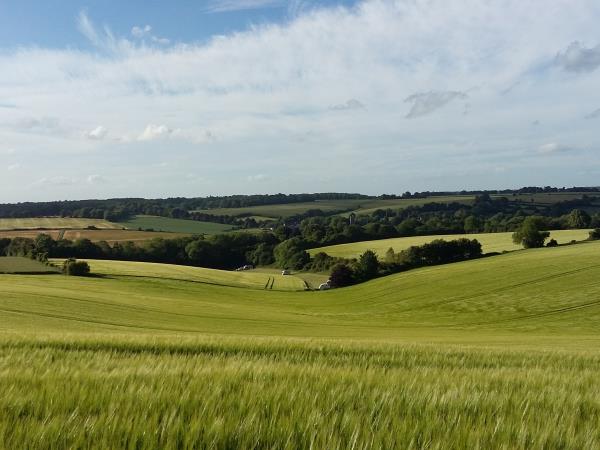 Peaceful caravan site in idyllic South Downs setting
From £8 per pitch per night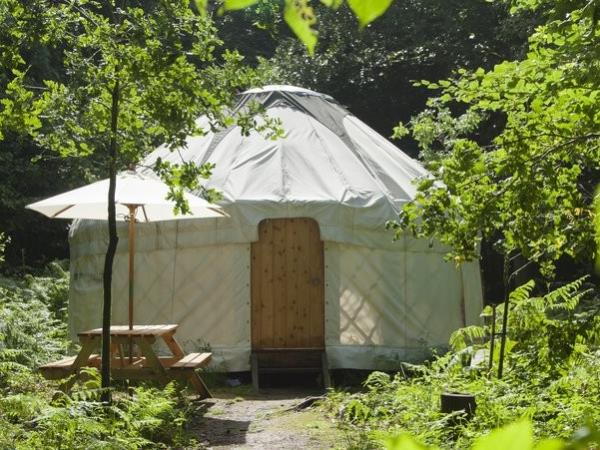 Elegant yurts in 150 acres of ancient woods river & wildlife
From £270 - £495 per yurt (3 nights)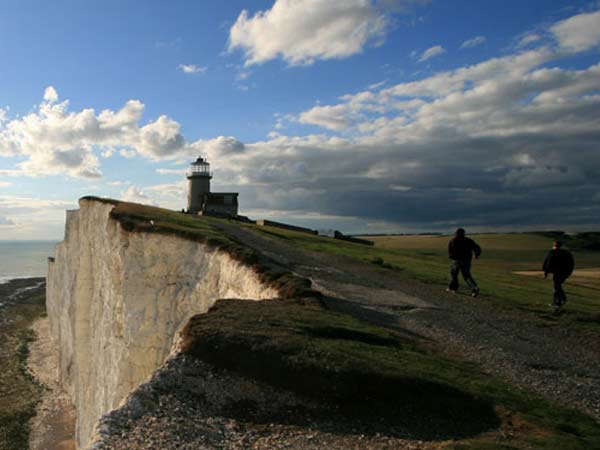 Beachy Head lighthouse B&B with panoramic South Downs view
From £138 - £210 per room per night