Dominica self catering cottages, Caribbean
Responsible tourism
Responsible tourism: Dominica self catering cottages, Caribbean
Environment
We have been using solar in varying degrees for many years and are now run our 5 cottages all on solar power. A passive system seemed better for our area as we have so much sea salt in the air and running parts don't always agree with the salt!
We also encourage all our guests to join us in composting their organic matter and supply compost buckets etc. for them. The compost we end up using on our gardens of course. As there is no recycling on the island (expensive for a small island) we try to keep our garbage down as best we can . Things are not often "thrown out" but find new homes and new uses ! Chairs getting new legs or backs, tables being refurbished.
We are blessed to have the large leatherback turtles laying their eggs on the beaches by us so we do try to encourage our guests to take advantage of this wonderful opportunity and, at the same time, to support the local initiative in helping these marvellous entities to survive.
Our bus system is quite affordable and we generally advise our guests to take advantage of it when possible. Living in a rural area though it is not always so easy. When they do use the system though they are enchanted with the way they quickly become involved with the local community. You learn everything that is going on as the passengers thoroughly discuss each thing that happened in the village !
Community
Since we are in a rural area we have always been aware of how important it is to include the neighborhood in whatever endeavor you set forth on.Since we were one of the first tourist businesses in the area we have been a part of building it up, encouraging the young people to get their guiding course etc. and then sending our guests to them. We were part of the first Tourist Association in the area which has now amalgamated with the local businesses to promote things like Carnival shows , help for the aged etc. The local restaurants are all written up in our information packages and we also give them good verbal reports as well as enjoying their cuisine ourselves.
It has always been important that the community grew along with tourism and this seems to be happening in our little area. Some of our staff have been with us for almost 20 years now and our newest staff member just 10 months. We have five main people, which sounds like a very small group, and then our more casual folk. This makes up our part time management, cleaning staff, groundskeeper, early evening security . Others we rely on for tours, painting etc.
One of our more popular guide trips that we offer is a very relaxing day where you walk to one of the local beaches and spend time snorkeling or helping to fish. The guide with you will cook on the beach with all local produce and what you have caught as well. He is an incredible aware young man and well versed in all the old folk lore , plants, medicinal properties of them etc.
Truly a day without stress or any sense of being other than "in the moment"
Popular similar holidays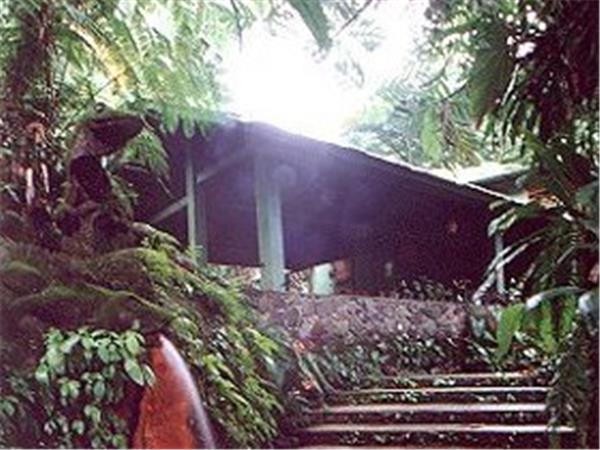 A small hotel set within mountain rainforest wilderness
From US $110 - US $130 per room per night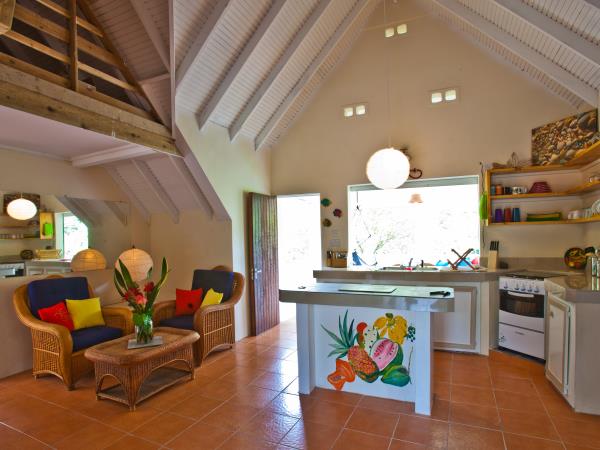 Delightful Cottages in a tropical garden, river, forest
From US $125 per couple per night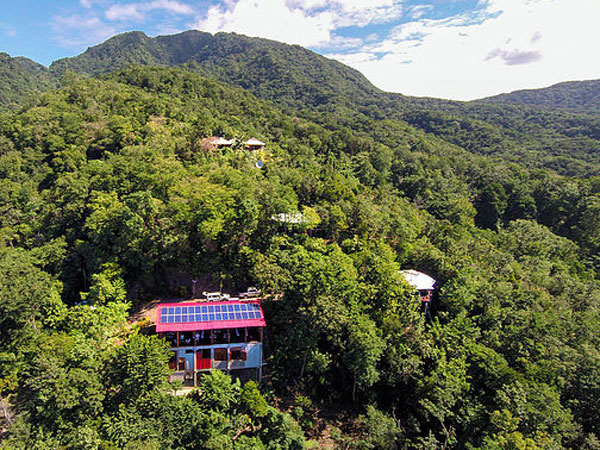 Breath-taking sea views from open-fronted wood cottages
From US $145 - US $195 per accommodation per night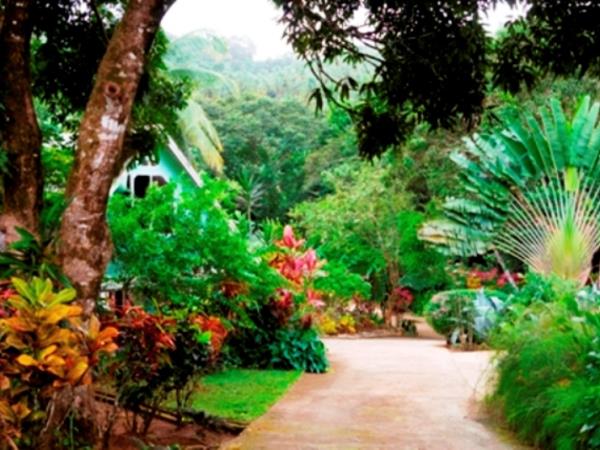 Delightful Cottages in a tropical garden, river, Plantation
From US $100 per couple per night