South Downs rural B&B nr Chichester, England
Description of South Downs rural B&B nr Chichester, England
4 star, Green Tourism Business Scheme - Gold, Bed and Breakfast located in a perfect rural location between Kingley Vale National Nature Reserve and picturesque Bosham Harbour. It is just minutes from Roman and Georgian Chichester, the Cathedral, Bishop's Palace Garden, two theatres, award winning Pallant House Gallery and the new district Museum with its Roman remains. Fishbourne Roman Palace, West Dean Gardens, the Weald and Downland Museum, the local clock museum the "Time Machine" are all within easy reach along with Goodwood House, Stanstead House and Goodwood Sculpture Park.

Put on your walking shoes to explore the four delightful Downland villages in our parish and the Downs, using one of our 8 circular walks from the house between 2 and 7 miles, or walk to the Harbour Path at Bosham. Bring/hire a bike - the South Coast Cycle Path passes through the south of the village and connects with two interesting routes taking in places of interest or exploring the harbour. Plenty to interest the keen photographer, birdwatcher and artist.
Rooms, food and facilities
The Guests' entrance is adjacent to ground floor accommodation. One double room with kingsize bed and adjoining private shower-room or a cosy double with ensuite shower-room. Each room is provided with Free WiFi, flat screen freeview TV/DVD/radio, hair dryer and wind-up torch. Hospitality tray comprises: fair trade tea, coffee, drinking chocolate and sugar together with speciality and fruit teas, bottled water and fruit squash, biscuits and sweets. Also provided are: Shampoos, conditioners, showergels, liquid soaps, sanitizer and tissues. A selection of books and magazines together with copious amounts of local information, available, to help you discover all this delightful area has to offer.
How to find us
At East Ashling. On B2178 between Chichester and Funtington.
No. 54/56 buses run between Chichester and Petersfield via the village.
Nearest train station is BOSHAM just 1 1/4 miles from village.
South Coast Cycle Path runs through the south of the village.
On making a booking a Location Map of our village will be emailed along with your Confirmation form.
Responsible tourism
Responsible tourism: South Downs rural B&B nr Chichester, England
Environment
We encourage wild life with three bird feeders, nesting pouches, birdbaths, and a recently installed home-made bee box to encourage solitary bees for pollination. Between the two guests rooms is a Guest Library where we keep a selection of recognition books on birds, trees, shrubs, butterflies, wild flowers, and as members, the Sussex Wildlife Trust's "Where to see Wildlife in Sussex" along with many other of the Trust's interesting pamphlets with details on nearby Levin Down Nature reserve and all their other Reserves in the surrounding area. It is a pleasant walk through the lanes to the access path to Kingley Vale Nature Reserve, the Nature Trail and the incredible 1000 year old yew forest. Guides are available for guests listing the amazing variety of wildlife they might possibly spot there.
We do lots of things to reduce waste and minimise our consumption of energy and water. We have, recently, taken part in the "Love Food Hate Waste" campaign. For the last 2 years I have been associated with the local Clock Museum where the owner curator runs courses for youngsters called Reclaim Fun. The children have a wonderful time taking apart disused mechanical and other items that may otherwise have been taken to The Dump, discovering how they are made and recycling all the various elements involved.
Community
Guests are given a map of the immediate area pinpointing the churches, pubs and restaurants with the intention that they support the local economy. Ten of the pieces of pine furniture in our dining/sitting room were made by Sussex Craftsmen to our design. Many of the paintings, wall hangings, patchwork quilts and other decorative needlework and pewterwork are home made. Guests are shown a brochure about all the crafts people working in the Craft centre at nearby Bosham when I tell them all about the village and what it has to offer in the way of historic interest. Guests have copious amounts of information on all the cultural attractions, the sort of refreshments they can find there and each has its own shop showcasing local products by small producers. Many of our guests take craft courses at West Dean College and the Weald and Downland Museum.
All our building, electrical, plumbing and decorating work is carried out by workers from the Parish. Along with a map pinpointing local amenities we offer lists of anything a guest may need – newspapers, snacks, drinks, Post Office, cash machine, and where to find them, in the belief they will help swell the local economy. I collate menus for all the 3 local pubs/restaurants and a delightful thatched restaurant offering local foods. Adsdean Farm, the source of my free range breakfast foods, won Sussex Farmer of the year award in 2008. I encourage guests to visit the farm and take home some local foods. Local menus help guests make a choice and the popular well thumbed "Eating Out Book" compiled by guests leads to recommendations and satisfaction.
Landscape
We are both privileged and delighted to live in the South Downs National Park. On my first excursion through Kingley Vale and the climb to the top of Bow Hill I saw the four large barrows for the first time. These are known as the Kings Graves or The Devil's Humps. The views are spectacular. To Chichester and its Cathedral, to Goodwood, to bobbing boats at Bosham Harbour and on a fine day the Isle of Wight. Below the hill is the largest Yew forest in Europe with 30,000 trees. Looking down on the Vale, Sir Arthur Tansley, founder of the conservation movement thought it the finest view in Britain. He was not the first to note the beauty of Kingley Vale, it is said that King Charles II rode along the Monarch's Way during his flight from Worcester in 1651, drew rein and exclaimed "England is surely worth fighting for" and I hope all our visitors will leave with the same impression of our lovely area. Forming a walking group way back in the 1980's for the local WI I got to know the area intimately and this is reflected in the walks I have devised for our visitors. The Ashling Woods approaching Kingley Vale are a wonderful sight in bluebell time. All who live in the Kingley Vale are passionate about keeping it unchanged for future generations. Some things never change, a picture of Knight's East Ashling Forge in 1910 just a few yards from our home looks completely unchanged along with the name of the owner, Mr Knight. Let us hope that this lovely area stays just the way it is for future generations and for our guests to enjoy.
Popular similar holidays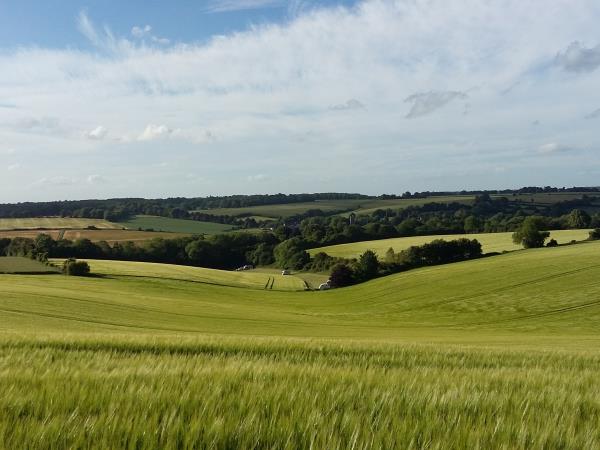 Tranquil caravan site in idyllic South Downs setting
From £10 per pitch per night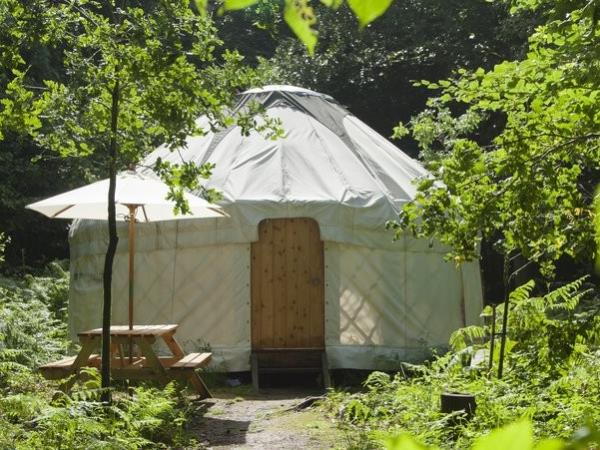 Elegant yurts in 150 acres of ancient woods river & wildlife
From £270 - £495 per yurt (3 nights)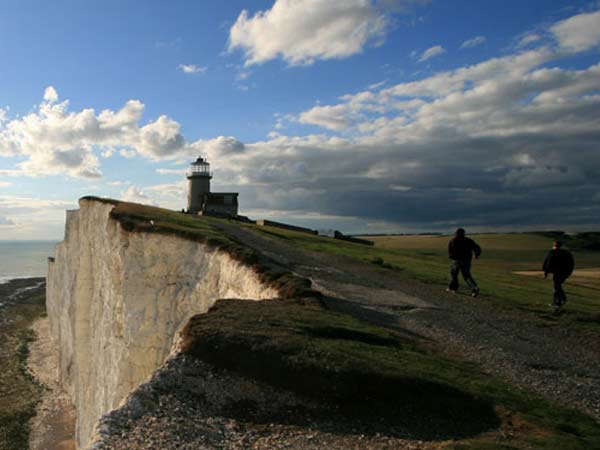 Beachy Head lighthouse B&B with panoramic South Downs view
From £138 - £210 per room per night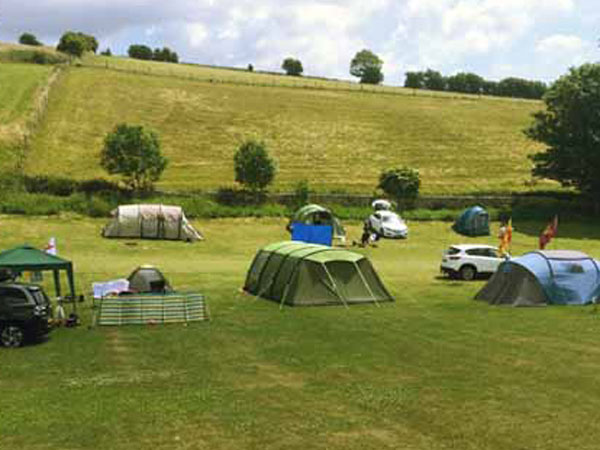 Housedean Farm Campsite on the South Downs Way near Lewes
From £6 - £10 per person per night