La Gomera resort, Canary Islands
Responsible tourism
Responsible tourism: La Gomera resort, Canary Islands
Environment
The Hotel Jardin Tecina, a hotel company on the island of La Gomera, situated near Garajonay National Park is conscious that protecting the environment will contribute to sustainable development. We desire to integrate in this fragile natural environment and refrain from exerting pressure on its surroundings, as well as to meet its fundamental goal of providing the fullest possible satisfaction to our guests. To know and meet the implicit and explicit needs and requirements of our clients, paying particular attention to detail and, by pursuing excellence, to offer them a warm and interesting stay in our hotel.
In our opinion, the main task of our policy is to lessen the impact caused by the consumption of water, energy and materials and the generation of waste in the course of our business and in the services provided (accommodation, board, leisure activities). Our commitment to continually improve the efficiency of our processes and prevent pollution guides us in our efforts to lessen the impact of our hotel's facilities, activities and services, and offer products and services that allow us to exceed the expectations of
our guests.
It is our belief that excellence is achieved by motivated individuals and that success is the responsibility of all our staff. We will therefore endeavour to ensure that all HOTEL JARDIN TECINA employees receive information and training to help them understand both the quality and environmental aspects of their work and also the hotel's environmental strategies, thus enabling them to collaborate fully in their implementation and attainment. We will also make all staff aware of the importance of their cooperation and suggestions.
We provide relevant information to the public on our company and we work together with the local community to protect the environment, achieve economic prosperity and maintain the identity and culture of the area.
Community
From the very beginning the Hotel Jardin Tecina has engaged in responsible marketing which evidences its commitment to its natural surroundings, as is clear from the following examples:
The Hotel's advertising brochure is a map of the island which is distributed free of charge to guests and also to potential clients in publicity campaigns. One side of the brochure has a detailed map of the island and its roads, with details of walking trails.
The Hotel provides information on cultural and traditional activities (walks and boat trips led by professionals, showing of films on island life and customs, videos on marine life, etc). An extensive range of materials on local scenery, animal and plant life, culture, music, local crafts and gastronomy, is available in the Hotel Reception.
Integration of tourists in local uses and customs. Canarian cuisine - a form of local culture - is a permanent feature of the meals served in the hotel. Information is given to guests on local cultural activities and popular fiestas and dances. A Canarian Dinner organised every week includes an exhibition of old local photographs, sampling of typical products and a performance by a folk
group from the area.
Hotel Jardin Tecina's commitment to society is not new. From the beginning, the Hotel has set out to be a socially responsible company committed to actions in support of the local community and the wider area and to assisting NGOs dedicated to the integration of less-favoured groups.
In the town itself, this commitment is reflected in employment provided directly by the hotel, without discrimination in terms of gender or nationality, as well as through direct and indirect cooperation with cultural activities (festivities committees, sports clubs, cultural institutions, etc.
Popular similar holidays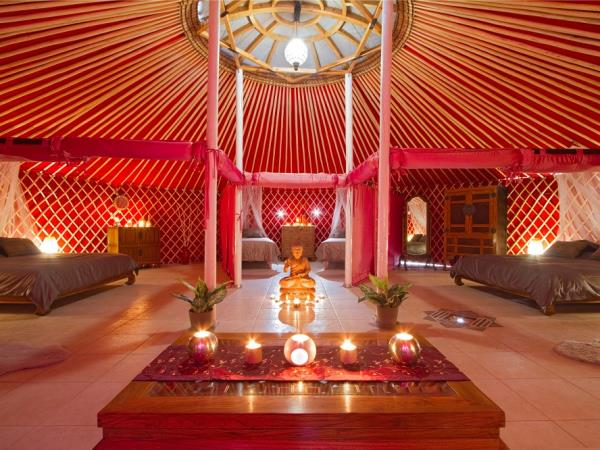 Luxury large yurt, inc Hybrid car & airport transfers
From €2100 - €2730 per accommodation per week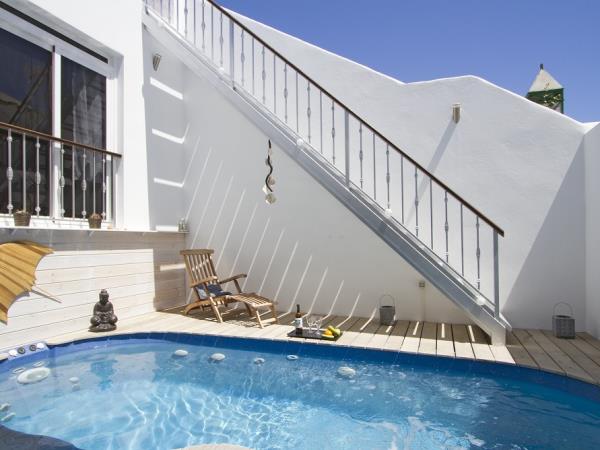 Beautiful Villa 100mt to beach, private plunge pool & Wifi
From €945 - €1365 per accommodation per week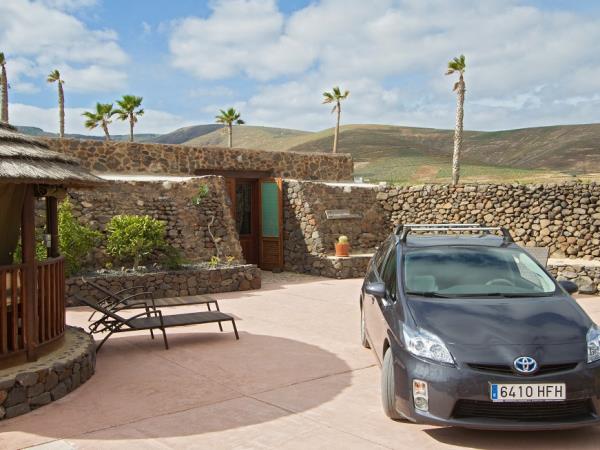 Beach setting, inc Hybrid Car & airport transfers, Garden
From €1890 - €2765 per villa per week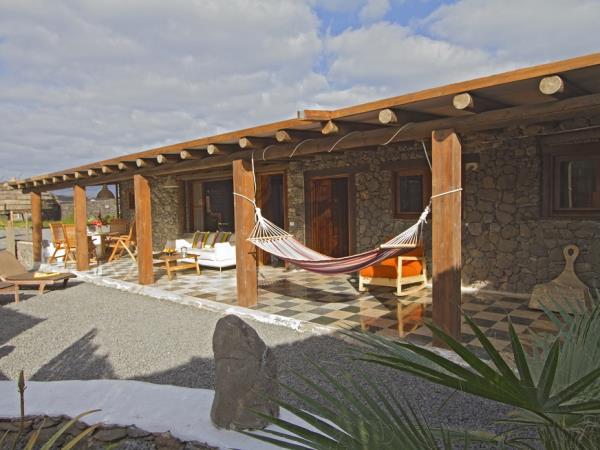 Self-catering accommodation, airport transfer & hybrid car
From €1505 - €2275 per accommodation per week