Country house gite in the Ariege
Responsible tourism
Responsible tourism: Country house gite in the Ariege
Environment
We've been involved in responsible and sustainable tourism for a number of years (the small restaurant we ran in north Norfolk won two environment awards) and of course we're carrying on that commitment here: for us it's a way of life, not a marketing tool.
On a day to day basis we do all the usual things: in the restoration of the house we've favoured natural and ecological materials wherever it's been feasible: hemp and lime render, lime plaster, lime washes, natural paint made in-house using earth pigments from Roussillon, clay paint, paint made from Breton seaweed (yes, really!), reclaimed wood and furniture. In planning the redesign and renovation, we've kept the layout of the house very flexible so that it can be used by future owners as it is now, as a large family house or in myriad other ways.
Light bulbs are all low energy, replaced with LED as they wear out; taps and showers all have flow limiters; appliances are all rated A+ as a minimum; WCs have dual flush mechanisms. Washing up water in the summer kitchen is from a rainfall butt. We minimise our use of electricity, heating oil and water - yes, we use oil: we inherited a huge, relatively new and very efficient Viessman boiler and although we'd prefer something more eco-friendly we don't class as environmentally sustainable replacing something that's still in perfectly good working order.
We use biodegradable and environment-friendly cleaning materials, washing liquids, dishwasher tablets and all the rest. Some we make ourselves - we get through a lot of white vinegar and sodium bicarbonate! All our washing is line-dried. Hard towels are just a step too hair-shirt-y for us though, so guest towels are tumble-dried on a cool setting for 10 minutes to re-fluff them, otherwise the tumble drier is never used.
We re-use, compost and recycle (in that order of preference) and only then consign what remains to landfill. We try to buy as much as possible without packaging, especially food, and our own landfill waste amounts to around half a bin-full per week.
We're almost paper-free and do all our administration, including guest bookings, through the internet.
We manage our gardens on loose permaculture principles. We grow our vegetables and fruits with respect for the environment, without chemicals and following lunar cycles. We have created and continue to create a garden that is as natural as possible, one that reflects and blends in to the woodland environment surrounding it. No manicured lawns, but natural grassland; some areas have been left completely wild in order to attract and shelter the copious wildlife with which we share this place (the name of our house, Grillou, is a diminutive of 'grillon' the French word for 'cricket'). And no swimming pool, because we have no wish to disturb the peace, silence and natural beauty of the surroundings; instead we plan one day to resurrect the former 'mare' (farm pond) that used to be on this land many years ago.
Community
Farmhouses like this are an important part of the Ariège's heritage; when you book a holiday in L'Atelier d'Artiste, you're effectively entering into a partnership with us to help maintain this house, barns and land in a sustainable way and to help improve it respectfully over the years to come. When we bought Maison Grillou in 2007, our vision for it was to slowly restore the buildings and land in an environment-friendly and ethical way, creating accommodation for guests as a part of that process ... guests like you, who by choosing our barn for your holiday would help us continue the process of making this traditional Pyrenean house ever more lovely, and of managing the land around it, so neglected in recent times, a little better each year.
We live a simple life here: we buy only what we need and don't feel the need to own the latest bit of gadgetry; we spend most of our days working on the buildings and land, and sometimes walking or watching birds. We've never been motivated by financial profit - what's the point?! - so we start from a different place entirely: what you pay us to come here on holiday gets ploughed right back into the stewardship of the house and grounds.
We particularly like to welcome people who want to spend time in and get an authentic experience of the Ariège and the Pyrenees. We provide a vast amount of information about the department and spend time with you helping you to immerse themselves in local life and live here like a local, not like a tourist. We have a wealth of resources here and what, or who, we don't know, our neighbours almost certainly will! By focusing on those who want to walk the Pyrenees and explore local wildlife, we are we hope encouraging people to discover and make a real connection with this land and those who live here.
We're dog friendly and will accept one dog at a time here. We don't charge, as such - instead we ask you to make a donation of at least 30 euros a week, which we pass on to one of the local rescue associations we support each year.
Popular similar holidays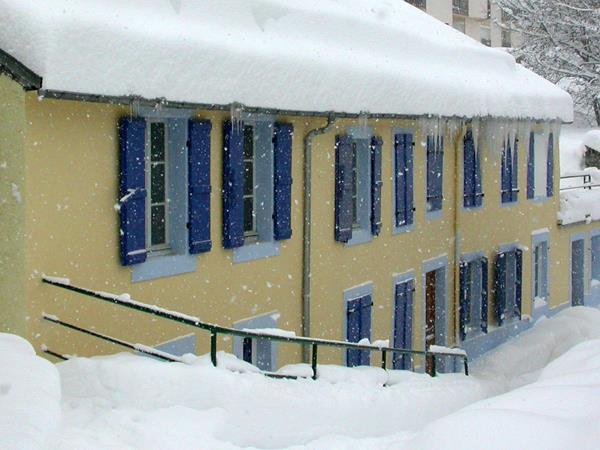 Catered ski chalet in Bareges, Grand Tourmalet, Pyrenees
From £435 - £595 8 days per person per week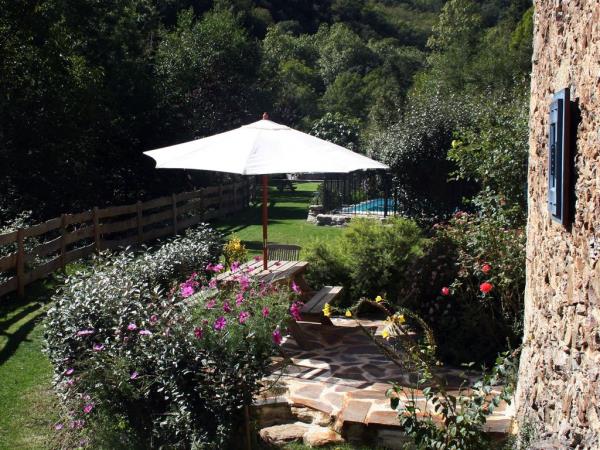 Unique rural retreat in own valley with pool
From €250 - €1400 per cottage per week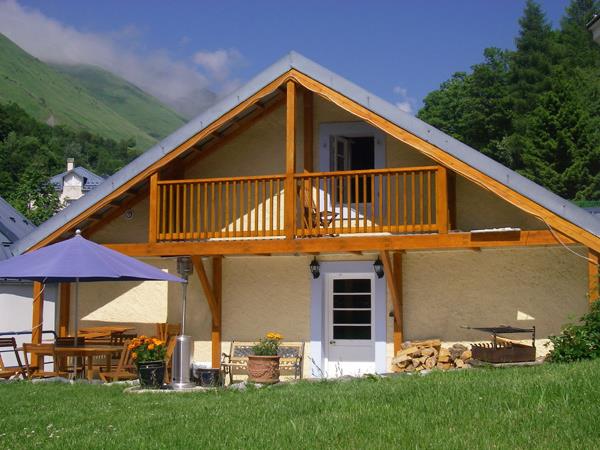 Lovely catered guesthouse in the high mountains
From £360 - £480 7 days per person per week