Ashdown Forest yurt accommodation, England
Responsible tourism
Responsible tourism: Ashdown Forest yurt accommodation, England
Environment
Forest Garden Shovelstrode's main ethos is to create a new low impact, sustainable and economically viable business based on education and tourism. A vacant paddock of 0.7 acres has been transformed into a forest garden and a wildlife pond has been created bringing greater biodiversity to the site and provides essential aquatic marginal plants to improve water quality, create fertilizers and to provide more forest garden food crops for harvesting.
Forest Garden Shovelstrode has adopted a policy of reduce, re-use and recycle. Our principles are based on that of Permaculture which is the tried and tested disciplines of land use and care for the environment. It is an ecologically viable design system for sustainability by minimising inputs and recycling all potential wastes into the system. Growing food requires great energy input. Whether it's a tractor, people, agrochemical energy etc. The further we move away from the 'natural forest' the more energy it takes to maintain productive lan. The Forest garden concept works on using the natural order to assist us and by careful design, it will become a productive space in terms of food, medicine, dyeing, fibre use etc. In energy terms it requires very little to maintain a forest garden once it has been set up. It will also inspire future generations to a more sustainable way of living.
Community
Forest Garden Shovelstrode works very closely with nearby communities and small businesses. In our first year of business we have engaged many people from the surrounding area to teach some of our courses thus providing employment and we plan to organise community projects including visits to the forest garden in the future once it is more established. For the time being, our courses are being taught in a woodland shelter. We have permission to build a timber framed building of cob wall construction. Our aim is to build this as a community project thus teaching people the skills of this type of construction and we would like to act as a resource for people wishing to establish similar or parallel projects.
We have listed out many local restaurants and places to visit for our visitors and a full file of this information can be found in each yurt. Restaurants in Forest Row such as Java and Jazz, the unique Macro Biotic cafe and local pubs including the Hatch Inn at Colemans Hatch, the Fountain at Cowden, and the Red Lion at Chelwood Gate all provide extremely good food. Many of these places including restaurants and pubs are known to us personally so guests are made to feel very welcome to these establishments.
We have become very active in local community projects and events namely the Forest Row Festival, a 3 day music festival held during the last weekend in September and we are hoping to help out with community project to plant a Forest Garden in Forest Row.
Landscape
Forest Garden Shovelstrode sets out to educate peope in ways of reducing their carbon footprint by understanding the principles of permaculture which is the tried and tested discipline of land use and care for the environment. This has been achieved by the planting of a Forest garden. As the garden matures, it is hoped to teach people methods on how to create a forest garden.
A large variety of courses are running at Forest Garden Shovelstrode including beekeeping, hurdle making, willow basketry, clay oven building and green wood working and there are further holistic courses which take place in Savannah yurt situated in a small ancient woodland on crystal healing and sound therapy. In the future we hope to run further courses on coppicing, land management and hedge laying along with other traditional crafts such as trug making and coracle boat making.
We are surrounded by the most beautiful countryside, with many walks and paths to discover. Our location in the High Weald, with its many ancient woodlands, is an ideal setting for our woodland skills and craft courses, which bring to life the traditional crafts of the area. Our own woodland contains old iron pits, something that is a strong feature in this area.
Popular similar holidays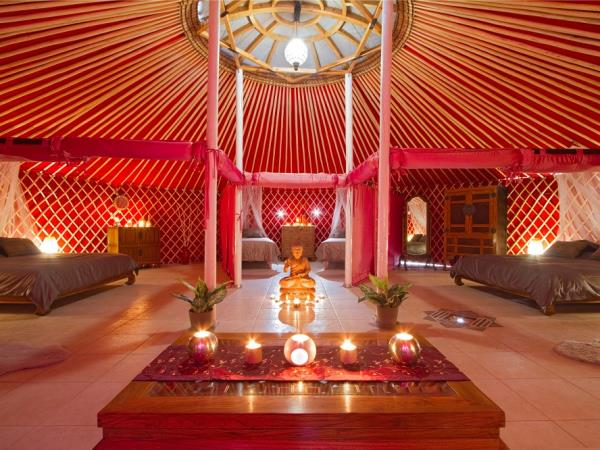 Luxury large yurt, inc Hybrid car & airport transfers
From €2100 - €2730 per accommodation per week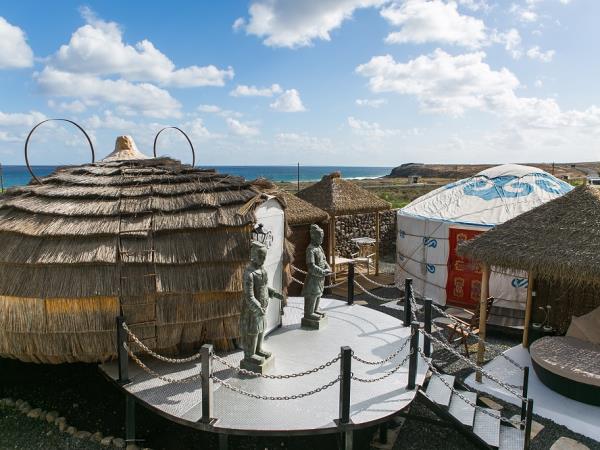 Luxury Yurts plus Pod, airport transfer & eco car included
From €1890 - €2450 per accommodation per week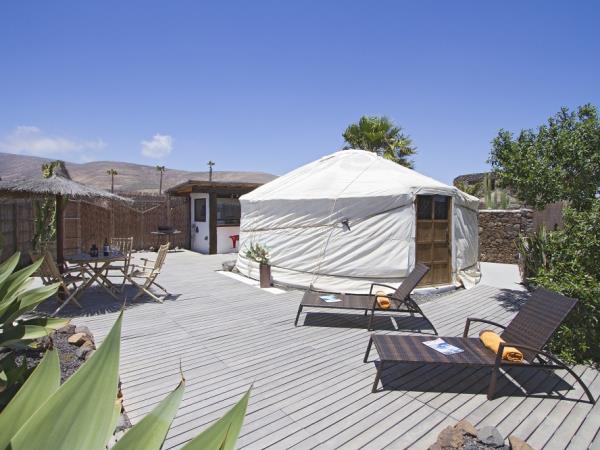 Eco yurt, beach setting, inc Hybrid Car & airport transfers
From €1225 - €1995 per week (sleeps 2-4)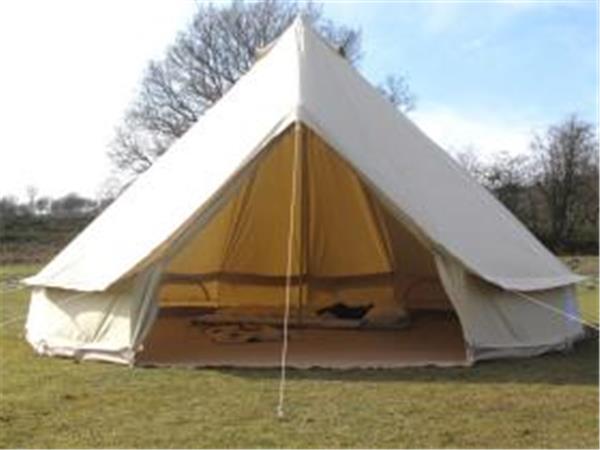 Enjoy carefree camping in the Portuguese countryside
From €60 per accommodation per night (sleeps 2-4)