South Downs bed and breakfast nr Winchester, England
Responsible tourism
Responsible tourism: South Downs bed and breakfast nr Winchester, England
Environment
We recognise that we are privileged to live in an area of outstanding beauty and therefore make every effort to ensure that it remains as unspoilt and vibrant for future generations. One of the first things we did when we moved into Complyns over 20 years ago was to completely renovate the rear garden, making it more family friendly whilst ensuring that it was sympathetically planted with indigenous species to match the surrounding countryside. We have adopted organic gardening practices in our garden & orchard and the apples and plums certainly benefit from regular helpings of composted waste!! We actively encourage birds and wildlife into the garden and are lucky enough to be visited by many different species including fieldfare, buzzards, owl, red kites, deer, foxes & much more. We have a number of books available to help guests identify our little visitors. As well as birds and mammals we are visited by many butterflies including the Brown Argus and Chalkhill Blue, one of the benefits of being adjacent to the Magdalen Hill National Butterfly Reserve.
As with many parts of the countryside, litter can be a problem. We strongly encourage guests to avoid littering, providing packed lunches in reusable packaging, and can provide bags for guests to collect their rubbish and deposit in our bins. We would rather the rubbish was in our bins than floating around the countryside!
Community
We have been part of the local community in Chilcomb for over 40 years and therefore have an intimate understanding of both it and those of adjacent areas. The majority of the produce we source is from the local businesses in the area including meat from local butchers and fruit & vegetables from local growers. Every 2nd and 4th Sunday in the month, one of the largest Farmers Markets takes place in Winchester where one can purchase both local produce as well as other exotics from further afield.
Over the years we have built up a wide network of contacts including the local pubs & restaurants and can provide our guests with the best recommendations to suit their requirements. We can also recommend alternate accommodation should we be fully booked!
On a more personal front, your hostess, Mo Moffatt, is a long standing WRVS volunteer at Winchester hospital, spending one day a week helping visitors and patients in the coffee bar, the hospital shop and providing general information and assistance. A further half a day is spent with Meals on Wheels, delivering much needed food to the less able in the community.
The residents in Chilcomb take a pride in the hamlet and its surroundings. Come and take a stroll and chat with some of the locals – you will be made to feel welcome and can see for yourselves.
Landscape
Chilcomb is a gem of a hamlet nestling in a downland valley of the South Downs with Twyford Down and Deacon Hill to the south, Sleepers Hill to the west, Magdalen Hill to the north and Telegraph Hill to the east. There are wonderful views from the top of the Downs to the Isle of Wight and beyond. The area is predominantly gently rolling hills and consists of a combination of arable and livestock farming, with many pastures of grazing cattle, sheep and horses. In our garden, we have an old wheeled shepherd's hut which was actually used out on the Downs in past times.
Closer to home there is the local church of St Andrew which nestles into the hillside, little altered since it was first built between 1130-1140AD in the Norman era. The church is a relatively small building consisting of chancel, nave, south facing porch and a wooden bell turret over the west end of the nave. There are 3 bell pits but currently only 2 bells installed – a tenor bell from the 15th century and a treble from the 17th century. Some of the original features include the north window of the chancel while there are also some recent additions such as the lancet window on the south wall which was added in the 13th century! The churchyard is magnificent in spring and summer being managed sympathetically for wild flowers & wildlife, well worth a visit.
We have a wide range of pamphlets and leaflets available about the local attractions and due to our long term intimate knowledge of the area we are able to assist our guests in making sure their visit is as enjoyable and productive as possible. By visiting this area and the local attractions you will be helping to preserve an ancient and outstanding landscape.
Popular similar holidays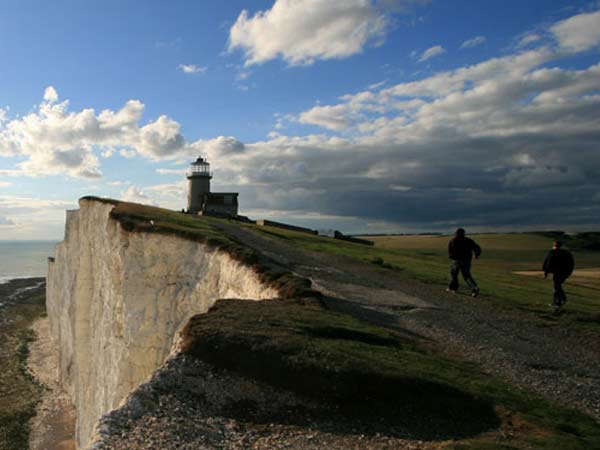 Beachy Head lighthouse B&B with panoramic South Downs view
From £138 - £210 per room per night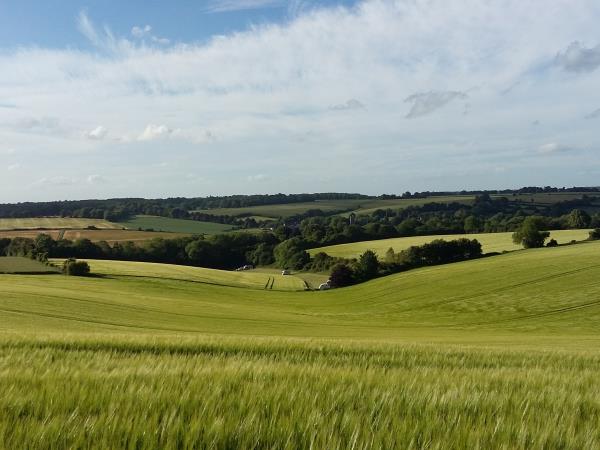 Tranquil caravan site in idyllic South Downs setting
From £10 per pitch per night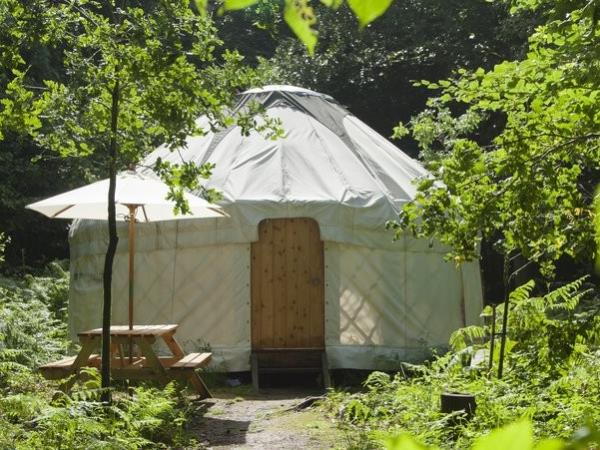 Elegant yurts in 150 acres of ancient woods river & wildlife
From £270 - £495 per yurt (3 nights)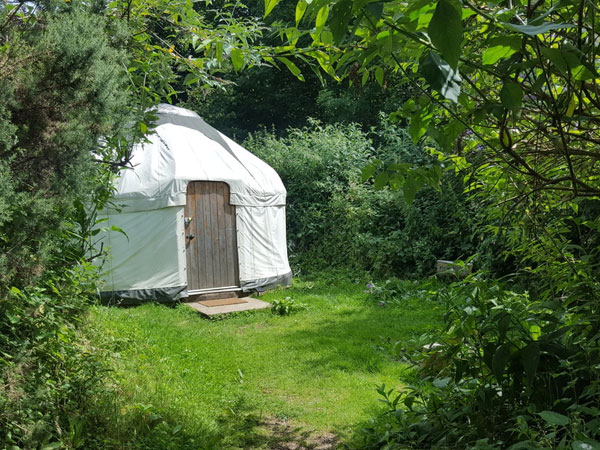 Peaceful, woodland setting with the environment at its heart
From £69 - £79 per accommodation per night