Petworth cottage in the South Downs, England
Responsible tourism
Responsible tourism: Petworth cottage in the South Downs, England
Environment
We at Honeysuckle cottage try to protect our environment by ensuring we only use eco-friendly cleaning products and household products which do not harm the environment.
To sustain energy we have replaced our light bulbs used in our lamps with energy saving light bulbs. We do try and encourage our guests to switch off heating if they go out during the day or for longer periods and use the timed programmes instead. When it comes to our cottage turnarounds we try and line dry our towels and bedding, and then finish them off quickly in the tumbler dryer, this is particularly useful in the warmer summer months.
For our guests arriving, we provide a welcome pack which includes eggs (free range) bread, milk and butter all of which is locally sourced from Petworths local delicatessen Cates and the bread is supplied by a lovely family run Slindon Bakery. We also encourage our guests to separate waste from the main bin and dispose of glass, paper, cardboard and plastics in the appropriate re-cycling bins provided.
The cottage was I believe an old part of Petworth Laundry House for the workers. It was in extended in 1998 with the new part the kitchen and bedroom added on keeping it in character. The cottage is all on different levels. Upstairs is reached by a French spiral wooden staircase. Reclaimed brick was used to match the existing pat of the building. All our wooden window frames were stripped back last week and painted using water based undercoat and gloss which is friendly for the environment.
Community
Honeysuckle Cottage is close to the Historic town of Petworth so we do encourage customers to walk to town centre and Petworth House and to use regular bus services and trains rather than rely on cars.
We in Petworth have many local shops, cafes, pubs and local businesses which will all benefit our support by advising our customers to visit. One of the local businesses is Artful teasing in Petworth which specialises in the artisan blending of pure essential oils for the mind and body and they are all Paraban free.
We also try and have links to our local pubs so customers use them and have a guest book with all the local pubs like The Angel Inn, The Star and the Stonemasons in. We also attend The Goodwood leaflet exchange every year to exchange leaflets from local businesses and interact with the proprietors.
Our cleaning company is Task Angels and they provide employment for the local area. We also are members of Petworth Business Association which is of great support to all local businesses and we support them on lots of issues. Following on from this we have regular Farmers markets regularly selling locally sourced produce. Honeysuckle Cottage is regularly maintained and we only use local trades people, builders, plumbers, and electricians. We also employ local cleaning staff to help us out at busy times during the summer months. Finally we try and furnish our lovely cottage from local suppliers in Petworth.
Landscape
From Honeysuckle Cottage we have the most stunning view of the Shimmings Valley designed by Capability Brown. We have many horses and polo ponies in the fields. Very close by we have the magnificent Petworth House National Trust which is a two minute walk. Petworth House and gardens contains the National Trusts finest Art collection including paintings by Turner, Van Dyck, Reynolds and Blake. the park all 700 acres of outstanding beauty was landscaped by Capability Brown in the 1750s it is known to be one of his finest creations and looks entirely natural wit ha herd of Fallow deer roaming around.. Lord Egremont is presently in residence A short walk away is Petworth Cottge Museum which was formerly a workers cottage restored and furnished around 1910. There are so many lovely walks around Petworth.
Honeysuckle Cottage is surrounded by sandy arable farmland and looks out over the Greensand Hills (prominent hills from sandstones and cherts with a steep escarpment at their inner edge) of the Shimming Valley. To the north we have the Low Weald- a mixed geology of dense Wealden clay with limestone and sandstone bands giving rise to a gently undulating lowland vale. This from the house just looks amazing, really softly rolling downs and arable fields combining for lovely views and better walks.
Popular similar holidays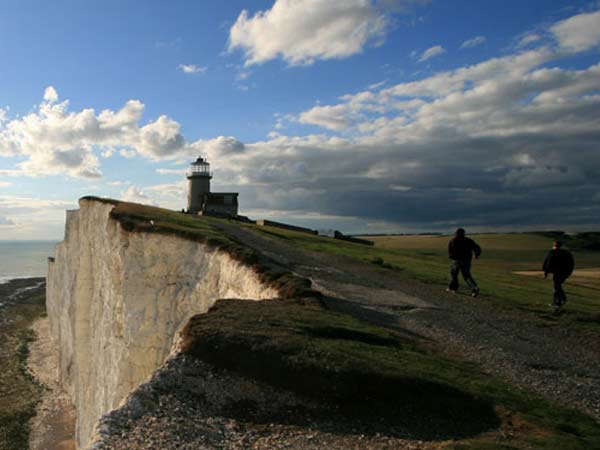 Beachy Head lighthouse B&B with panoramic South Downs view
From £138 - £210 per room per night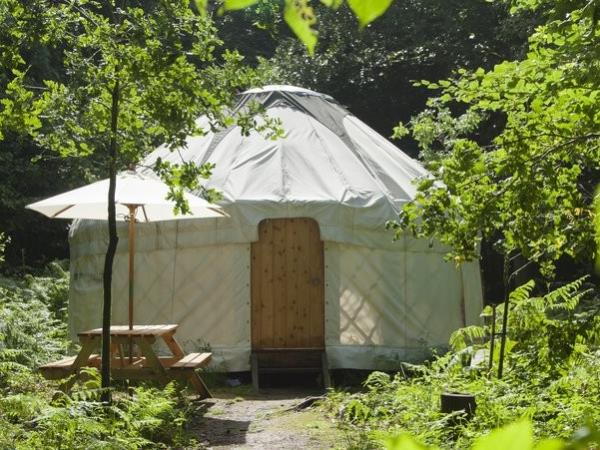 Elegant yurts in 150 acres of ancient woods river & wildlife
From £270 - £495 per yurt (3 nights)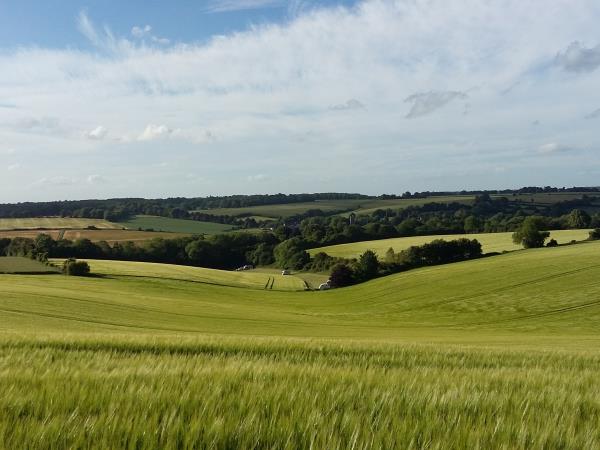 Tranquil caravan site in idyllic South Downs setting
From £10 per pitch per night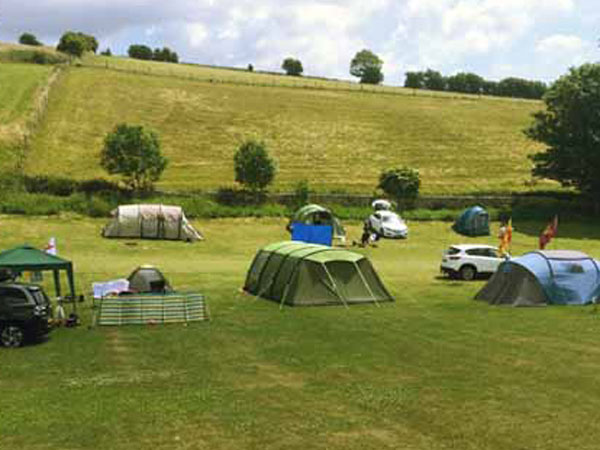 Housedean Farm Campsite on the South Downs Way near Lewes
From £6 - £10 per person per night